by
posted on January 6, 2018
Support NRA American Hunter
DONATE
Many waterfowl hunters have historically breasted their birds, not taking the legs and thighs. However, when cooked with the right recipe, legs and thighs are often better than any breast meat. Imagine biting into super tender and flavorful meat, seasoned to taste like your favorite chicken wings, and you'll be shopping for more goose decoys before you know it. When prepared properly, goose legs are extremely tender and offer a wide range of cooking options.
Ingredients 
• 6-8 goose legs and thighs, skinned
• 1 Tbsp butter
• 2 cups chicken broth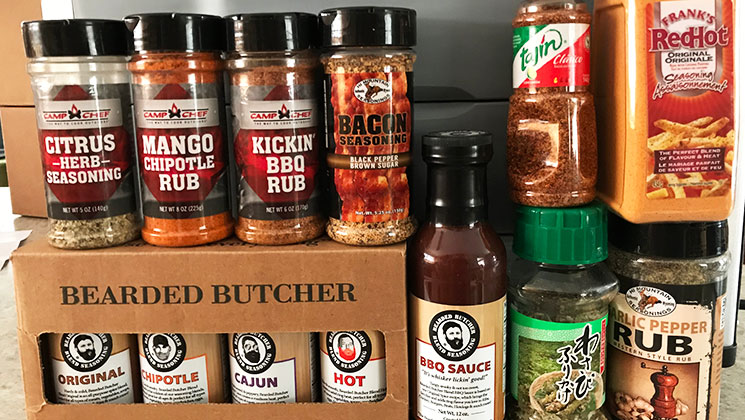 Seasoning/Sauce
Lemon pepper is always good, but getting creative with wasabi flakes and sesame seeds can take your legs to a new level. There are a wide variety of rubs, spices and sauces to customize your goose legs. Here are a few that have been given thumbs up in a taste test in our kitchen.

• Sauces: teriyaki sauce, barbecue sauces
• Camp Chef: Kickin' BBQ Rub, Mango Chipotle Rub
• Hi Mountain Seasonings: Buffalo Wing Seasoning, Rib Rub, Zesty Western, Fiesta Salsa
• Bearded Butcher Blend Seasoning: Original, Chipotle, Cajun, Hot, BBQ Sauce
Directions
1. Melt butter in a large frying pan and lightly brown goose legs and thighs on both sides.
2. Place the browned goose in a slow cooker, and add chicken broth to cover. Cook on high 6-8 hours until meat is tender. Small arctic geese take about 6 hours, where a big honker will take 8.
3. Remove goose from the slow cooker, and place on a cooling rack for 10 minutes. Handle the legs carefully, so the meat doesn't fall off the bones. The cooling process with help the meat set up so the leg bone can be used as a hold when eating.
4. Season each leg and thigh with your favorite seasoning, rub, spice mixture or sauce.
5. Place seasoned goose on parchment paper, on a baking sheet, and bake in a preheated oven at 350 degrees for 10 minutes to rewarm and allow flavors to work into the meat.
6. Serve legs and thighs with blue cheese or ranch dressings used as a dipping sauce.