Support NRA American Hunter
DONATE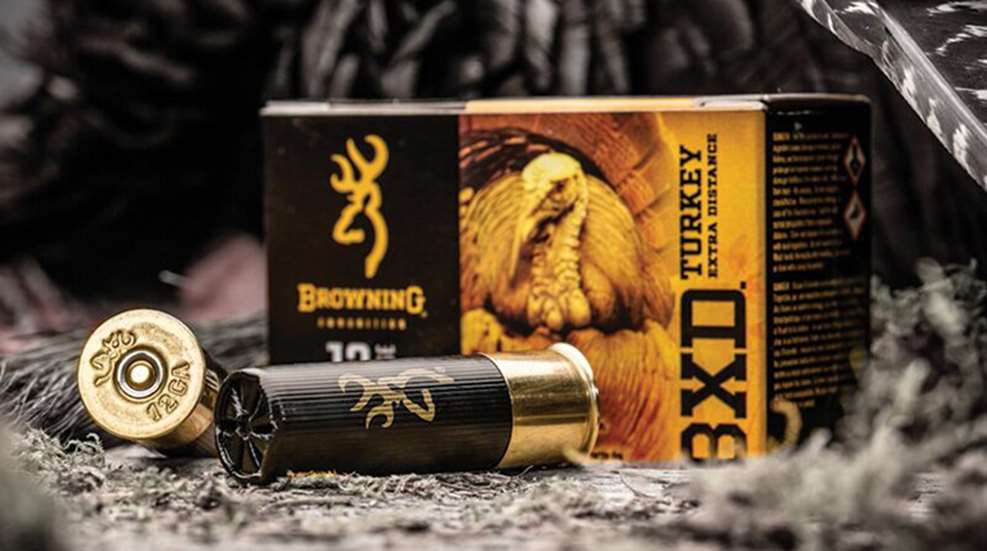 It's coming. It'll be here before you know it. As I write this, the snow is melting in upstate New York, and the exposed patches of grass are greening up. I heard it this morning, shocked as I was, but I heard it: the unmistakable sound of a tom gobbling. It doesn't happen every year, or perhaps I just don't hear it every year, but I herald the first gobbles in late February or early March as the end of winter and coming of spring.
And, with spring comes turkey season. Grab ye old scattergun and favorite calls, and get up long before light. Rinse and repeat. It's a great time of year.
Turkey shotshells have most definitely changed from the simple loads of No. 4 shot that my grandpa and I used to grab to head afield. Duplex loads, special shot configuration, precision engineered wads; they all aid in cleanly getting your tom turkey on the ground. Let's take a look at what 2017 has to offer in the way of new turkey loads.
Winchester Long Beard XR 20-Gauge
The highly successful Long Beard XR series is built around the Shot-Lok technology; a resin used to both eliminate the air space between the pellets as well as hold the shot column together longer, for a tighter pattern. The resin is injected as a liquid, once the shot column is loaded, and it freezes that column in place. That same technology that worked so well in the 12-gauge Long Beard ammunition—as well as upland and predator shotshells—is now available to the 20-gauge crowd, in 1¼ ounce of No. 5 or No. 6 shot, 3" magnum, at a muzzle velocity of 1000 fps. Also available for 2017 is the 12-gauge 2¾" load, using 1¼ oz. of No. 5 shot, at 1300 fps, for those who enjoy the lighter recoil of the shorter shells. FYI, Winchester's Long Beard XR ammo holds the current NWTF target record, putting 67 pellets in a three-inch circle at 40 yards; that's some serious performance!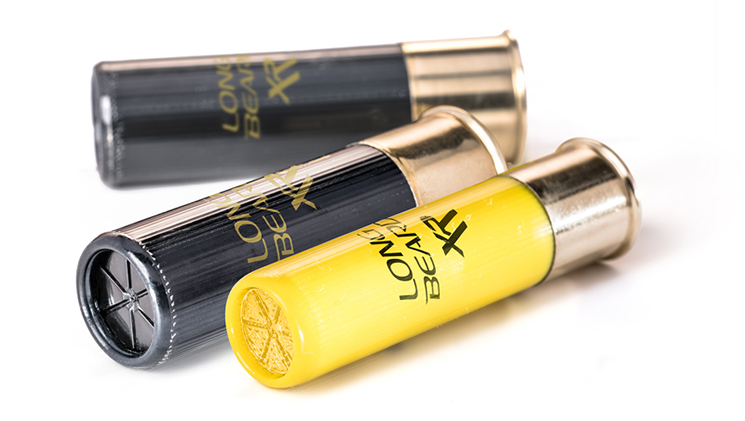 Browning BXD Turkey Extra Distance
The Browning ammunition line has a pleaser—in centerfire pistol and rifle, rimfire and shotgun—and the 2017 release of the BXD Turkey Extra Distance follows suit. The new ammo uses buffered, nickel-plated shot, to resist pellet deformation and keep pattern density tighter and retain downrange energy. The nickel plating also aids in deeper penetration, to drop those toms on the first shot. Browning uses an aerodynamically stabilized wad, putting the entire package together, for an excellent choice for the spring woods. The BXD Turkey Extra Distance is available in 12-gauge 3½", in 4, 5 and 6 shot, 12-gauge 3", in 4, 5 and 6 shot and 20-gauge 3", in 5 shot. All muzzle velocities are indicated to be at 1200 fps.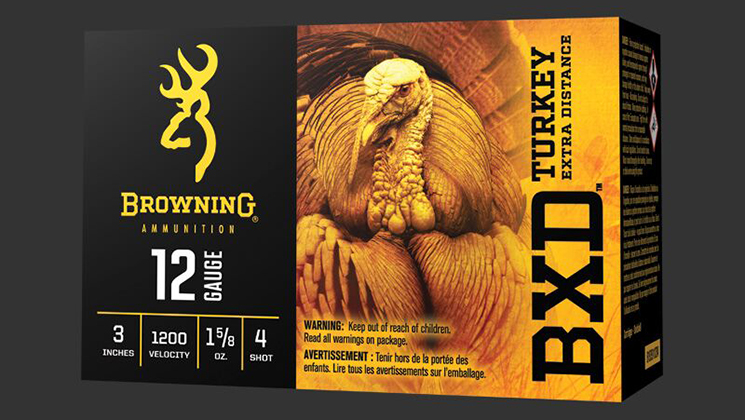 It's always fun to have your go-to turkey shells on hand, buts it's equally fun to experiment with some of the new developments; you never know when you'll find that magic combination of shotgun and shotshell that drops a big tom in his tracks.