Support NRA American Hunter
DONATE
Earlier this year, Federal Premium—inventor of the turkey load—announced its latest gobbler-specific shotshell, titled 3rd Degree.
Using a multi-shot, three-stage payload to deliver lethal patterns, 3rd Degree is the company's answer to consumer demands for tighter patterns and longer ranges. The
leading section of the payload—20 percent of the total pellet count—is made up of No. 6
nickel-plated Flitestopper lead. The next 40 percent of the load is copper-plated No. 5 lead shot, which creates a dense, even pattern at moderate ranges. The final 40 percent of 3rd Degree's payload consists of No. 7 Heavyweight pellets.
The Flitestopper portion is designed for close-range shots, the No. 5 lead shot for mid-range and the No. 7 Heavyweight for long-range. And it's all under one roof, so to speak. As you might have figured out, the three-layer system is what gave birth to the new shotshell's name.
"Its name represents its three stages of payload," Mike Holm, Federal Premium Product Manager, said. "Each stage is made up of different types of shot which are different sizes and different densities. This variety combines to create optimal patterns for three ranges—close, mid and long. "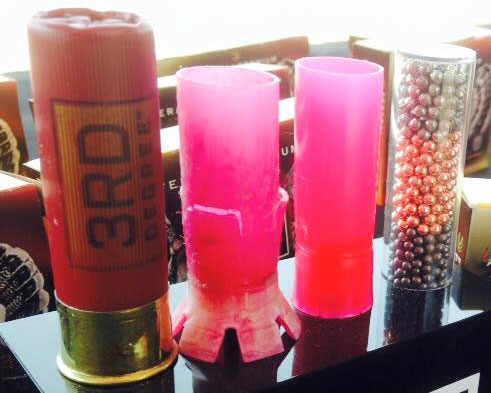 Features:
• Three-stage payload creates optimal patterns for the entire range spectrum
• 1,250 fps muzzle velocity
• A portion of the proceeds from the sale of this product will be donated to the National
Wild Turkey Federation
To learn more about the new turkey load, check out the video embedded below.