by
posted on January 22, 2020
Support NRA American Hunter
DONATE
The all-new Lupo from Benelli is different than any bolt-action rifle to come before it. For starters, it utilizes a proprietary two-piece stock design where the rifle's action mounts into an aluminum lower receiver. The rifle's steel barrel lug fits into a steel insert in the lower receiver and the barrel features an intermediate barrel attachment for perfect headspacing without the need for additional reaming.

The Lupo also comes with Benelli's Crio barrel, which is cryogenically frozen to relieve stress on the barrel which makes it more accurate and easier to clean. A minimized ejection port adds structural rigidity and further enhances accuracy potential, and the crisp single-stage trigger is user-adjustable from 2.2 to 4.4 pounds. The three-lug bolt body is fluted, which reduces friction for easier cycling. Fluting also allows the Benelli Lupo to hold one additional round in the magazine. Other features include a ⅝x24 threaded muzzle with cap, a tang-mounted safety and an enclosed bolt shroud with a cocking indicator.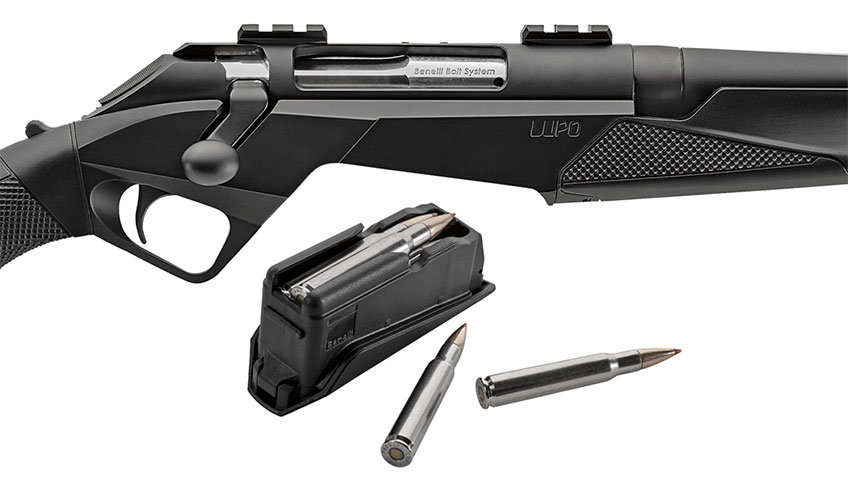 The Lupo borrows some features from Benelli's successful shotgun line, including the Progressive Comfort recoil dampening system. Internal interlocking baffles help absorb rearward impact and reduce felt-recoil without the need for a muzzle brake, and the Lupo's Progressive Comfort system has been optimized to function in a bolt-action rifle. Progressive Comfort recoil pads also allow length or pull to be adjusted from 13.8 to 15.2 inches, and the included shim kit allows the shooter to customize pitch, cast, drop and trigger length of pull. The rifle comes with a standard height CombTech comb insert, and high and extra high inserts are also available. It's a level of modularity that's never been seen in a production bolt-action hunting rifle.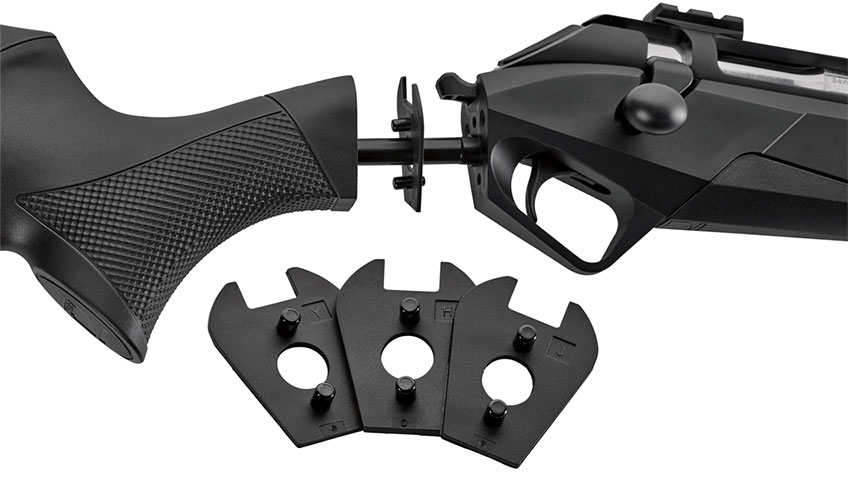 Designed by Italian stylist Marco Guadenzi, the Lupo has an unmistakable profile that's unlike other bolt-action rifles on the market. Despite it's new-age aesthetics, the Lupo is designed around the shooter with comfort and convenience in mind. An S-shaped bold handle with an oval bolt knob is easy to manipulate from any position in the field and the trigger angle improves control and comfort. The ejection port is minimized but it's still large enough to be top-loaded, and the magazine box fits securely in the aluminum lower receiver. Fish scale texturing on the grip and forearm provide a secure hold on the gun, and the forearm's finger channel and flat bottom design make this rifle easy to shoot from field positions or off bags. Bottom line, the Lupo is a precision rifle that handles like a fine shotgun.
I joined Benelli's Marco Vignaroli on a South African safari last August to test the Lupo in the field, and I was impressed with every element of its design. There are three chambering options for 2020: .30-06 Springfield, .270 Winchester and .300 Win. Mag.—but look for more Lupo models and caliber options in the near future. Reliability was good, and accuracy was superb. The three .30-06 Springfield loads I tested in the rifle I used in Africa all produced sub-MOA three-shot groups, and at just 7 pounds, the Lupo was easy to carry while hiking up and down the mountains of the Eastern Cape in search of sable antelope. I came away from the experience wholly impressed with the Lupo's design and function.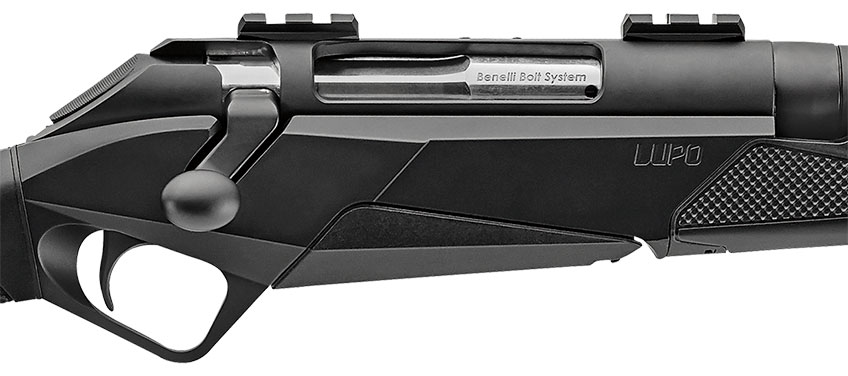 Will it allow Benelli to reinvent the rifle market as they did with the semiauto shotgun market? That remains to be seen, but the Lupo is certainly one of the most exciting new rifles of 2020.
The new Lupo has an MSRP of $1,699. For more information, visit benelliusa.com.