by
posted on January 24, 2018
Support NRA American Hunter
DONATE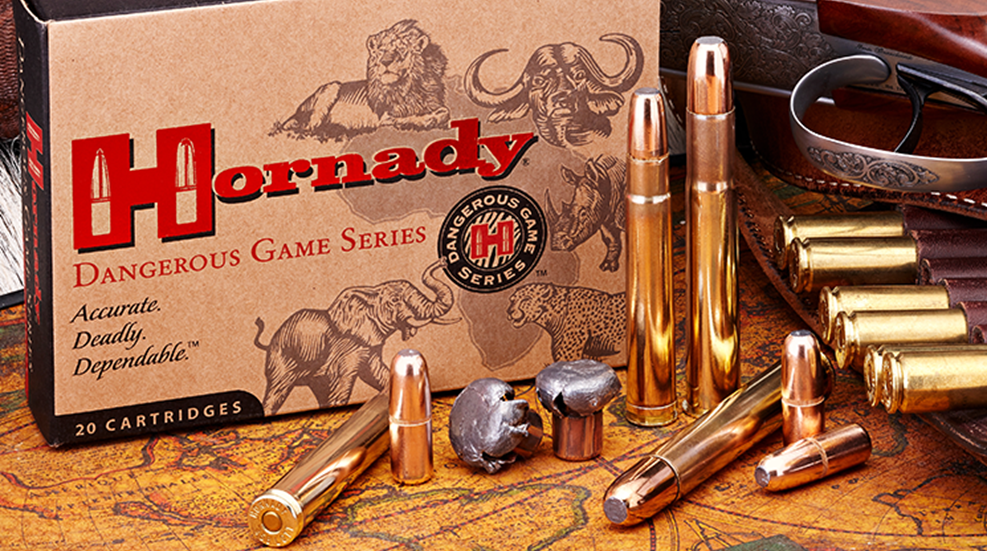 Hornady has long been the friend of a hunter heading to the Dark Continent, offering many cartridges and calibers that were either unavailable or, at best, a rarity. Their ammunition was built around the pair of DGX (Dangerous Game Expanding) and DGS (Dangerous Game Solid) bullets, and I know more than one rifle company that uses Hornady ammunition to regulate their double rifles. The stuff was accurate, undoubtedly, but there were field reports of the DGX bullets failing to give the terminal performance required, or at least desired, on the bigger African animals.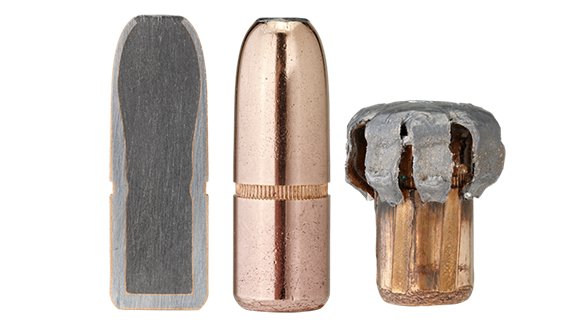 Hornady has listened, and changed the game with the release of the DGX Bonded. Featuring a thicker jacket—.098-inch thick, to be precise—and a lead core bonded to that jacket, expansion is controlled and structural integrity is maintained, resulting in deep penetration, yet good expansion. By bonding the core to the jacket, the DGX Bonded will hold together even at high impact velocities, and even if you should strike the tough shoulder bones of a brown bear or Cape buffalo. Manufactured to have the same nose profile as the DGS, the pair will offer a one-two punch that will make any Professional Hunter happy, as well as regulate well in the double rifles. 
Available in 9.3x74R, .375 H&H, .375 Ruger, .450/400 NE 3", .404 Jeffery (my favorite), .416 Remington Magnum, .416 Ruger, .416 Rigby, .500/416 NE, .450 Rigby, .450 NE, .458 Winchester Magnum, .458 Lott, .470 NE and .500 NE. Also available in component form in .375", .410", .416", .423" (for the .404 Jeffery), .458", .474" and .510", for those who prefer to handload their dangerous game ammunition.
For additional reading, click here.