by
posted on January 28, 2018
Support NRA American Hunter
DONATE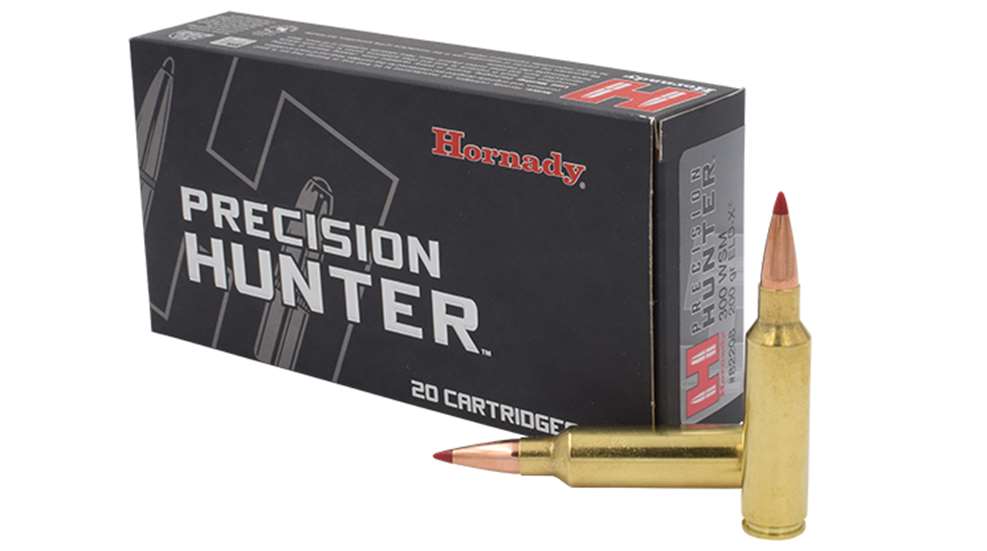 Making a gigantic splash with the ELD-X bullet, Hornady followed suit with the Precision Hunter line, offering that sleek hunting bullet in their loaded ammunition line. Based upon the success of the initial developments, Hornady has expanded that line for 2018.
With a very high Ballistic Coefficient, and bullets that run on the heavier side of average for a given caliber, the ELD-X bullet will get the job done in a multitude of different hunting situations, from near to far.
This year's new offerings include nine new calibers. Included are 6mm Creedmoor (103-grain), .25-06 Remington (110-grain), .257 Weatherby Magnum (110-grain), 6.5 PRC (143-grain), .270 WSM (145-grain), .280 Ackley Improved (162-grain), 7mm WSM (162-grain), .338 Winchester Magnum (230-grain) and .338 Lapua (270-grain).

As it usually is with Hornady, they're thinking about not just those newer, long-range cartridges, but of the hunter with a rifle that he or she has loved for some time, and wants to extend the capabilities of that rifle by feeding it modern bullets. I especially like that they've decided to give the .270 and 7mm WSM cartridges a breath of life—I know many owners of rifles in those calibers who've complained (and rightfully so) about ammunition availability. The Precision Hunter line has been very accurate in my own rifles, as well as those of friends and colleagues, and I'm excited to see how the new offerings will perform.
For more information, go to hornady.com.