by
posted on October 1, 2018
Support NRA American Hunter
DONATE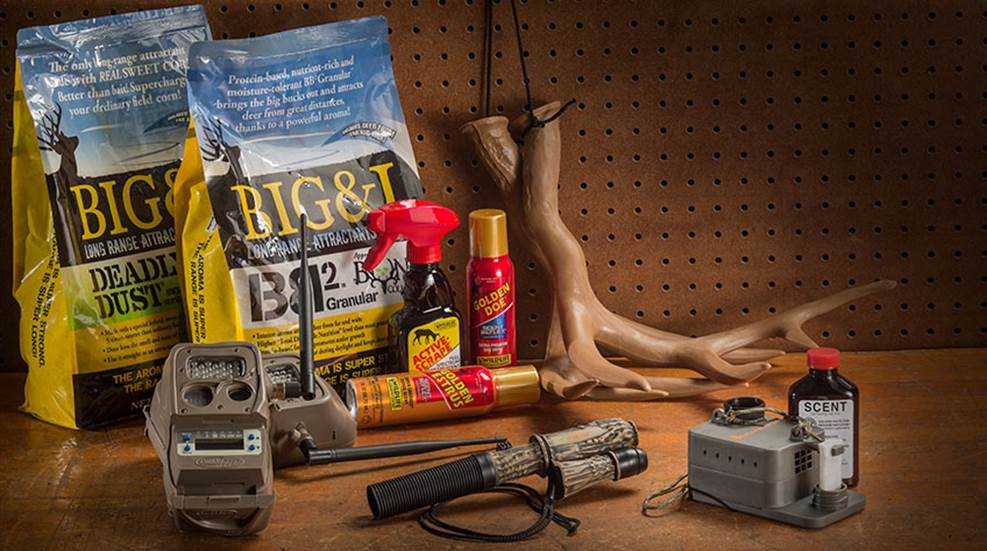 Want to know what deer gear you should consider before hitting the woods this fall? Here's are some of our favorite new innovative products.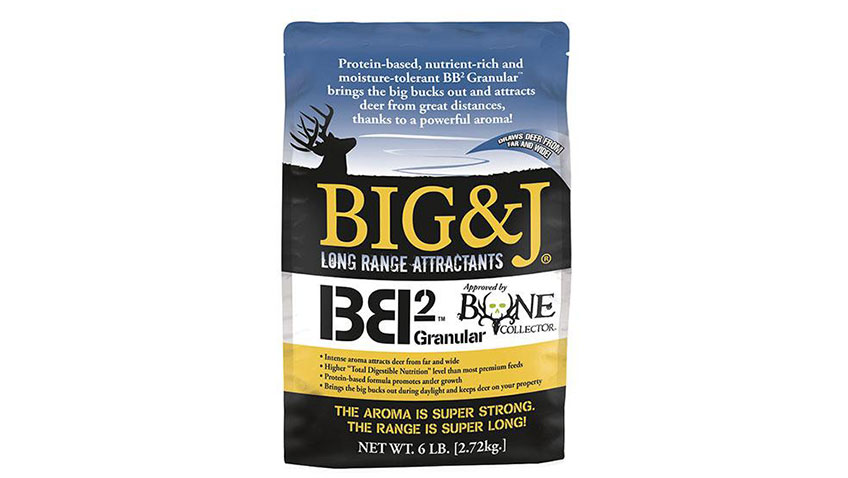 Big & J Long Range Deer Attractants
Like trail mix for deer, the combination of protein, fat and fiber in BB2 Granular provides one of the highest levels of total digestible nutrition available in a premium deer attractant and promotes antler growth. Deadly Dust is a sweet corn attractant that can be used alone or with existing field corn. Its aroma and high sugar content create a bait pile few deer can resist. Use either of these attractants before the season starts to establish travel patterns, bring bucks to game cameras and keep deer on your property. Use them during the season to bring deer to your stand. Available in 5- to 40-pound bags. MSRP: $12.99- $34.99; bigandj.com.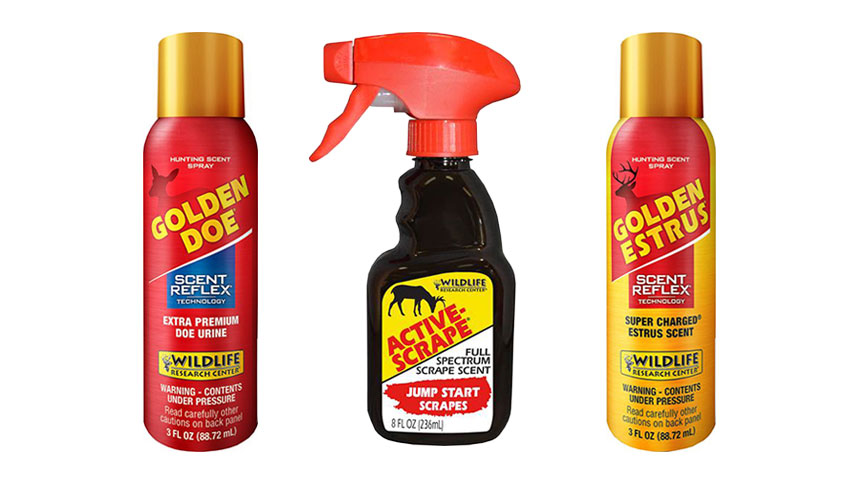 Wildlife Research Center Aerosol Spray Cans
Now you can utilize the deer-attracting power of Wildlife Research Center's supercharged premium scents in a 3-ounce aerosol spray can. Bag-on-valve system ensures the pure scent inside is not diluted with propellant. Spray scent on trees, bushes, over scrapes and anywhere else you want to lure that cagey whitetail. The can even sprays upside down. Available in Supercharged Golden Estrus and Golden Doe. Here's a convenient no-spill system that lets you put the scent deer love where you want it. MSRP: $15.99; wildlife.com.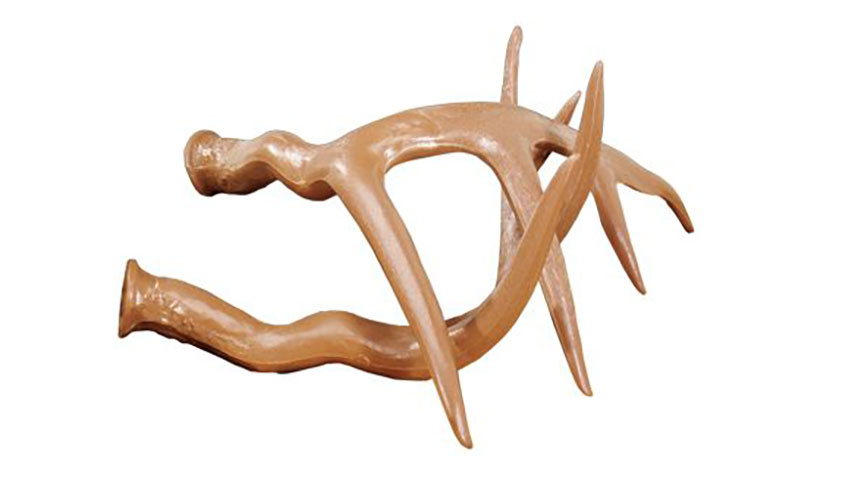 Primos Fightin' Horns
If you want to avoid turning last year's big 9 into a field tool, the Fightin' Horns from Primos Hunting are the next best thing to a set of real antlers. Dense enough to sound like clashing bone, but light enough that you'll actually carry them, these "antlers" feature eight noise-making points and extended bases for handholds that won't get tined. Realistic design creates realistic sounds—go figure. MSRP: $22.95; primos.com.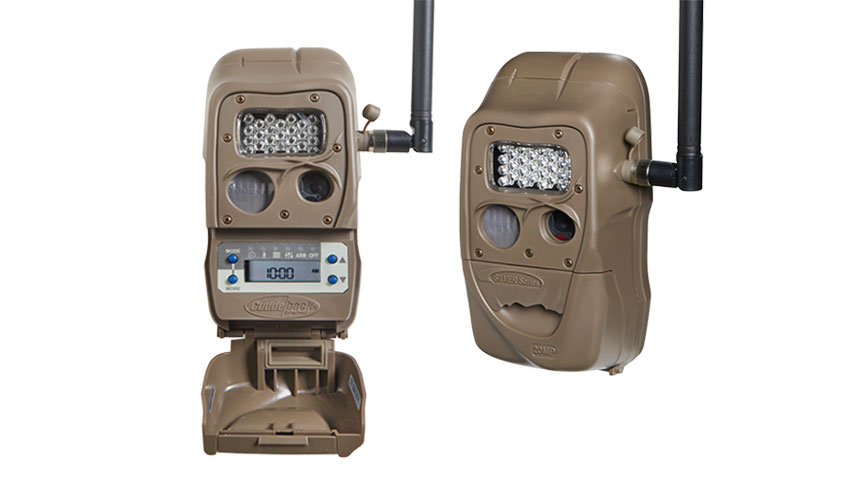 CuddeLink Long Range IR Game Camera
CuddeLink technology allows you to link up to 16 cameras wirelessly over miles of terrain. Once linked, each camera sends its images back to a single "home camera," allowing you to view images captured across your property from a single camera. A camera-to-camera range of 1/4 mile in the woods and up to 2 miles in open country allows you to daisy-chain your cameras to cover up to 32 miles! Remote access is possible, too, via an Internet connection or cellular plan. Features ¼-second trigger speed; 100-foot flash range; 20MP images; video, time lapse and burst modes. Compatible with SD and SDHC cards up to 32GB. MSRP: $250/camera; cuddeback.com.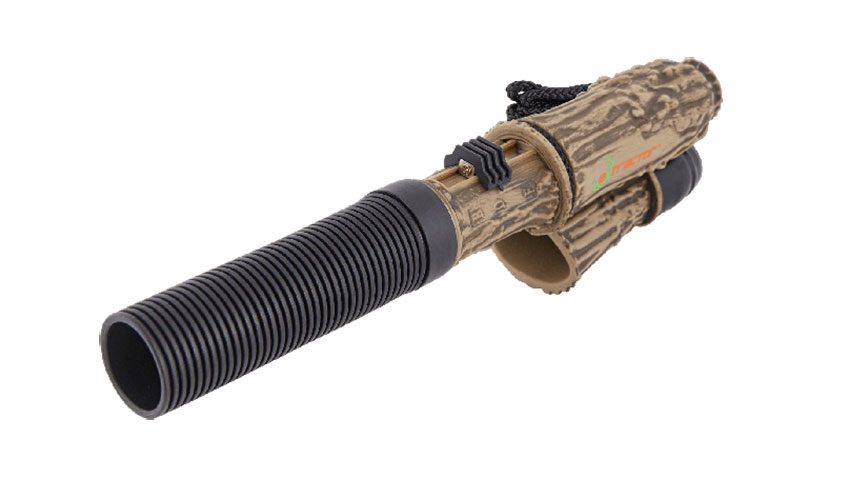 Flextone Extractor 4-n-1 Deer Call
The Extractor is a freeze-proof, do-it-all call. Use the sliding tone board to mimic sounds from a dominant buck, including the snort-wheeze, a hot doe and a fawn. Rubberized chamber mimics a deer's soft vocal box, and flexible body can be used to manipulate the tone and depth. Want to start a fight? Slide the tone board to the front and grunt like a young buck. Not doing the trick? Slide the tone board back to make that buck believe romance is imminent. MSRP: $24.99; flextonegamecalls.com.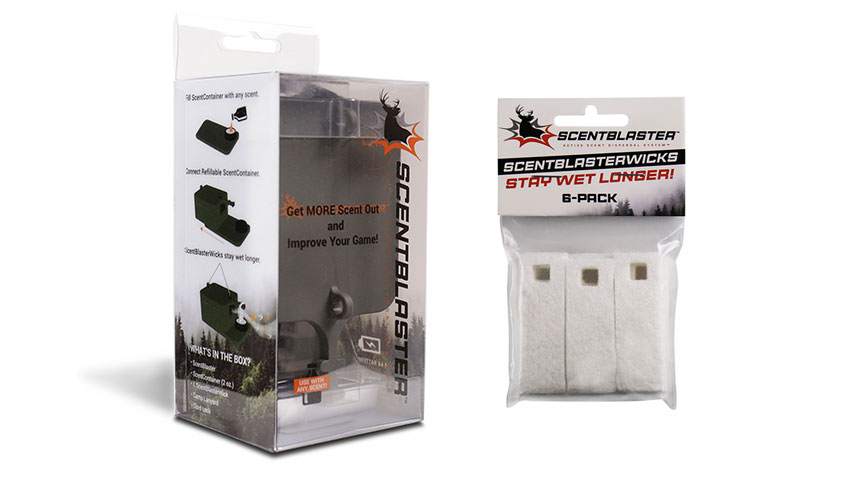 Scent Blaster
With Scent Blaster, you can be confident that scent is being spread continuously, regardless of the wind. Simply fill the detachable, 2-ounce reservoir with the scent of your choosing, lock it onto the body housing, dip a wick and turn it on. Your wick stays wet for the entirety of your hunt while the fan disperses scent up to 15 times farther than traditional wicks. Additional scent reservoirs sold separately. MSRP: $46.98/starter kit; scentblaster.net.