by
posted on April 3, 2019
Support NRA American Hunter
DONATE
A good rifle and quality ammunition are essential to a successful hunt, but they're hardly the only items you'll need to fill your tag this fall. Having the right gear is equally important, and we've spent time scouring the aisles of the annual SHOT Show in Las Vegas searching for the best new gear at the best prices. From high-tech trail cameras to budget binos to lead wipes, we've rounded up some of the most appealing new products for hunters in 2019.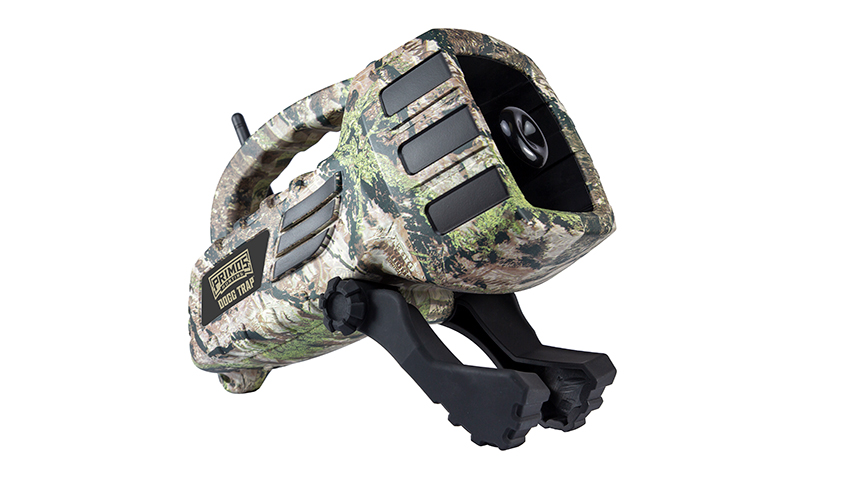 Primos Dogg Trap
The compact, affordable Dogg Trap calling system comes with 10 preloaded Randy Anderson sounds, and it's light enough to carry on multi-setup, run-and-gun predator hunts. The oversized speaker funnels sound over long distances, and the remote functions up to 150 feet away, so you can pull predators in close without drawing attention to your position. You can also play dual sounds simultaneously, overlapping locator calls with prey distress (or a variety of other combinations) to add more realism and bring pressured dogs on the run. The system runs on six AA batteries, which are affordable and accessible, and the remote attaches to the calling unit magnetically for easy access and silent removal from the unit in the field. This is an ideal setup for the mobile hunter, and it's an excellent value for anyone who pursues predators. MSRP: $107.99; primos.com.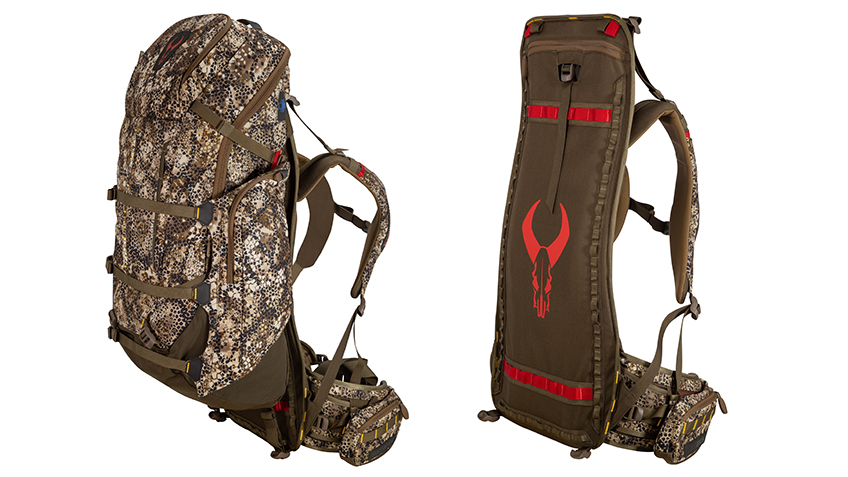 Badlands Vario Modular Pack System
Badlands' new Vario pack is modular, so it's equally well-suited for an afternoon deer hunt in the Midwest and a week-long backcountry hunt for big game in the Rockies. At the heart of this system is a sturdy pack frame that's available in either medium or large sizes. The frame is designed to fit close to the back and transfer weight down through the hips, which reduces strain and pain on your shoulders. There are four optional add-on packs in Badlands Approach camo that fit on the frame: the lightweight Vario Day Pack, the Vario 33 (3,300 cubic inches), the Vario 50 (5,000 cubic inches) and the Vario 65 (6,500 cubic inches). There's also a heavy-duty meat shelf for hauling game, and the packs attach to the shelf, so you can still access your gear while keeping your load close to your back and properly balanced. An optional Vario Deluxe Batwing attachment which adds even more space is also available, and moly attachment points ensure that this pack will hold up for years. And, if it doesn't, Badlands backs their gear with a lifetime guarantee. The company says the pack system will be available for purchase in June. MSRP: $349.99-$499.99; badlandspacks.com.
Meopta Optika HD Binocular
Meopta's Optika HD binos might represent the best bargain in compact field binoculars. Magnesium alloy construction makes these roof prism binos extremely durable and very light (less than 23 ounces), and their modern-looking exterior rubber armor stands up well to the rigors of daily use. But the most noteworthy feature of these binos is the high-quality HD lenses with a dielectric coating that offer superb edge-to-edge clarity in a wide variety of light conditions. Available in both 8X42mm and 10X42mm variants, these binos are ideal for a wide range of hunting situations, and since they're nitrogen purged and fully sealed, you can expect years of reliable service from these waterproof, fogproof optics. The best part? The binos start at $289.99, which is very competitive considering the level of quality. In addition, for an extra $39.95 each you can purchase Meopta's new DichroTech flip-up lens covers, which are equipped with a special filter that's designed to increase contrast and make spotting game easier. MSRP: $289.99; meopta.com.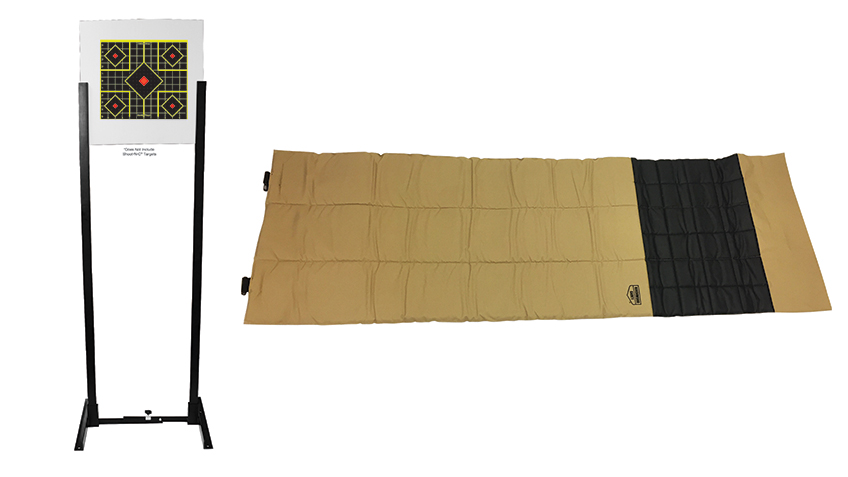 Birchwood Casey Prone Shooting Mat and Adjustable Target Stand Kit
The best products don't always have to be high-tech or expensive. Birchwood Casey's new Adjustable Target Stand Kit is a perfect it example. Each kit comes with six modular uprights, a target stand and a backer. The target stand is customizable, and can be adjusted to fit various targets, it's sturdy enough to stand up in a light wind and since it weighs very little breaks down into a compact package it can be easily transported to a range, campsite, or family farm for an afternoon of shooting. Also new from Birchwood Casey is the new Prone Shooting Mat, which is constructed of 600D polyester and measures 0.5-inch thick, so it will be comfortable on any surface. The polyester shell is skid-resistant, and with a length of 84 inches and a width of 27 inches, there's plenty of room for even the largest shooter. This lightweight mat can be rolled up for easy transport, and offers many of the features found on more expensive mats at a lower price point. MSRP: Adjustable Target Stand Kit $39.99, Prone Shooting Mat $59.99; birchwoodcasey.com.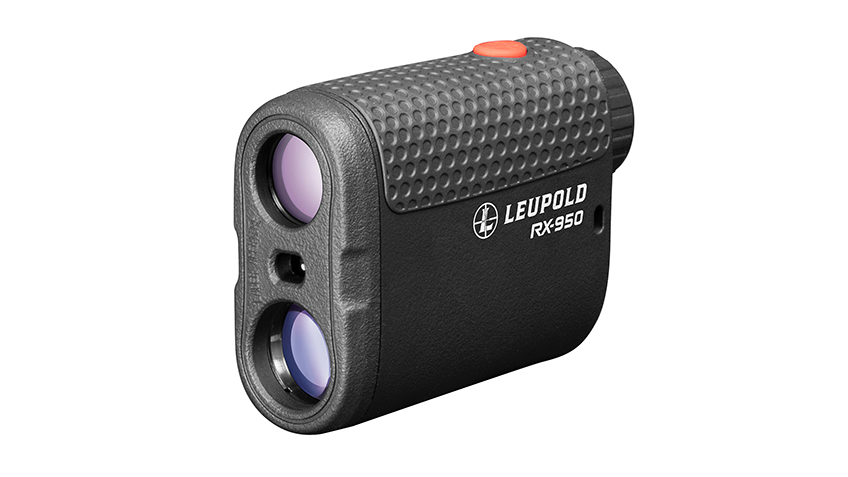 Leupold RX-950 Rangefinder
The lightweight, no-nonsense new RX-950 rangefinder offers all the features hunters and shooters want without any of the extras that drive up cost. Housed in durable black rubber armor, the RX-950 will effectively range reflective objects out to 950 yards (trees to 900), and it provides immediate angle-compensated feedback on a crisp, easy-to-see LCD display. The RX-950 also offers 6X magnification, and its multi-coated lenses provide excellent clarity and color fidelity, especially at this price point. At 3.8 inches long and 6.2 ounces, this is a light, easy-to-carry rangefinder that will do everything the average shooter or hunter needs. MSRP: $324.99; leupold.com.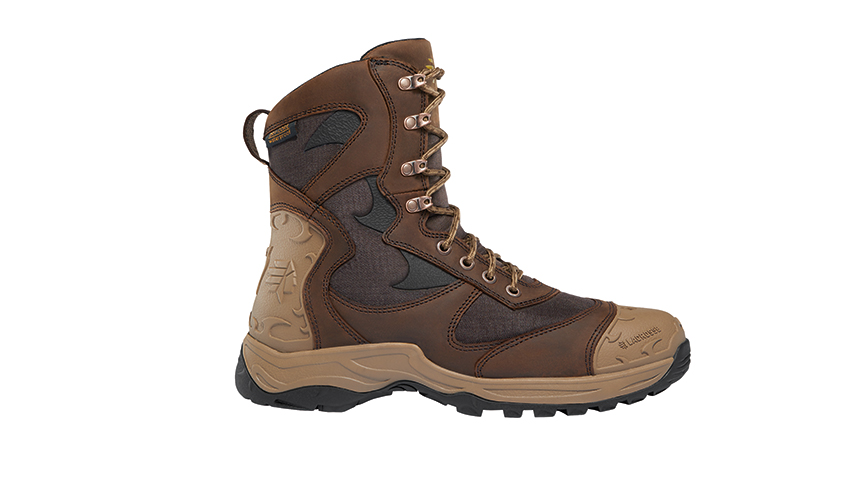 LaCrosse Navigator Series Atlas Boot
The company that redefined the rubber hunting boot is now offering a new line of lace-up models. LaCrosse's Navigator Series Atlas boots are a complete departure from their rubber boot roots—they feature a molded rubber toe cap and a DuraFit molded heel—but they also utilize leather and high-tech textiles to produce versatile hybrid hunting boots that combine the best features of all these materials. The rubber outsole provides waterproof flexibility for improved stability and the InfiniTrac outsole lug makes it easier to slog through rough terrain while remaining upright. Their special shank design provides excellent support when walking or hiking long distances, and every Atlas boot comes with a Dry-Core waterproof lining to protect against moisture and keep your feet dry and warm. Speaking of warm, there are four levels of PrimaLoft insulation available—400, 800 and 1,200 grams. The laces and eyelets are sturdy, and the gusset comfortably rests against the top of the foot and lower leg for added support without pinching or pain. Available colors include brown, Realtree Edge camo, and Mossy Oak Break-Up Country camo. MSRP: $169.95-$199.95; lacrossefootwear.com.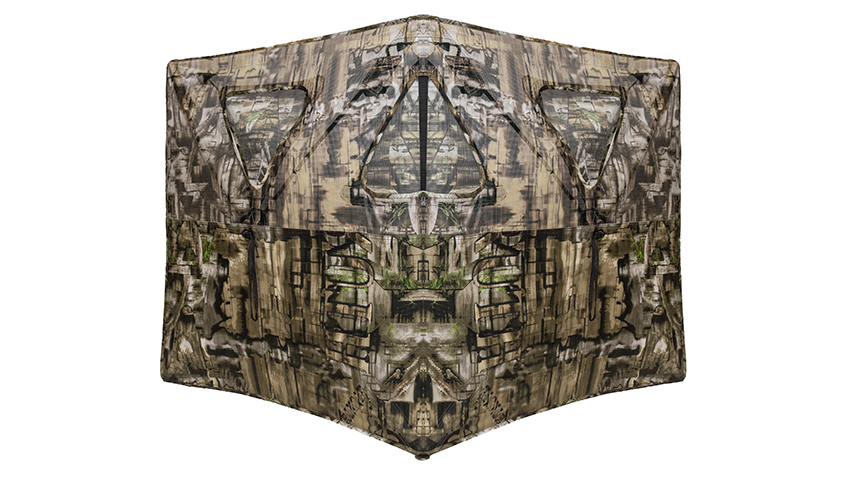 Primos Double Bull SurroundView Stakeout Blind
Sometimes you don't have the luxury of setting up a ground blind prior to your hunt. The Primos Double Bull SurroundView Stakeout Blind offers a quick and easy alternative to larger, heavier 360-degree blinds, yet it provides full coverage and maximum concealment. The entire front portion of the blind is constructed from one-way, see-through camo material, so you'll have an unobstructed view of your surroundings. A trio of triangular shooting windows across the front of the blind make it easy to take a shot without being detected, and dual hub construction allows hunters to set up or break down the blind in seconds. When fully extended, the Double Bull Stakeout measures 59 inches wide and stands 37 inches tall, yet it weighs in at just 4.5 pounds. It's ideal for deer, dove, predator and turkey hunters alike. MSRP: $99.99; primos.com.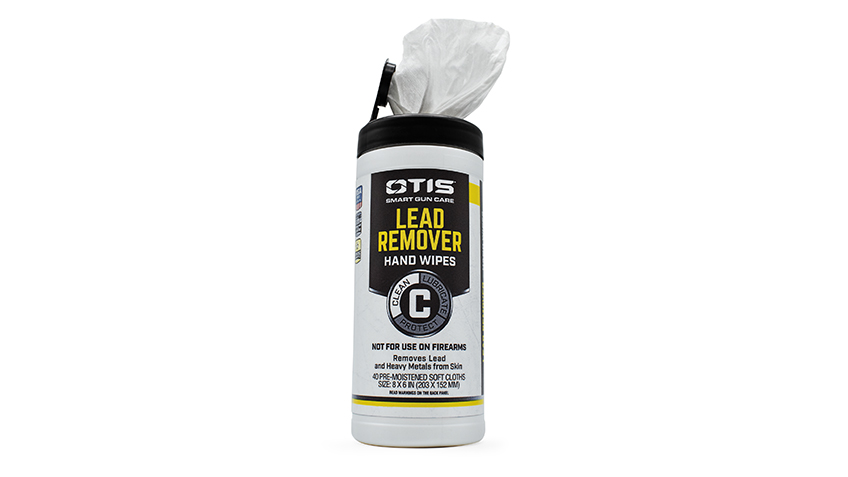 Otis Lead Remover Hand Wipes Canister
Exposure to lead and heavy metals can have serious, long-lasting side effects. All hunters and shooters should take lead exposure very seriously, and Otis has made it fast and easy to remove dangerous particulates from your hands and body—even when you don't have access to soap and water. The company's new 40-count Lead Remover Hand Wipes containers fit easily into a hunting pack or range bag. In a matter of seconds, you can remove lead that has accumulated on your hands and other exposed skin after shooting, and the disposable wipes also serve as a quick way to clean your hands and gear when processing game in the field. The new wipes are affordable, so there's no excuse for not having some on-hand when shooting, hunting or cleaning your firearms. MSRP: $10.99; otistec.com.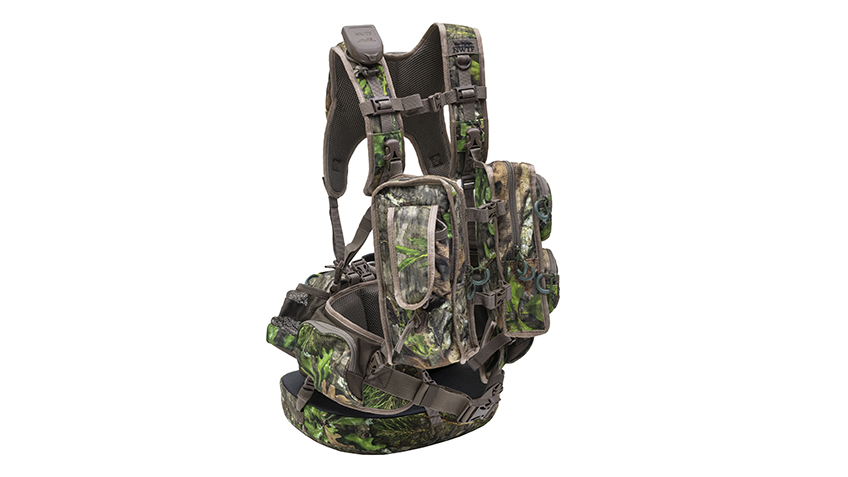 Alps OutdoorZ Long Spur Deluxe Turkey Vest
The new Long Spur Deluxe is a modular, lightweight turkey vest that's designed specifically for the run-and-gun hunter who needs maximum versatility without added bulk. The shoulder harness, game bag, padded seat, waist belt and diaphragm call pocket are all removable, and the removable chest pockets include space for box calls, two slate calls, five shell loops, and include two mesh mouth call pockets and locator call pockets. In short, this is a totally modular vest setup that makes it easy to take along the gear you need and leave behind what you don't. Heavy-duty webbing strap options provide the strength and versatility serious hunters want, and the comfortable design and wide, padded straps make this vest one of the most comfortable you'll find. The ultra-versatile turkey vest is covered in Mossy Oak Obsession camo. MSRP: $129.99; alpsoutdoorz.com.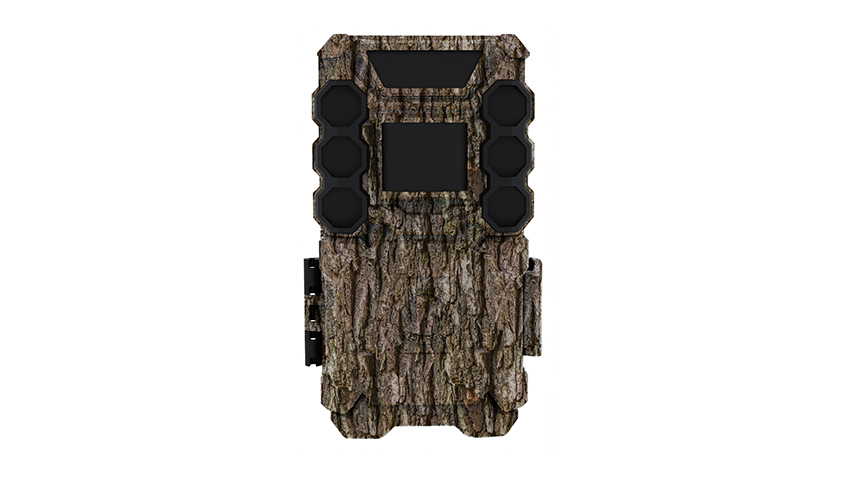 Bushnell Core DS Trail Camera
Traditionally, trail cameras have a single sensor. The new Bushnell Core DS, however, has two sensors built-in: one for daytime and another for night. The result of this dual sensor setup is that you get extremely crisp, clear images in full sun or total darkness—something that single sensor cameras can't accomplish. The 30 megapixel Core DS has a 100-foot night range, 0.2 second trigger speed and 0.6 second recovery rate, which means fewer missed or blurry images. The menu has presets that make setup simple, and there's a full-color LCD in-camera review. A durable polymer exterior protects the camera, and it's compatible with Master Lock's Python cables for added security. MSRP: $199.99-$219.99; bushnell.com.