by
posted on May 23, 2019
Support NRA American Hunter
DONATE
Be it the backcountry or the back 40, this collection of gear is hike-in ready.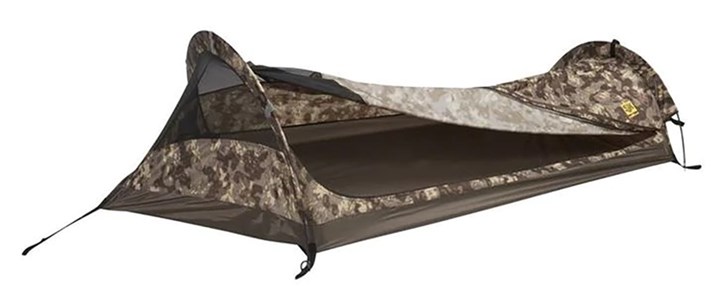 Slumberjack Illusion 1-Person Tent
Having a shelter available on your back, boat, ATV, truck or horse can turn an otherwise miserable night in the bush into a strategic slumber that puts you closer to game come sunrise. The Illusion 1 from Slumberjack is waterproof, has taped seams, weighs just 2 pounds, 12 ounces, rolls up small and tight, and comes complete with a rain fly. MSRP: $79.95; slumberjack.com.
Leupold Carbon Fiber Trek Poles
At only 14.5 ounces, these Carbon Fiber Trek Poles provide numerous benefits to the backcountry hunter. Aside from reducing fatigue by increasing stability and balance, trek poles help distribute the weight of a meat-laden pack and straighten your posture while hiking (which in turn helps you hike safer, faster and breathe easier). They can also double as tent poles should a quick tarp shelter be necessary. MSRP: $129.99; leupold.com.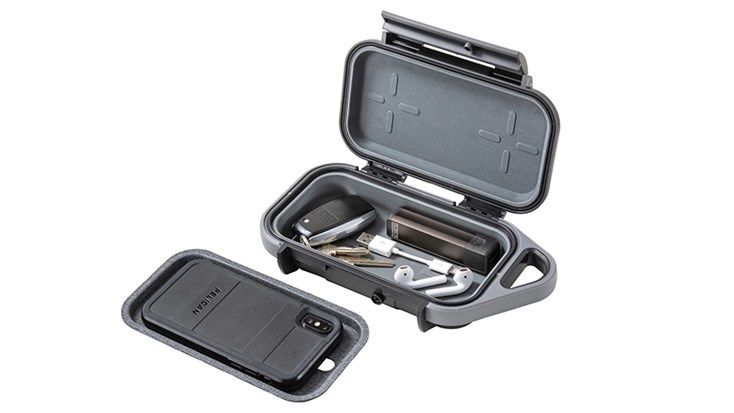 Pelican G40 Personal Utility Go Case
If rocky cliffs and rough country are where you're headed, you'll appreciate the extra protection the Pelican Go case provides for your valuables and electronics. Be it a cell phone, GPS, wallet or watch, whatever stays inside will remain dry and free of dust, debris and damage. Submersible up to 1 meter for 30 minutes. MSRP: $39.95; pelican.com.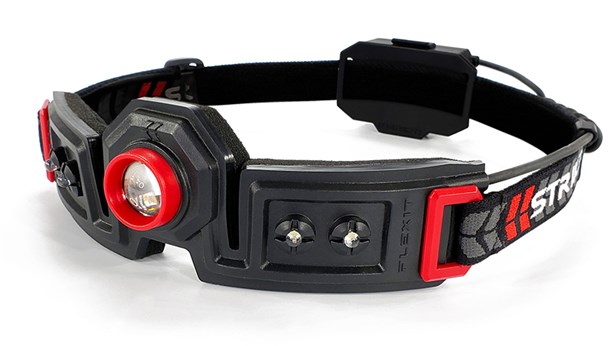 Striker Flexit Headlamp 2.5
Find your way back to camp with 250 lumens from the Flexit Headlamp 2.5. The main LED spotlight is built on a flexible and foam-padded band that conforms to your head and bends to allow angled positioning of the light. Four side-mounted flood lights provide 180 degrees of illumination. Weather-resistant with five light modes. MSRP: $39.99; strikerconcepts.com.
Wildlife Research Center Scent Killer Gold Field Wipes
Field Wipes don't weigh much and can be a luxury when a bath isn't in the near future. Along with the benefits of an underarm cleanse, these field wipes clean hands and knives after a kill, and the anti-odor formula goes a long way to reduce game-spooking human stench. MSRP: $7.99; wildlife.com.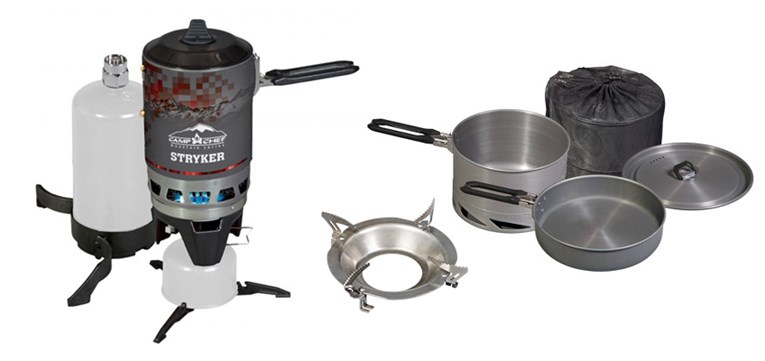 Camp Chef Stryker 200 & 4-Piece Cook Set
The Stryker 200 is a compact, multi-fuel cook stove with matchless ignition and a 1.3-liter insulated pot that can cook rabbit stew or boil water in about two minutes. Add the 4-Piece Cook Set (pot, pan, lid, mesh carry-bag) and the Pot Support Adapter, and you'll be cooking up five-star field-meals for the entire crew. MSRP: Stryker 200, $124.99; Cook Set, $59.99; Pot Adapter, $29.99; campchef.com.