by
posted on December 18, 2014
Support NRA American Hunter
DONATE
What better way to celebrate the holiday season than by taking a trip to Texas to tag a whitetail? Armed with a Savage Arms Model 14 and Federal Premium's Fusion ammunition, Web Managing Editor Shawn Skipper joined Mossy Oak on a journey to Sonora, Texas, with hopes of knocking down a buck before 2014 could wind down. Get an inside look at his trip with this gallery.
Gallery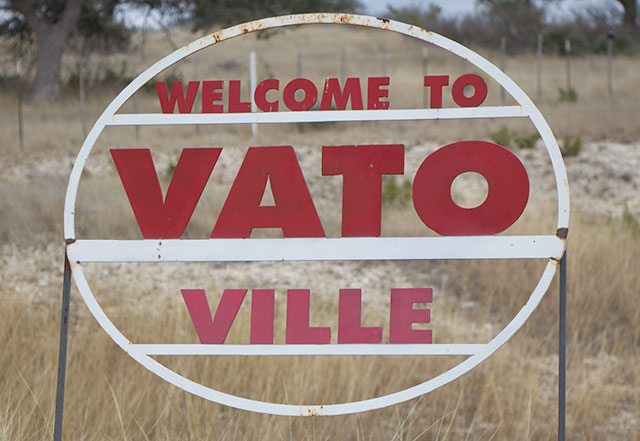 Welcome to Vatoville
Our hunting grounds would be the deer-rich grounds of "Vatoville," owned by Stephen Anderson, known to his hunters simply as "Vato." The ranch was located a little ways from Sonora, Texas, and didn't disappoint.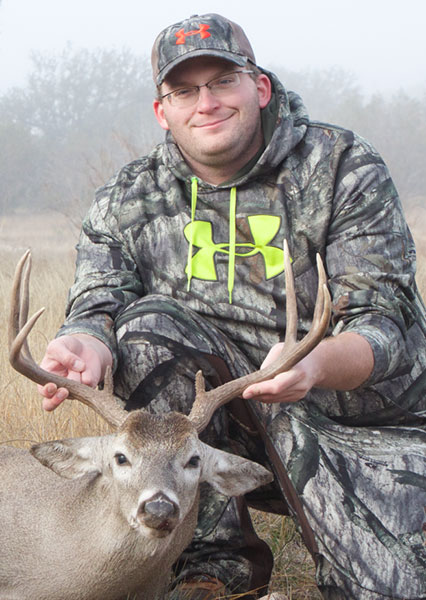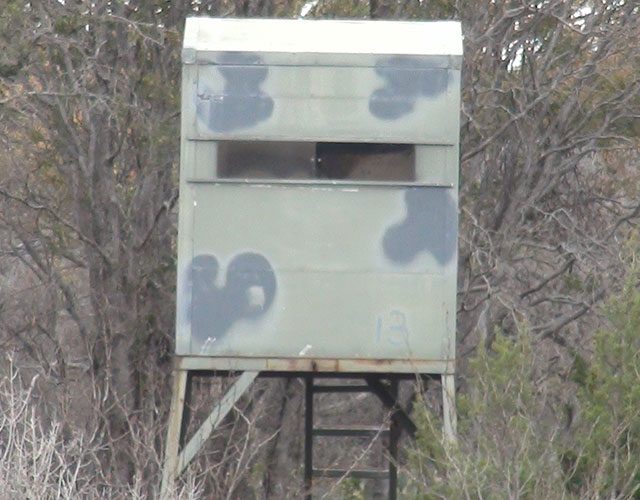 The Blinds
Box blinds—of which there were 22—were our homes while we awaited our prey. They proved just as comfortable as they were concealing.

Going Southpaw
Though I'm typically a right-handed shot, I went lefty during my stay in the Lone Star State. You'll read more about that somewhere down the line in the pages of American Hunter. My rifle of choice was the Savage Arms Model 14.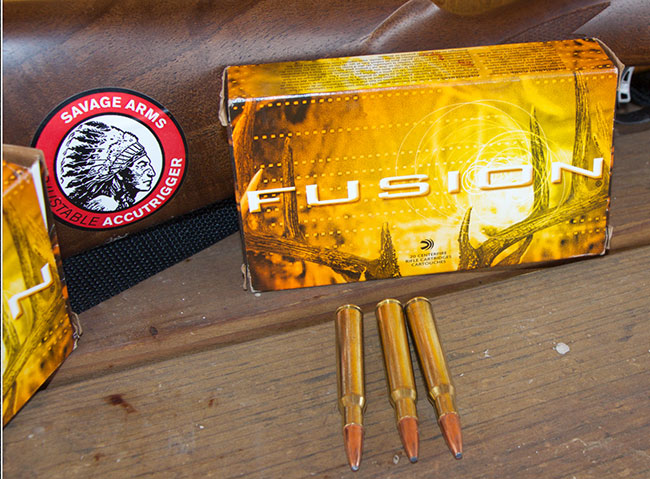 Fusion
The Model 14 was chambered in .30-'06, so I settled on Federal Premium's Fusion line when selecting ammunition. The 150-grain option I went with had no trouble with a mature Texas whitetail.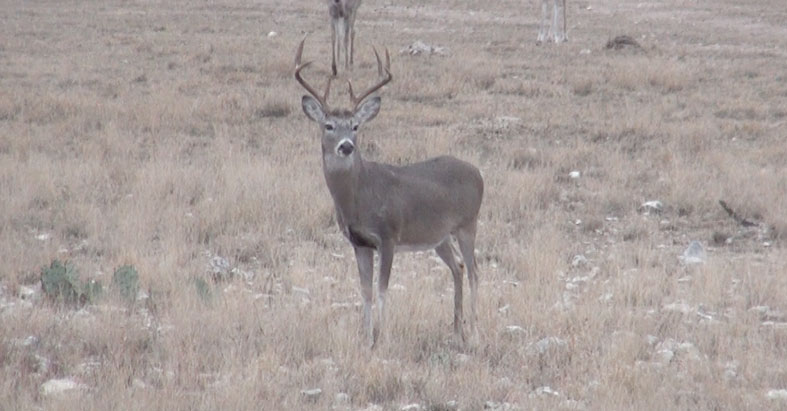 Bucks Everywhere
Whitetail were everywhere near Sonora, and not just does and fawns. Here's a look at a buck that we deemed not quite ready to harvest.
Stickers
We also got an up-close-and-personal look at one of the ranch's two "Stickers" bucks. One of a pair of nearly identical twins, the bucks are believed to be just over 3 years old. That fact kept them safe for this particular trip, because we were looking for whitetail that were pushing five, at least.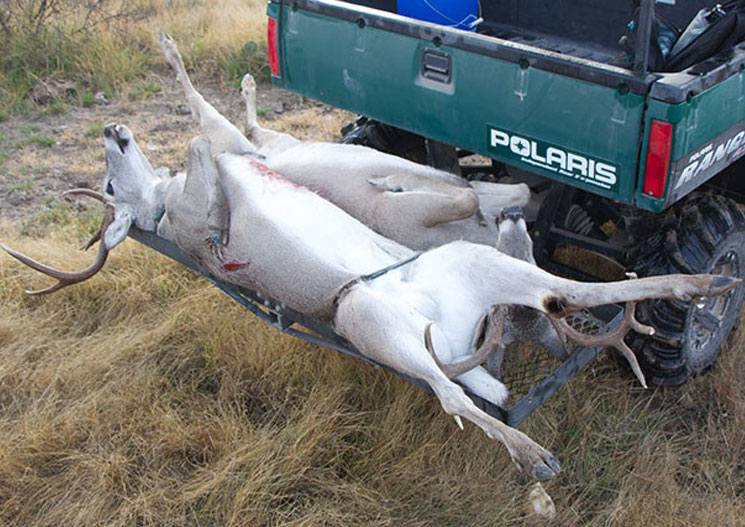 Rackin' 'Em Up
We had a "Fat Tuesday" of our own on the final day of my stay. Vato and I each knocked down a buck within minutes of each other from different box blinds, and were ecstatic to load them up in the back of our Polaris Ranger.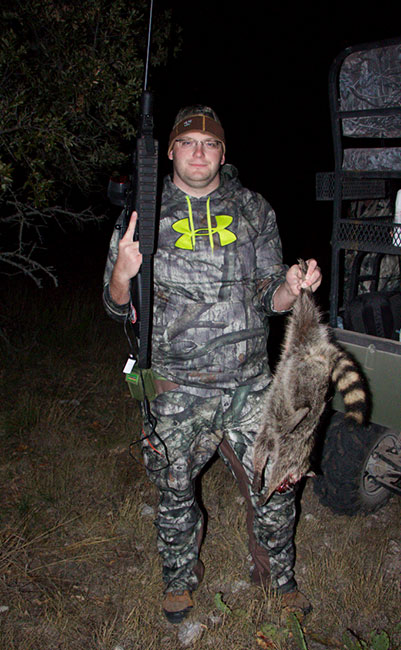 Late Night Varmints
When the sun went down, we'd round up the rifles a second time to bring the hurt to the local varmint population. Raccoons were one of our primary targets.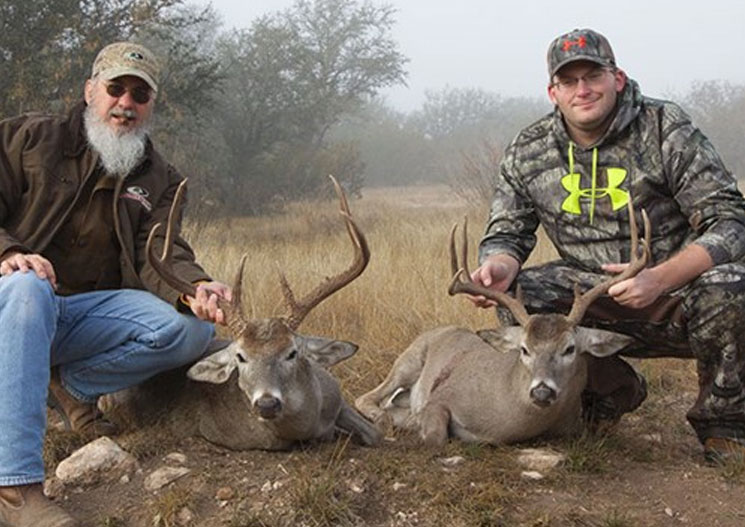 Two Down
Stephen "Vato" Anderson (left) and I pose with our bucks, taken on the Tuesday morning of our stay.