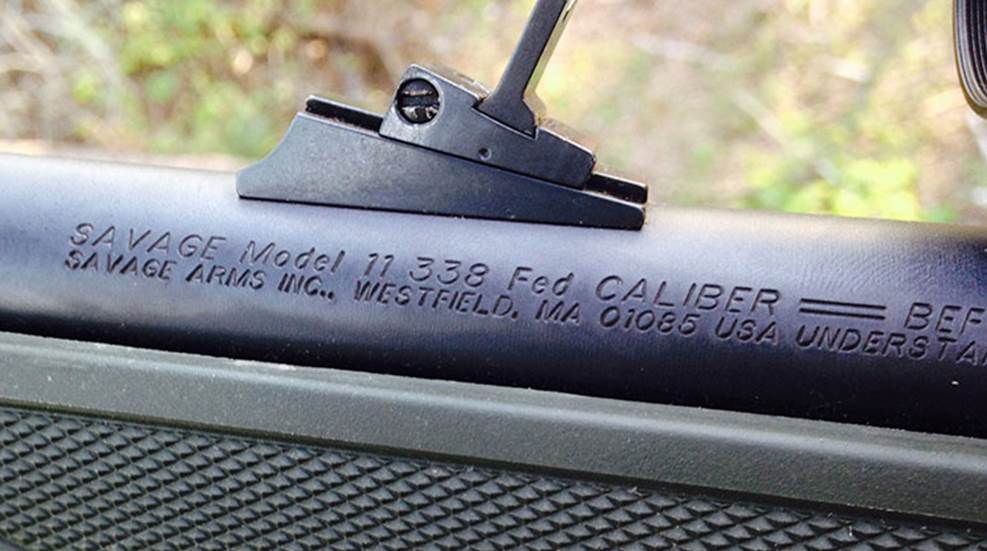 We've been in Manitoba since Friday afternoon, and on location at Eagle Nest Resort since early Saturday evening—and what a trip it's been. Since stepping off our float plane we've dealt with near non-stop action. Countless fish have been turned into shore lunch, and five of our eight hunters are tagged out. I'm one of the few that's still trekking into the woods each evening. Here's a quick rundown of what we've seen so far.
After checking our rifles upon arrival Saturday, we snuck out for a quick evening hunt. Our guides ferried us to our respective bait locations via boat, and the hunt was on. My Saturday evening was largely uneventful, but the group was hot as a whole. Three of my companions had bears on the ground before sundown, all of which were successfully retrieved and strung up in camp. Excellent start to the week.
Nights two and three went a little differently. After changing locations, I was treated to 45 minutes or so of time with a smaller black bear, which came in from behind me and proceeded to empty out the bait barrel without a care in the world. Though I haven't harvested a bear myself, I heeded the advice of my more experienced compatriots, and remained patient after sizing up the bear's attributes. He lives to pillage another day. I did hear a fare bit of commotion and some deep grunts behind me. Coupled with the copious amount of big bear sign at that location, it gave me due cause to return to the same spot on my third sit. I was rewarded with a lot of nothing—the forest was quiet on Monday evening. I'll change locations on Tuesday.
Two more hunters have tagged out, though, leaving only three of us with active tags, and two more nights to hunt. There's no need to worry just yet, though my Savage Arms Model 11 Hog Hunter (pictured above) is itching to lob something at a bear.
The fishing has been fantastic, by the way. Armed with our Ugly Stiks, we've slayed the walleye, smallmouth bass and northern pike. They've made for tasty shore lunches each day. We'll be back on the water this morning.
Near as I can tell, Federal Premium's JJ Reich was the very first hunter to tag out on the trip. He and his bear—also his first—are pictured below. Congrats, JJ!