by
posted on August 5, 2014
Support NRA American Hunter
DONATE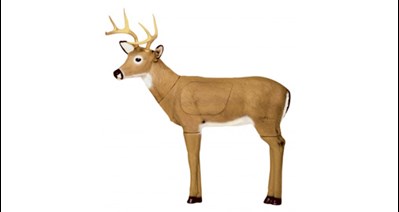 With high-country archery mule deer and elk seasons in mind, I headed for Yakima, Wash., last week to attend Magpul Dynamics' inaugural Backcountry Hunter's Course. The five-day program involved two days on the range followed by three days of pushing my limits in the backcountry on a do-it-yourself backpack trip in the wilderness. While the range portion covered precision-rifle hunting, the instructor Caylen Wojcik's underlying message applies to all hunting methods. His bottom line: Know your limitations.
Whether you're shooting a gun or bow, have you tested the limits of your effective range? Is a given bowshooting scenario realistic based on your shooting ability? Have you practiced enough with your equipment? Are you stable and confident when drawing back and shooting from different positions? Can you maintain your strength and stamina if it's suddenly windy or you're in a downpour?
Know these answers before the hunt. For me, a great way to prepare, for starters, is to spend time shooting at 3-D targets from different positions and shooting angles like the whitetail target pictured here from Delta McKenzie. Making your training scenario as realistic as possible prepares you all the more for opening day.
As for the backcountry portion of the course, next time I'll share some great tips I learned that will benefit any big-game hunter heading for a wilderness backpack hunt this fall.