by
posted on January 8, 2019
Support NRA American Hunter
DONATE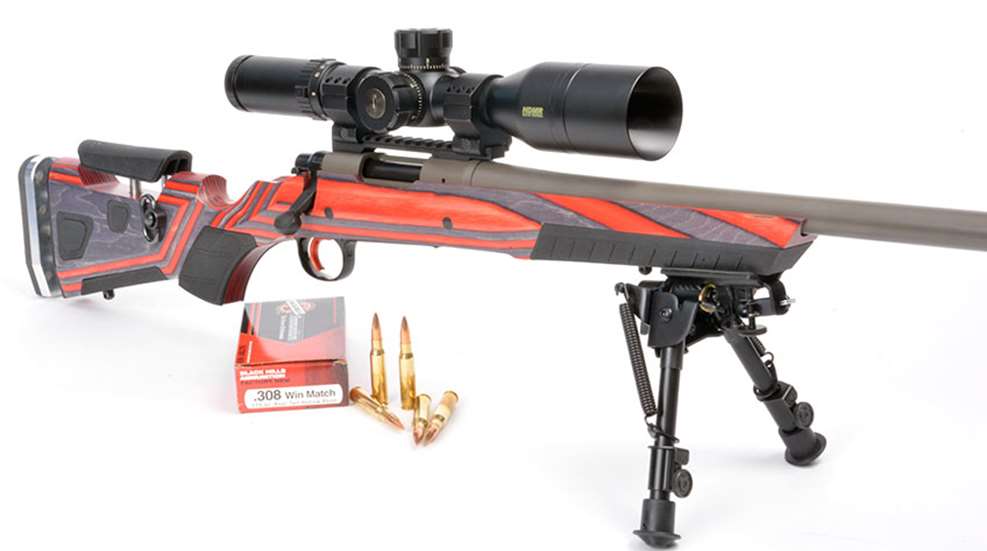 The new generation of long-range scopes is a miracle of modern engineering, but to achieve their optical and mechanical pinnacles the scopes have grown larger in tube, eyepiece and objective diameter. Plus they're often mounted on rails with built-in cant to maximize elevation adjustment capability. Both make a long-range scope sit much higher above the rifle's bore than a smaller, traditional hunting scope.
With a typical rifle stock, increased scope height can lead to shooting problems due to improper eye alignment and poor cheek weld. One solution is to install a stock with an adjustable comb. Raising the comb to fit the height of the scope will fix eye alignment and cheek weld issues. This alone should help you shoot better, but side benefits of many aftermarket stocks include stiffer construction and better bedding, which also often improve accuracy.
Stocks with adjustable combs are commonly offered in synthetic and laminated wood versions. I recently tested one of each. Both are drop-in stocks easy to fit to a number of bolt-action models.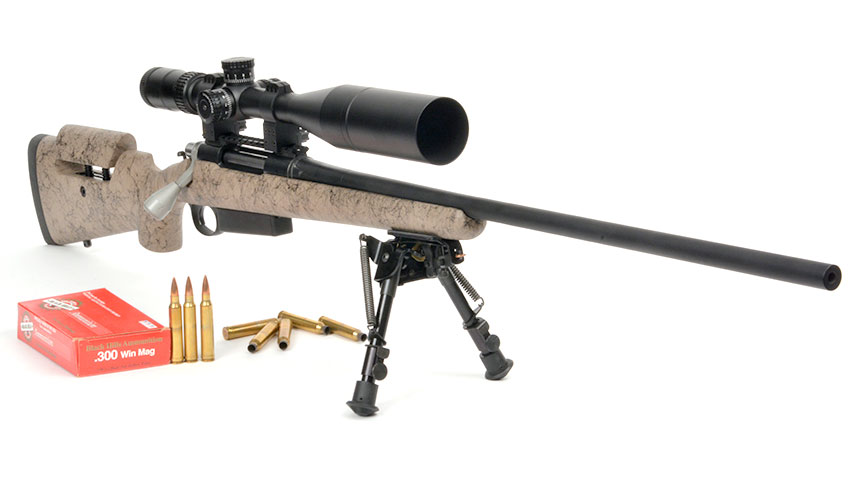 Bell and Carlson Long Range Sporter
One of the first companies to make aftermarket synthetic stocks with the hand lay-up process, Bell and Carlson offers hundreds of variations. I picked the Long Range Sporter with an adjustable cheek piece for a long-action Remington Model 700. It fits Remington factory barrels up to magnum contour and leaves the barrel free-floating. The bedding block is 6061-T6 aluminum and, along with the tail piece that extends through the grip, runs most of the length of the stock for strength and rigidity.
The cheek piece is .475 inch below bore line when it's all the way down and has a 1.125-inch range of adjustment. A single Allen-head screw allows adjustment. The two supporting studs use e-clips to lock the position so you can return to it easily after removing the cheek piece to allow cleaning rod access.
The stock has an overall length of about 31.5 inches and weighs 2.65 pounds. Length of pull is 13.5 inches, including a 1-inch Pachmayr Decelerator recoil pad. Front and rear sling swivel studs are included.
Bell and Carlson offers the Long Range Sporter in more than a dozen color options for $395; my stock is tan with black spider web. I fitted it to a .300 Win. Mag. barreled action I had built as a project for my upcoming book, Gunsmithing Modern Firearms, and topped the rifle with a Nikon Black 4X-16X-50mm scope in extra high Warne rings. The adjustable comb allows perfect eye alignment even with the high mount, and the stock makes the rifle a great rig for long-range deer hunting.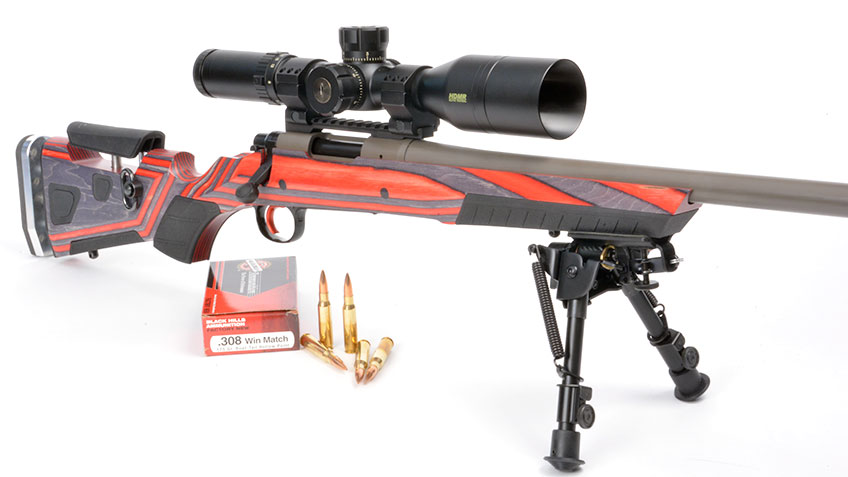 Boyds At-One
Boyds has been a leader in laminated wood stocks for decades. Its At-One stock offers adjustments beyond comb height. The At-One I tested is for a short-action Remington 700, but you can pick from a long list of rifles that it will fit.
This stock adjusts to a wide range of different-sized shooters. The Bring-It buttstock has an aluminum buttplate finished with a .5-inch rubber recoil pad. The plate is mounted on three pins with the center pin threaded. A button that releases and locks into the threads on the center pin provides instant length-of-pull adjustment from 12.5 to 14 inches. The cheekpiece has two pins with the larger rear pin notched. A similar button releases and locks the cheekpiece over a .56-inch range of adjustment. Overall length is 30.25 to 31.75 inches, and the stock weighs 3 pounds.
The grip and fore-end have hard plastic overlays that can be exchanged for larger target-style patterns (purchased separately). There is another plastic insert on the bottom of the buttstock to protect the wood. The At-One stock includes three sling swivel studs. In addition, there are pockets for quick-release sling mounts at the tip of the fore-end and in both sides of the buttstock behind the pistol grip.
Boyds offers the At-One stock in 11 colors for $189. Mine is Applejack, which is a bit on the wild side. I paired it with a .308 Win. barreled action and a Bushnell HDMR 3.5X-21X-50mm scope. It's another rifle that's now ready for deer hunting at any range.