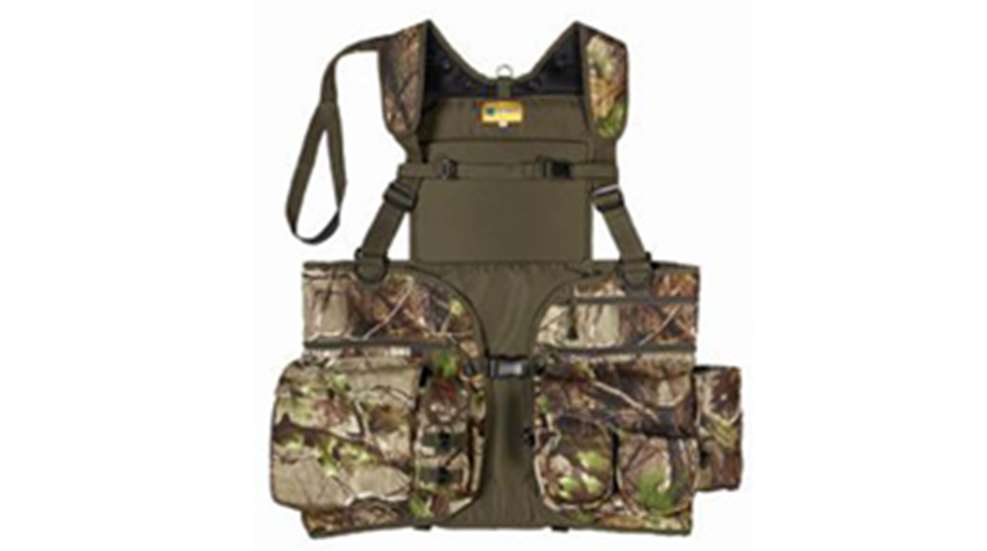 It seems spring is emerging in many areas around the country, and that means it's time—or almost time—for spring turkeys. Come prepared, stay concealed and go home gobbler in hand with turkey gear and accessories now available in Obsession or Break-Up Infinity Mossy Oak patterns from Hunter's Specialties.
Offered in the Obsession pattern, the popular SUV vest features padded straps, multiple pockets for calls and gear and a padded drop-down triangle seat. It also features the gun stock buddy—which supports the butt of the hunter's shotgun, leaving the hands free for calling.
Other turkey accessories available in Mossy Oak patterns include head nets, face masks, gloves and the Collapsible Super Light Portable Ground Blind. Camo leaf blind and burlap material, and gun and bow tape are also available in Break-Up Infinity.
For more information, go to hunterspec.com.