by
posted on April 3, 2014
Support NRA American Hunter
DONATE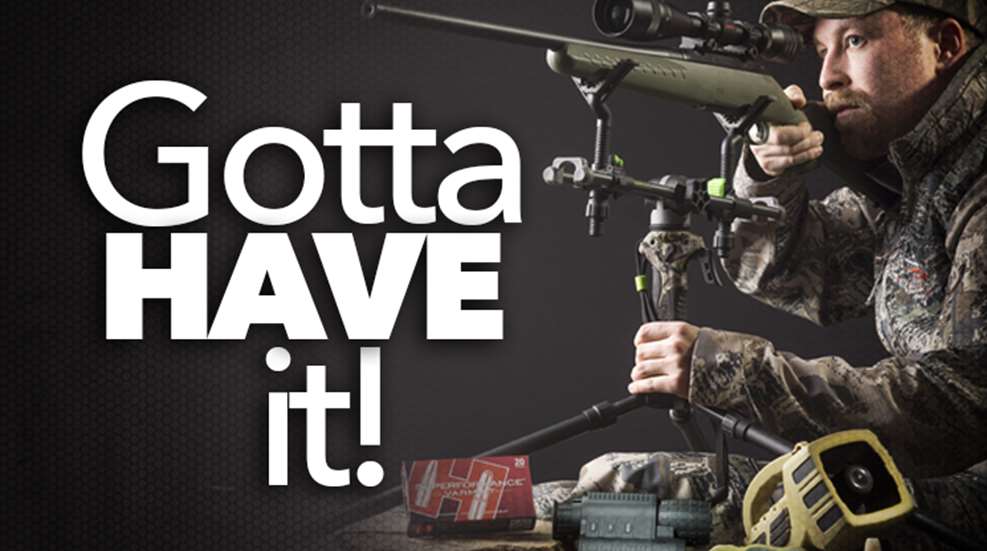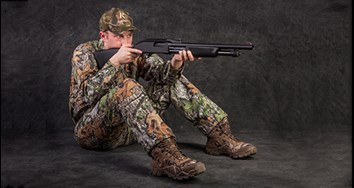 The turkey bug has officially infiltrated the offices of NRA headquarters. Walk down a hallway here and you'll likely hear yelps, clucks and purrs as everyone prepares for the Virginia opener on the 12th.  The talk is of long beards. Have you seen 'em? Any struttin'? Still all grouped up?
I hit me hard the other morning when a good friend mentioned that he has a guy in Maryland who confirmed, "It has begun." So while I still have a few days before I'll be able to hit the woods, I'm content spending time annoying my coworkers with the numerous calls, decoys, gadgets and camo that have made their way into my toy room/office over the past few months.
So I ditched my shirt and tie, covered myself in Gamehide ElimiTick, grabbed a call and was on my way to a little spot I know of down the hall where some office greenery offers the perfect ambush point to lure in a tom, or Shawn, or Christopher … anyone, really, when I decided I'd rather not explain to the new boss that I was doing a "dry run" when he asks why I'm crouched in a corner in full camo barking at people. Then it dawned on me: The blogosphere needs to know about this! So I decided to stop by the photo studio and snap a picture so I could tell you about some of the awesome camo I've been—I mean, I'll be—wearing this season.
ElimiTick from Gamehide is tick-repelling clothing that has been around for a few years, though this is the first time I have owned a set. It's not a mesh bug suit, but rather a lightweight camo that has been treated with patented Insect Shield, consisting of the insect-killing chemical Permethrin. (I've heard claim that ticks literally fall off dead if they come in contact with this stuff.) The treatment has been bonded so tightly to the fabric that Gamehide claims it will last the life of the garment. It's also an effective treatment for ants, flies, chiggers and no-see-ums. Okay, enough said. I'm sold.
The Elimitick Ultra-Lite Pant and Ultra-Lite Shirt sport the Mossy Oak Obsession camo pattern, which I find to be one of the best for the spring turkey woods on the East Coast. The garments are made from a moisture wicking, fast drying, lightweight polyester. The two vertical zippered pockets on the shirt are a nice touch as I am always losing calls and other items to open pockets and the mesh side panels allow cooling breezes to move through. My only suggestion for those looking to purchase a set of Gamehide's ElimiTick garments is that you go a size larger than you normally would. I found the pants to be a bit snug, though I am one of the lucky ones born with a built-in turkey cushion, so that may be a factor. But play it safe and go a size up on the pants. I know I'd rather have a little extra room in camo in which I will be sitting.
Check out  the ElimiTick garments and others from Gamehide at www.gamehide.com.