by
posted on June 21, 2016
Support NRA American Hunter
DONATE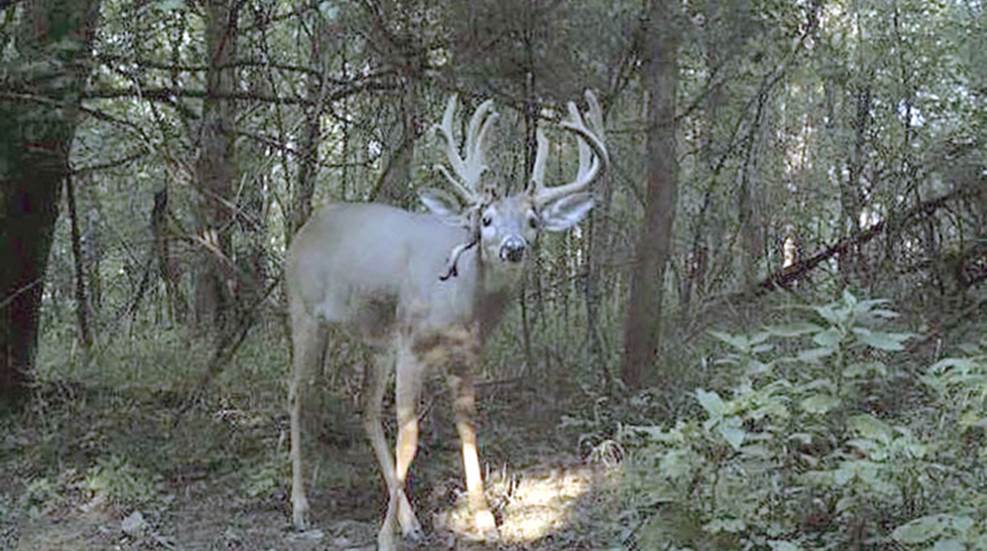 September 3. That's when deer season comes in for my home state of Kentucky. At this point, with turkey season over and three months to go, it might as well be a year. Dreaming of the deer woods is all we are left to do for the summer. Right?
If you think that, then you're sadly mistaken, my friends. A successful deer season begins now. Whether it's a family-owned piece of land, a newly-acquired lease or even public ground, putting in the work during the summer can make all the difference this fall.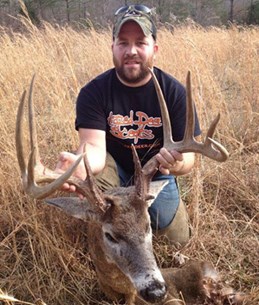 I take deer hunting very seriously. It isn't just a hobby for me—it's a way of life. It's also how I make my living—as the General Manager of one of the most successful whitetail outfitters in the world, Whitetail Heaven Outfitters. I know what it takes to grow giant whitetails on free-range property. We boast phenomenal success rates and an average score right at 150 inches, but also harvest deer over 200 inches on a yearly basis. Having bases in Kentucky, Indiana and Ohio gives us a unique opportunity to see what actually works in the deer woods.
Make no mistake: The road I am about to lead you down is full of backbreaking labor and isn't for the faint of heart. It will require a lot of time and attention being paid to your property(s). It also requires a fair bit of self control.
No matter where you are in the United States, deer need certain things to reach their potential. A great starting point when going after trophy quality animals is genetics. For trophy-quality animals, good genetics must be present in the area you plan to hunt. Whether it's during the course of previous hunting seasons or during your summer scouting, if you're seeing an overpopulation of deer on your farm or a lot of "cull" bucks, the first thing you must do is eliminate those genetic threats to your deer herd. With a limited food source, overpopulated areas struggle to provide the nutrition that allows a trophy whitetail to grow to its potential. Cull bucks, two-year olds and older who just don't seem to have the right stuff up top must go so that they don't pass on their less-than-desirable genetics.
While scouting a prospective personal lease a couple of years ago during the rut, I saw three bucks in full blown chase-mode, following a single doe. All three bucks were between 150- and 170-inches, and were hot on the trail of this doe. They had chased her into a semi-open hillside that was grown up, and I could see them easily from my vantage point on the opposite hill. All three mature bucks were taking turns bumping the female, and from the looks of her she couldn't take much more. With her tongue hanging out she would run 100 yards or so and then bed back down. As soon as one of the other mature bucks would catch her scent again the chase would continue. During the course of this marathon the doe made her way to a deep bowl and gave the three bucks the slip. While searching for the doe the bucks became ultra-aggressive with each other and began an absolute vicious assault on one another, the likes of which I had never seen. Full-blown warfare took place on that brushy hillside. During the fight I caught movement in the area the doe had made her escape in and to my surprise, the doe was being bred by the ugliest 3½-year-old spike you have ever seen. While the three mature bucks were fighting he had slipped in, and while they were occupied with each other the smaller buck was passing along his genes. This is a prime example of a deer that needs to be taken out. He not only had a rack that was well-below par to say the least, but was passing those poor genetics along on a regular basis.
Eliminating this issue takes time and a lot of homework. It takes a commitment immediately and an eye for the future. Keep a close watch during the summer to identify bucks that need to go. Keep a sharp eye out for genetic flaws such as young deer that don't develop brow tines or deer that don't develop antlers on one side. These are bucks that should be harvested before you go any further.
The next thing you will need is a couple of trail cameras, and the means to help provide your deer with a healthy diet. I prefer the new G-34 PRO by Stealth Cam due to the many different options I can utilize, and the lightning fast trigger speed.
Get an early start. Put these cameras over a quality mineral lick. I like to start really ramping up our mineral program around the end of turkey season and keep it going until the deer shed their velvet, freshening it about once every three weeks. At Whitetail Heaven we only use Whitetail Seduction Trophy Deer Mineral. This mixture not only assists in maximum antler growth but helps in lactation of the females, and the flavor pouch that is included in every bag has ingredients that will help deer in your herd digest food at a higher rate, which allows them to reach their maximum genetic potential. It's basically like putting a professional athlete on a dietary supplement to reach their peak performance. I have personally witnessed deer jump 60-inches from one year to the next on this product. Trust me, it works!
The final piece of the puzzle is age. If you do everything else correctly and don't give the deer time to grow then it's all going to be for nothing. I hear from so many clients that they just can't produce deer of the quality that we do at Whitetail Heaven because either the deer wander in front of another hunter that isn't as committed to quality deer management, or they just don't get that big where they live. The truth is, if you want big deer, you have to let them grow big.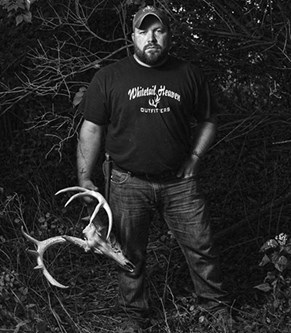 Want a perfect example of the age argument? One of the largest deer ever taken in Florida (a state notorious for small deer) was taken on public land, a wildlife management area that hadn't been hunted for 14 years. This deer was 206 inches, though killed while in velvet, making it ineligible for the Boone and Crockett record books. The deer was believed to have been 3 to 4 years old. If this had been a highly hunted area, it more than likely would have been killed well before that age.
Many states have lackadaisical laws concerning the age when it is legal to harvest a deer. What you have to keep in mind is, yes, that deer may go onto the next property and get shot, but if you can provide the correct amount of nutrition to the deer and a lower-pressure situation on your piece of ground, then it is very possible that deer will remain on your piece of land long enough for you to get an opportunity. The more you keep him on your property, the better chance you have of harvesting him when he reaches genetic maturity and the correct harvesting age. If you shoot him at 1½ there is no possibility of that happening.
There are many other things that can go into a good deer herd such as predator control, ready food sources and other scouting techniques. A lot of which depend on how much time you plan to spend in the woods. For some it's hard finding a happy medium between work and hunting. I know that was me before I was lucky enough to have the opportunity to be a full-time guide. But even just instituting a few of these key points in your upcoming preparation for deer season can make all the difference in the world to your success on a true trophy. Growing, chasing and harvesting big whitetails isn't for the weak hearted, but the reward can be well worth the sacrifice.