by
posted on February 14, 2019
Support NRA American Hunter
DONATE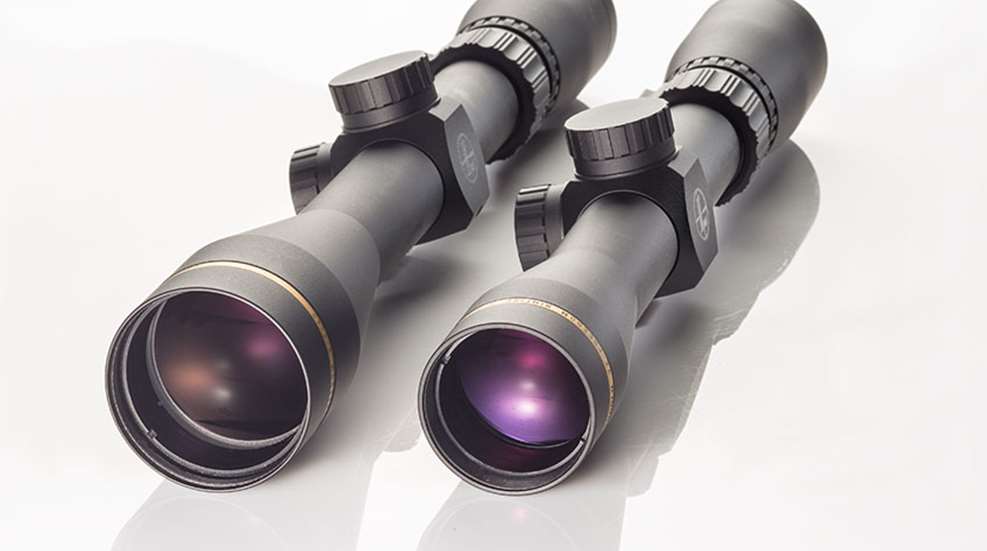 When friends ask me what scope they should buy for a hunting rifle, my answer is often Leupold. I tell them I've been using Leupold scopes for almost 30 years, have banged several on rocks, and have yet to see one come away with more than just scratches and dents. Some held their zeroes despite the falls, I explain, but of course a few had to be re-zeroed after particularly nasty tumbles; the important thing is their adjustments were as precise as before the incident. I inform them Leupold riflescopes are made in Oregon, just like they have been since 1947. Finally, I tell them I've never seen a Leupold scope fog internally, and guarantee them the glass and coatings the company uses will make the view plenty bright for aiming at deer and bears no matter the weather. Many of these guys have been using scopes they inherited from a relative when they started hunting in the 1980s and '90s, and I promise them that they will be amazed at the difference.

They nod their heads until I tell them they will have to spend $400 or $500 to get a Leupold, at which point they recoil in shock.
My friends aren't alone in their reluctance to fork over a wad of cash for a scope. Hunters often consider price above all else, and as a rule they are most likely to skimp on optics and ammo. But lucky for them, Leupold now offers the VX-Freedom line that provides many of the same benefits as its more expensive scopes for substantially less money. The MSRPs for the American-made VX-Freedom scopes range from $234.99 to $389.99, and you'll find some models at dealers for less than $200.
The VX-Freedom line is diverse in that it includes 14 variable-power models with four magnification ranges, five objective diameters and six reticles. All have 1-inch maintubes, which keeps size and weight reasonable. They run from 1.5X-4X-20mm to 4X-12X-40mm; the standby 3X-9X is available with a 33mm, 40mm or 50mm objective. There are two rimfire-specific models with a parallax-free setting of 60 yards, as well as a 3X-9X-33mm with what Leupold calls Extended Focal Range to adjust for parallax at even closer distances. Other models include a scout scope with extended eye relief and a muzzleloader-specific version with a ballistic-compensating reticle. Versions of the 1.5X-4X-20mm and 3X-9X-40mm have uncapped elevation turrets; two come with miliradian-scaled dials, and two are set up for Leupold's Custom Dial System (CDS). The user provides ballistic data for a specific load and gun, and Leupold creates a CDS dial engraved with range markings that correspond to the given bullet's trajectory.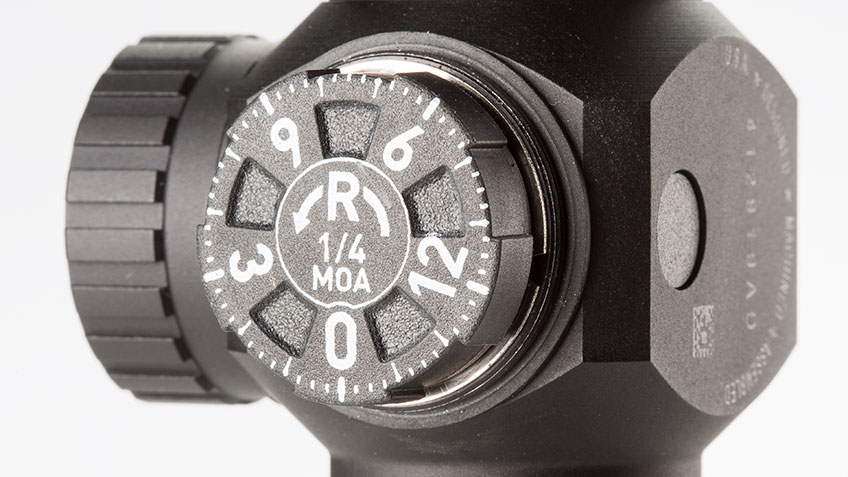 Exposed turrets that are designed for repeated dialing prove Leupold has a lot of confidence in the VX-Freedom line's adjustment system to track precisely and return to zero. Including a coupon for a free custom dial with the 3X-9X-40mm CDS model speaks to the company's commitment to providing value. I tested a 1.5X-4X-20mm on a .50-caliber muzzleloader, a 3X-9X-40mm on a 7mm-08 Rem. and a 2X-7X-33mm Rimfire on a .22 LR, and all three scopes made elevation and windage adjustments according to their turrets' .25-MOA markings.
The VX-Freedom scopes' maintubes are made from 6061-T6 aluminum alloy, just like Leupold's scopes that retail for more than $2,000. They are waterproof and fogproof. Leupold subjects the VX-Freedom line to the same durability testing it uses for all its scopes, and each VX-Freedom model comes with a lifetime guarantee.
All VX-Freedom riflescopes have Leupold's Twilight Light Management System, which combines various lens coatings and design elements to maximize low-light imaging and limit distracting glare. The company uses a similar, though slightly better Twilight Max, system on its higher priced scopes. I compared a 3X-9X-40mm VX-Freedom with a 3.5X-10X-40mm VX-3i, which has Twilight Max, and could see only a slight difference in contrast and resolution during the first and last 10 minutes of light. I'm talking details here, like patterns of bark on oak trees. You should have no problem finding the sweet spot on a buck when he steps out at sundown if you're looking through a VX-Freedom.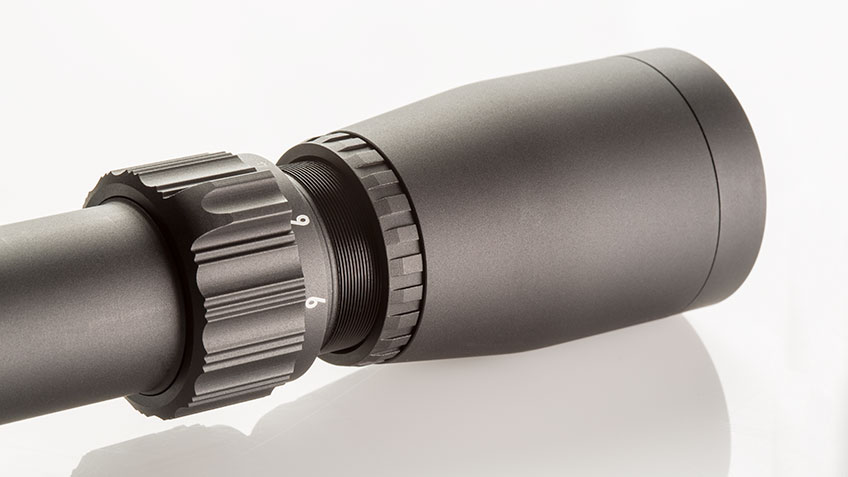 Other than not having the Twilight Max system and its superior lens elements and coatings, how do VX-Freedom scopes differ from higher priced models? A 3X magnification ratio simplifies the erector system and reduces cost. Instead of a fast-focus eyepiece, the ocular bell is threaded to the maintube and locks in place via a knurled ring (this used to be the standard setup on scopes designed for American hunters). On models without CDS, elevation and windage dials are made of some sort of composite rather than metal, and while they're finger-adjustable and stop positively at each increment, they are not resettable. In addition, the machining on the magnification ring and the saddle isn't as refined and is more angular.
I don't think many hunters will view these as negatives in light of the VX-Freedom scopes' prices. Simply put, the line consists of rugged, practical riflescopes without the bells and whistles that add cost. The VX-Freedom family is Leupold's way of showing us good scopes can be made in America at prices regular ol' hunters can afford.
Technical Specifications
• Type: variable-power riflescope
• Magnification: 1.5X-4X, 2X-7X, 3X-9X (tested), 4X-12X
• Objective Lens Diameter: 20mm, 28mm, 33mm, 40mm (tested), 50mm
• Eye Relief: 4.17″ (3X), 3.66″ (9X)
• Exit Pupil: 10mm (3X), 4.7mm (9X)
• Field of View @ 100 Yds: 33.7′ (3X), 13.6′ (9X)
• Adjustments: 60 MOA in .25-MOA increments
• Coatings: fully multi-coated; Twilight Light Management System; scratch-resistant
• Dimensions: tube diameter 1″; length 12.39″; weight 12.2 ozs.
• Construction: one-piece 6061-T6 anodized aluminum tube; waterproof, fog-proof, shockproof
• MSRP: $259.99; leupold.com