by
posted on October 7, 2020
Support NRA American Hunter
DONATE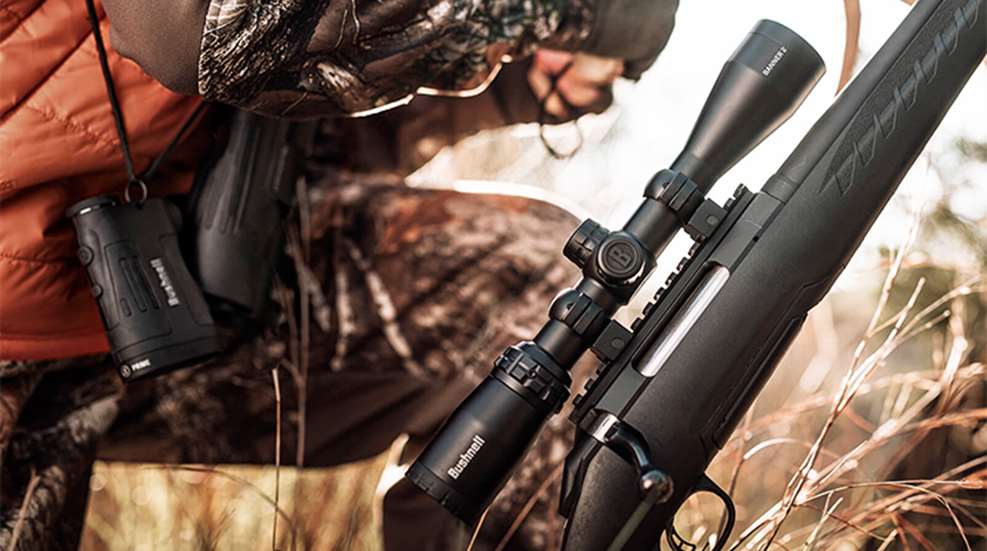 You don't need to spend a fortune to own a decent optic for your rifle that won't break, fog or fall out of zero at just the wrong moment. In fact, with all the innovation at the top-end of the riflescope world combined with all the competition at the bottom, there is no better time to buy at riflescope for under $200 that just a few years ago may have cost more than that with its then-new, now-standard features like finger adjustments, ballistic reticles and anti-fogging lens coatings. Here are five of the best riflescopes for the money.


1. Bushnell Banner 2 3x-9x-40mm
Bushnell's Banner 2 isn't going to win awards for innovation, but it might well bring home the prize for most popular riflescope of all time; that's because it offers good quality optics at a price-point that anyone can afford. For the price of about two tanks of gas, the Chinese-made Banner 2 3x-9x-40mm is waterproof, features hand-adjustable dials and a "Quick Ballistic Reticle" that I like for its simple four holdover points with wind indicators. It weighs 14.8 ounces and features "multi-coated" optics—not fully-multi-coated. In testing, it was not the brightest scope listed, but it held up to the recoil of my .308 Winchester rifle and its adjustments tracked accurately and held zero. This is pretty amazing considering its price. MSRP: $89.99; bushnell.com.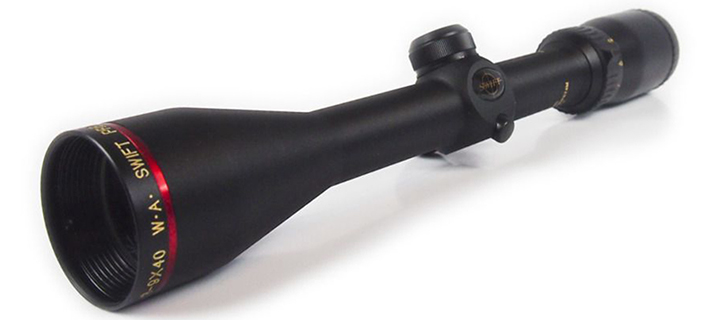 2. Swift Premier 3x-9x-40mm
Known for its birding binoculars, Swift is a Colorado-based optics company that few riflemen have heard of because the company doesn't do much advertising, but it should because hunters deserve know about its great scopes. After discovering the company through a bird watching aficionado, I bought one, then several more, and after 30 years, I've used Swift scopes on everything from .22 LRs to a .300 Win. Mag. and I've never been let down. Its Premier line features vaunted Schott BaK7 glass that Swift buys then sends to South Korea where it's assembled to Swift's specifications. All optics are fully-multi-coated and select models, such as this 3x-9x-40mm, feature an added coil spring that protects its erector tube against recoil. While other models with more magnification and 30mm tubes are available, this 3x9 will do everything you want it to do for most hunting, and is clear, bright, waterproof and uber-lightweight at just 13.1 ounces. It has consistent ¼-inch adjustments and will take a pounding—all for $197 at OpticsPlanet. It's only downside? I wish it had a ballistic reticle. MSRP: $197; opticsplanet.com.


3. Nikon PROSTAFF P5 2.5x-10x-42mm
Made famous by its cameras and photographic lenses, Nikon also knows something about riflescopes. This Japanese optical juggernaut has been making affordable scopes for decades and it has the process down, as seen in some of its lower-priced models that have features rivaling much more expensive optics. Its PROSTAFF P5 models are great examples of this; they represent value with their fully multi-coated optics, side parallax adjustment, finger-adjustable turrets, waterproofness, nitrogen purging for fog-free use and other features. The 2.5x-10x-42mm features a wide power range for close-in shots from a treestand or across a valley. It's available in one of three ballistic reticles for hold-over accuracy without turning the dial, and its compatible with Nikon's custom turret system for your specific rifle. I love the fact that it's one of the few optics in this price class to have a side-parallax adjustment, while its elevation and windage adjustments feature a spring-loaded return-to-zero feature. All in all, it's one heck of a scope for $205 at OpticsPlanet. MSRP: $205; opticsplanet.com.


4. Leupold VX-Freedom 2x-7x-33mm
While high magnification and large objectives are all the rage, most hunters in the country—especially whitetail hunters east of the Mississippi, are better served with a lightweight, low-profile scope like Leupold's 2x-7x-33mm VX-Freedom model. It's also perfect for muzzleloaders and rimfires. It combines the company's wonderful reputation for clear, tough, dependable optics with a 11.1-ounce unit most can afford. And once you get used to a compact, 33mm (objective lens) scope, you can mount low on your rifle so your head rests on the rifle's comb while maintaining a natural line of sight through the scope, it's difficult to go back to the large objective models in which perceived advantages in brightness are often negligible. This Freedom model features oversized finger adjustments, it's waterproof and fogproof, and can be purchased with a ballistic reticle. Like all Leupolds, it is rigorously tested at the Oregon company's torture chamber before being sold. And if something does go wrong, it's backed by Leupold's iron-clad warranty. This scope is bright, clear, accurate, compact and it simply works, all for only $199 at MidwayUSA or similar retailers. MSRP: $199; midwayusa.com.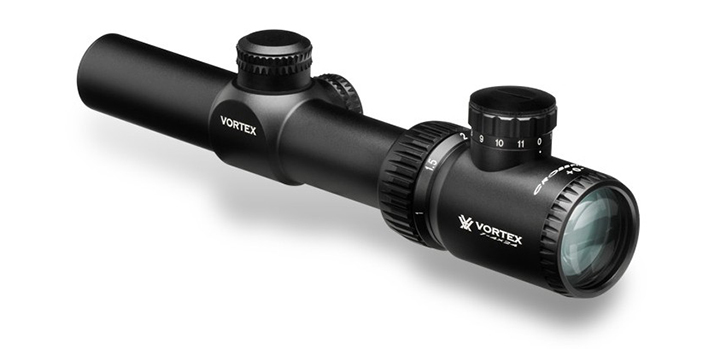 5. Vortex Crossfire II 1x-4x-24mm
This Vortex model is incredibly versatile and represents a great value, all-around optic. It's a 1x-4x illuminated-reticle riflescope, so at 1x with the illumination turned on, it acts just like a red-dot optic for ultra-fast shooting in any light—and as such, would make a great optic for nighttime hogs, any running game or when mounted to an AR-15 for hunting, target shooting or home defense. Yet at 4x magnification, the Crossfire II provides all the magnification necessary for reasonable hunting scenarios. Its 30mm tube allows 100 MOA of elevation and windage adjustment, while its fully sealed and purged construction makes it waterproof and shockproof. Because it's not intended for long-range shooting, its hand-dialable turrets feature ½-inch clicks at 100 yards. This compact, 9.8-inch, 16-ounce optic would also be ideal for turkey guns, muzzleloaders and/or crossbows. In all, this is the scope you'll wish you had several of—for several of your guns—due to its versatility, its illuminated reticle and its pure value. MSRP: $199; swfa.com.