Support NRA American Hunter
DONATE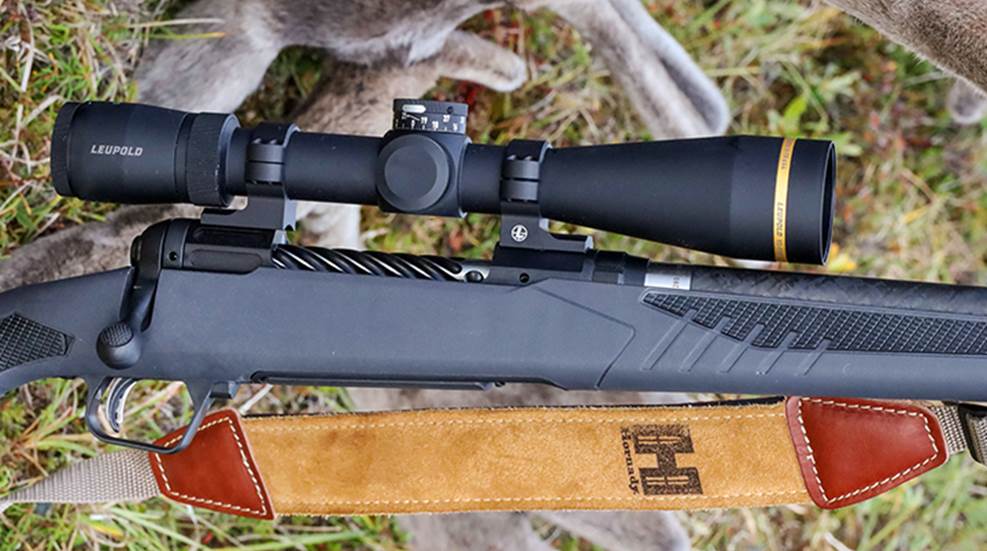 Editor's Note: Contributor Brad Fitzpatrick put the following gear to use on a recent Alaska caribou hunt. You can catch up on that story here.


Savage 110 Ultralite
Savage's new 110 Ultralite weighs just 6 pounds thanks to its polymer stock and carbon fiber barrel. Chambered in .280 Ackley Improved, the rifle is reliable and accurate and suitable for just about any North American game. Its stock allows for comb height and length-of-pull adjustments, and the adjustable Savage AccuTrigger came set at a crisp 2.5 pounds. MSRP: $1,595; savagearms.com.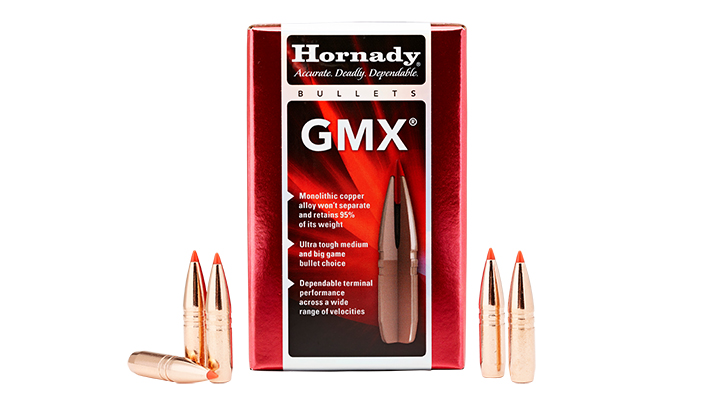 Hornady GMX Handloads
I used handloads topped with Hornady's 150-grain GMX. The GMX is a monolithic bullet and is versatile for big game, particularly at extended ranges because it performs reliably at relatively low velocities. The GMX has also proven to be very accurate out of several rifles I've tested, including the Savage. (The GMX bullet has now been replaced by Hornady's new CX bullet).


Leupold VX-5HD CDS-ZL2 Riflescope
A Leupold VX-5HD 3X-15X-44mm CDS-ZL2 riflescope was the perfect complement to the Savage. The magnification range offers great versatility and the Twilight Max HD light management system is excellent. These scopes offer custom CDS dials, the easiest and fastest way to adjust for elevation in the field, and the ZeroLock feature prevents over-dialing. Adjustments are precise and accurate and this scope can take a real beating, making it a great option for any hunting rifle. MSRP: $999.99-$1,299.99; leupold.com.
Arctic Gear Guide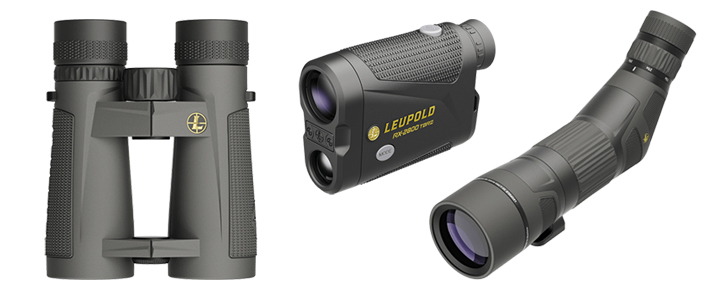 Good Glass: It's impossible to hunt the tundra's wide-open spaces without excellent optics that must be able to withstand constant exposure to drenching rain. I carried Leupold's SX-4 Pro Guide HD 15X-45X-65mm spotting scope, a Leupold BX-5 Santiam HD 10x42 binocular, Leupold RX-2800 TBR/W laser rangefinder and a Leupold VX-5HD 3X-15X-44mm CDS-ZL2 scope on my rifle. All of the optics worked very well; I'd take the same glass again on any trip to the Arctic. MSRP: $799.99 (SX-4 Pro Guide HD spotting scope), $999.99 (BX-5 Santiam HD 10x42 binocular), $599.99 (RX-2800 TBR/W rangefinder); leupold.com.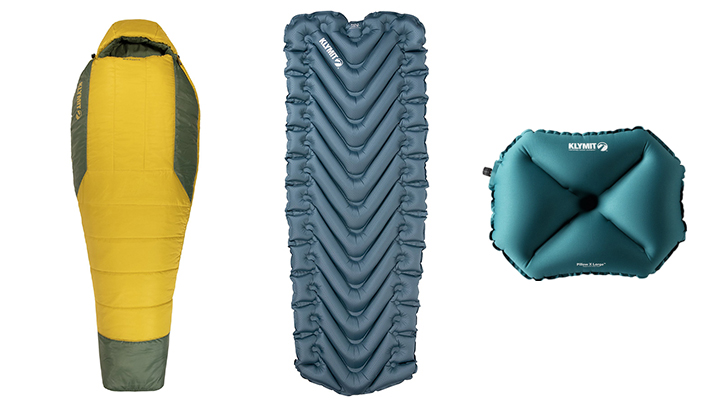 Sleeping Bag: Aside from food and water, good sleep is essential to surviving several days of hunting in the Arctic. I carried a Klymit Wild Aspen 0 Degree sleeping bag, which proved comfortable and durable. Its zippers are high quality, and the bag fits in a small compression sack so the whole package doesn't take up much room. I also carried the company's inflatable Static V Luxe SL sleeping pad and X Large Pillow, which are also small enough to carry in a pack but increase comfort dramatically on rough, uneven ground. MSRP: $89.95-$99.95 (Wild Aspen 0 sleeping bag), $119.95 (Static V Luxe SL sleeping pad), $29.95 (X Large Pillow); klymit.com.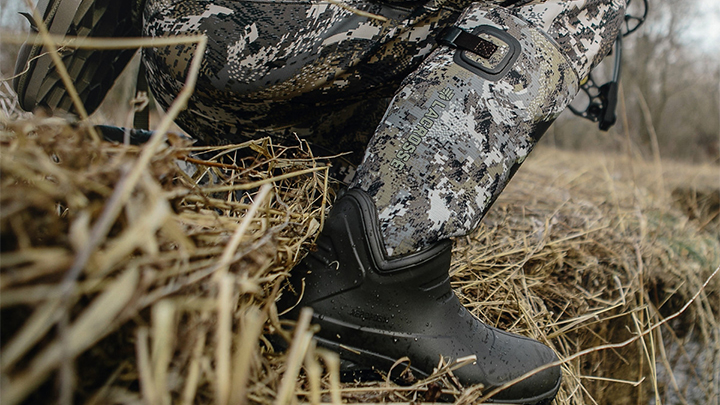 Footwear: Hunting in the Arctic requires covering wet ground, and LaCrosse AeroHead Sport boots are a great option for that because they are warm, dry and relatively light and provide ample ankle support. If you're hunting in areas where the water is deeper or climbing in and out of rafts all day, you may want to consider hip waders like the LaCrosse Big Chief. MSRP: $200 (AeroHead Sport boots), $170 (Big Chief hip waders); lacrossefootwear.com.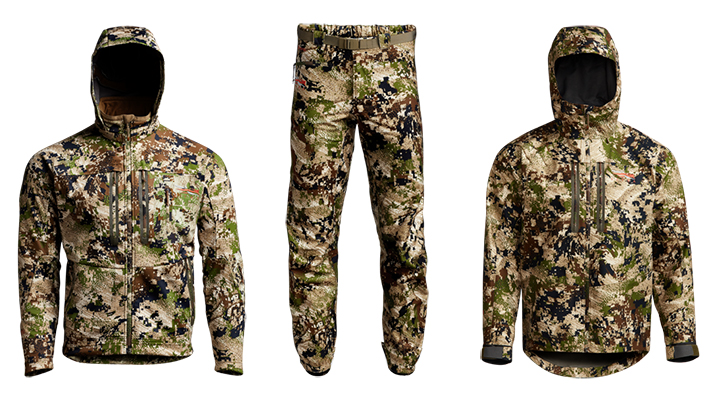 Clothing: Rain gear is an absolute in Alaska, but don't buy cheap, poorly constructed rain suits; they simply won't hold up. Sitka's Jetstream and Stormfront jackets and Thunderhead pants proved to be perfect, and while they aren't the cheapest rain gear, they kept me warm, dry and comfortable. You don't need a lot of clothes in the Arctic, but you need good clothes. MSRP: $349 (Jetstream jacket); $599 (Stormfront jacket), $299 (Thunderhead pant); sitkagear.com.