by
posted on March 21, 2019
Support NRA American Hunter
DONATE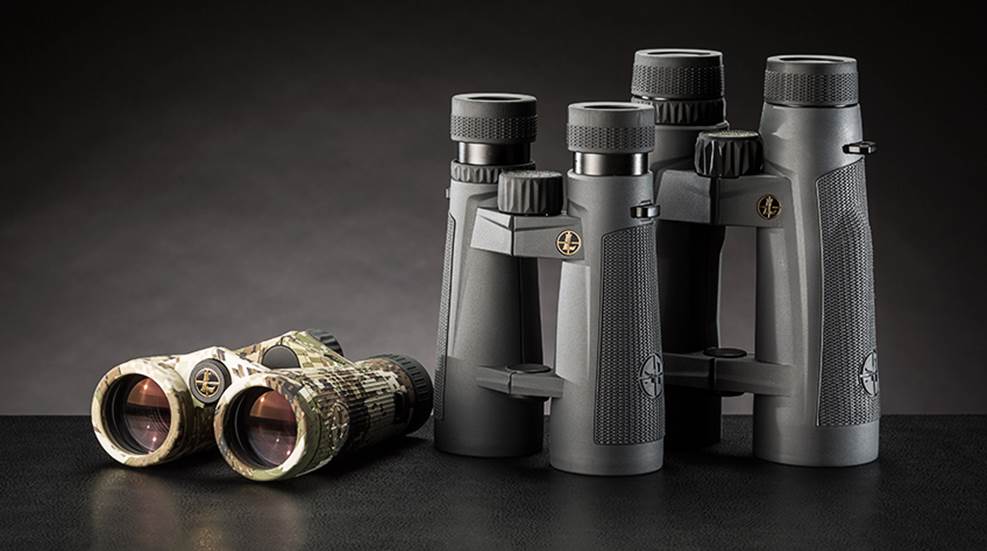 Since 1947, Leupold has been building a reputation with the American hunter that is second to none. The company has garnered so much recognition for its riflescopes that I feel safe in my assertion that 99 percent of our kind know the name. When I recommend a Leupold riflescope, be it a VX-Freedom to a new shooter or a VX-6 HD to a Western deadeye, my input is oftentimes only a confirmation of what they already know: Leupold makes some of the best riflescopes available.
A few years ago, Leupold observation product line manager Zach Bird began a mission to produce a line of binoculars and spotting scopes that matched the performance of the company's top-end riflescopes. With the knowledge and technology behind the VX-6 HD riflescopes already in its back pocket, Leupold had what it needed to produce a binocular that could proudly sit side-by-side with its top riflescopes as well as binos from competing European manufacturers. The new BX-5 Santiam HD is that binocular.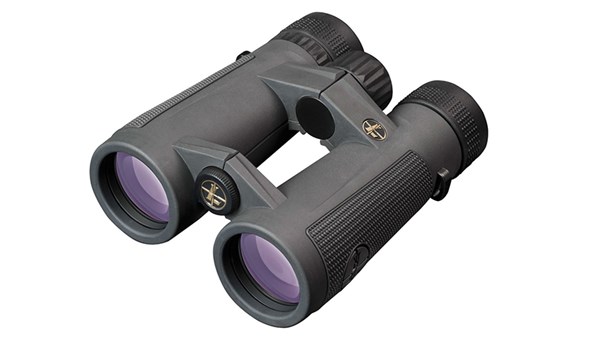 The BX-5 Santiam HD line began with the introduction of a massive 15x56mm and now consists of five models including the 8x42mm, 10x42mm, 10x50mm and 12x50mm. It is a true contender with all features you'd expect in a top-end binocular. Having spent time behind the BX-1 McKenzie and BX-3 Mojave Pro Guide HD, and now having recently put the 12x50mm BX-5 Santiam HD through the ringer on a New Mexico elk hunt, I can say the BX-5 Santiam HD is hands-down the best binocular line that Leupold has ever produced.
Weighing in at a hair over 32 ounces, the BX-5 12x50mm binocular is nearly 3 ounces lighter than the competing top-end Euro glass I compared it to, and the open-bridge design results in slim barrels that fit the hand nicely. As for ruggedness, the BX-5 is 100 percent waterproof and fogproof, built on a glass-reinforced polycarbonate and aluminum body, and backed with a lifetime guarantee. The twin barrels are coated in soft rubber armor with aggressive gripping surfaces on either side. To combat debris from scratching the glass, the external lens surfaces of the BX-5 Santiam line have been treated with DiamondCoat 2, Leupold's best abrasion-resistant treatment, which also enhances light transmission. A hydrophobic Guard-Ion coating sheds water and dirt. My unit took a beating through brush, was brought to eye during rain and even a temperature-dropping mid-morning snow squall, and never showed weakness.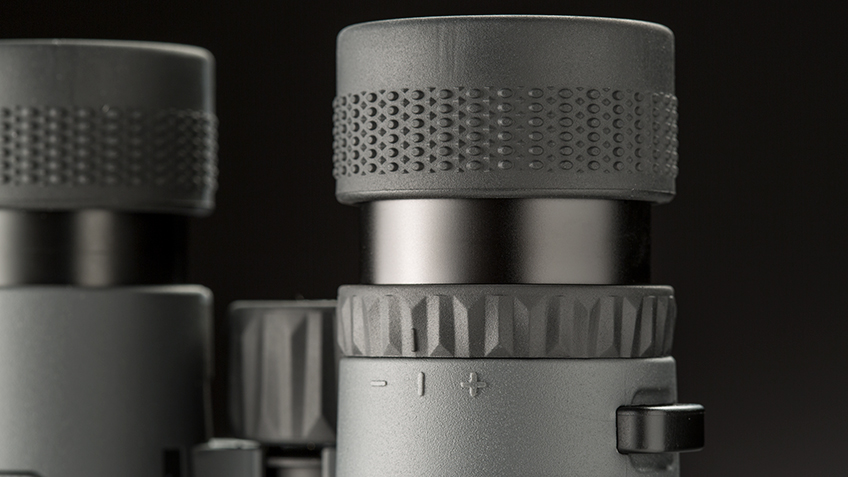 The adjustment controls of the BX-5 line are straight-forward. The focus knob is within easy reach and rolls smoothly with enough purchase to manipulate with gloved hands. The diopter adjustment is stiff, just like it should be, to lock in your necessary setting. The twist-up eye cups could be a bit softer, but I appreciate that they turn with audible and tactile clicks through their three positions. A threaded tripod mount, hidden behind the face of the forward hinge (rear hinge of the 15x56mm), allows users to sit comfortably behind steady glass.
One complaint I have is the barrel hinge was a bit looser than I would have liked, necessitating re-adjustment to achieve proper interpupillary distance after hiking around with the binocular thumping off my chest. It seems simple for Leupold to fix—tighten the hinge a bit—and the company is already on it.
To hit the mark on optical clarity and low-light transmission, Leupold utilized the high-quality components already found in the VX-6 HD riflescope line for the inner workings of the BX-5 Santiam HD. A fully multi-coated lens system consisting of extra-low dispersion objective lenses paired with coated ocular lenses provide vibrant color and HD clarity. Leupold's Twilight Max HD Light Management System maximizes the strengths of each individual piece of glass and allowed me to see animals that would have otherwise been invisible during the crucial 30 minutes before daylight and 30 minutes after sunset. The BX-5 has generous eye relief and an eye-box that's as forgiving as any I've ever experienced with a bino. BAK-4 roof prisms are phase-coated and produced an edge-to-edge clarity that allowed me to glass every inch of the New Mexico mountainside in my field of view.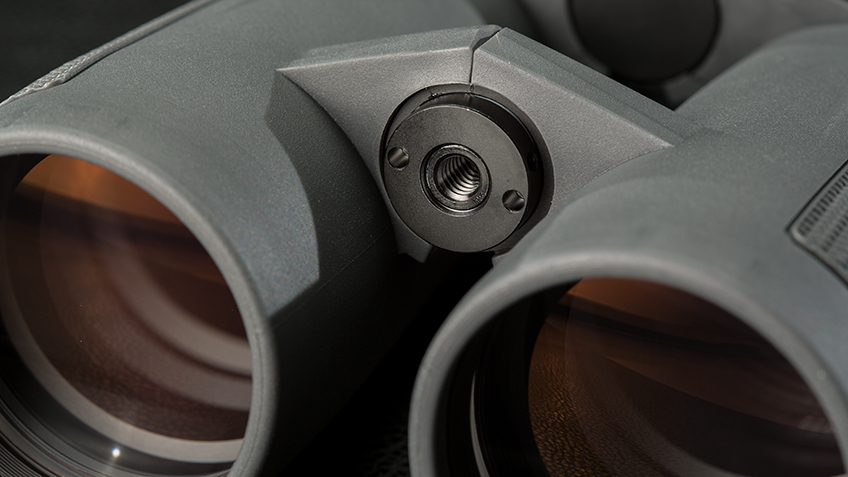 While at first it took a bit of help to put these Eastern eyes on elk, the clarity, light and color transmission, and overall performance of the BX-5 Santiam HD soon had me picking out cows and bulls from the landscape. Eye strain is kryptonite to hunters, and I glassed for hours on end, day after day, without strain. That's the calling card of a quality, high-end optic.
By combining the best coatings, best lenses, top-quality non-optical components and precise manufacturing tolerances found in its flagship riflescopes, Leupold has produced a binocular line that achieves the performance of high-end European glass—and it does so at nearly half the cost. It's time to trust Leupold for more than just riflescopes.
Technical Specifications
• Type: roof-prism binocular
• Magnification: 8X, 10X, 12X (tested), 15X
• Objective Lens Diameter: 42mm, 50mm (tested), 56mm
• Focusing Range: 11.4′–infinity
• Eye Relief: 16.6mm
• Exit Pupil: 5.2mm
• Field of View @ 1,000 Yds: 272′
• Coatings: fully multi-coated lenses w/Twilight Max HD Light Management System, DiamondCoat 2, Guard-Ion; dielectric, phase-corrected prisms
• Construction: polycarbonate/aluminum chassis w/rubber armor, Advanced HD Lens System, tripod adapter mount; nitrogen-filled; waterproof, fogproof
• Dimensions: height 6.8″; width 5″; weight 32.1 ozs.
• Accessories: lens covers, lens cloth, shoulder strap, case
• MSRP: $1,754.99; leupold.com