by
posted on February 17, 2018
Support NRA American Hunter
DONATE
Editor's Note: Contributor Shawn Skipper recently had the chance to put the following gear to use on a winter turkey hunt in Kansas. You can catch up on that story here.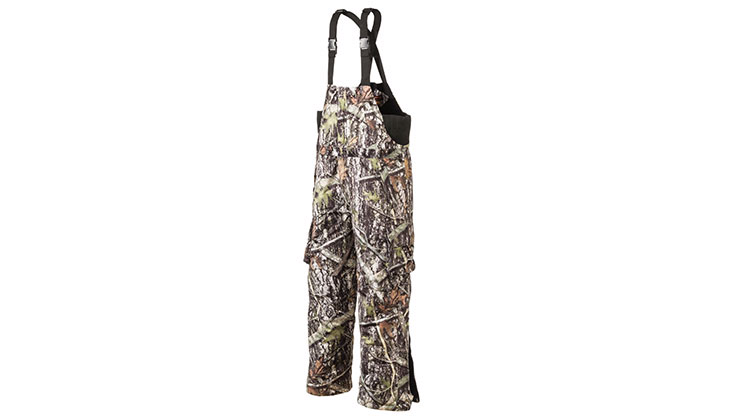 TrueTimber TrueSuede Insulated Bibs
Chasing gobblers in January will make you dress more like a late-season
waterfowler than a turkey hunter. Temperatures were often in the teens when we first went afield each morning in Kansas, and only crept above freezing during the warmest parts of the day. To compensate, I donned the TrueTimber TrueSuede Insulated Bibs. The bibs are 100 percent polyester, and thus rather lightweight, but also sport a hearty and windproof design, which certainly came in handy in sub-freezing temperatures.
They sport multiple chest, hip and cargo pockets, providing no shortage of on-body storage. The TrueTimber camo pattern uses high-resolution digital imagery to create photorealistic patterns. The company offers a full line of men's, women's and kids' hunting gear. MSRP: $149.99; truetimber.com.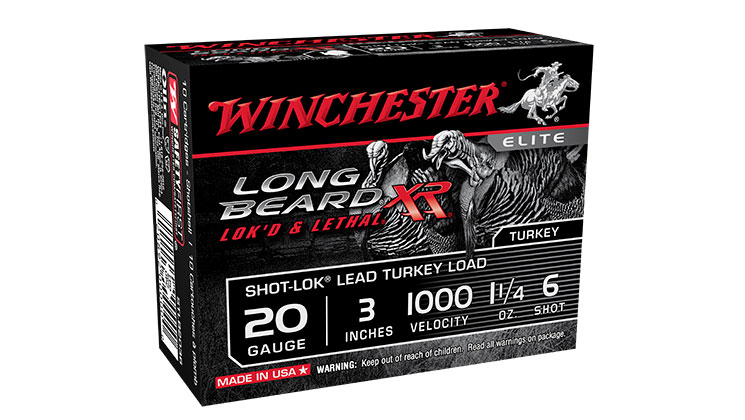 Winchester Long Beard XR
The 20-gauge version of Winchester Long Beard XR served me well—to the best of my knowledge, I became the first person to kill a turkey with it, too. There are a few skeptics out there that may roll their eyes at the idea of calling upon a 20-gauge for turkeys—but, simply put, they're wrong. The 20 is more than enough gun to tag a big ol' tom, and not just for youngsters or recoil-shy hunters. Are you going to get the purported 60-yard range of the 12-gauge, 31/2-inch magnum Long Beard offerings? No, not quite. But how many turkeys really require a 60-yard shot? The 20-gauge Long Beard load is more than capable of killing a bird at 40-plus yards. I killed my gobbler at 30 and he dropped like a stone.
Like the 12-gauge Long Beard line, the 20-gauge features Winchester's Shot-Lok technology. Shot-Lok's key component is a liquid resin Winchester injects into the payload of its Shot-Lok shells. It dries hard, but is brittle enough to fracture and serve as a micro-buffer upon ignition. What the resin ultimately does is eliminate air space between the lead pellets. As such, they don't smash into one another and deform as the powder ignites, preserving integrity and largely eliminating fliers. It also does wonders for preserving tight patterns at longer ranges. Note that Shot-Lok earned a Golden Bullseye Award as American Hunter's 2016 Ammunition Product of the Year. MSRP: $20.99; winchester.com.

TriStar Arms Viper G2
A 20-gauge shell calls for a 20-gauge shotgun: I relied on the TriStar Arms Viper G2. The gas-operated semi-auto includes an E-Z Load magazine cut-off, a fiber-optic front sight, a chrome-lined chamber and barrel, and a bevy of other perks you don't often see on a scattergun with a shelf price south of $600. The Realtree Advantage Timber camo pattern put it right at home in the turkey woods, and the reduced weight of a 20-gauge was a nice perk, given the run-and-gun nature of turkey hunting. MSRP: $609; tristararms.com.