Support NRA American Hunter
DONATE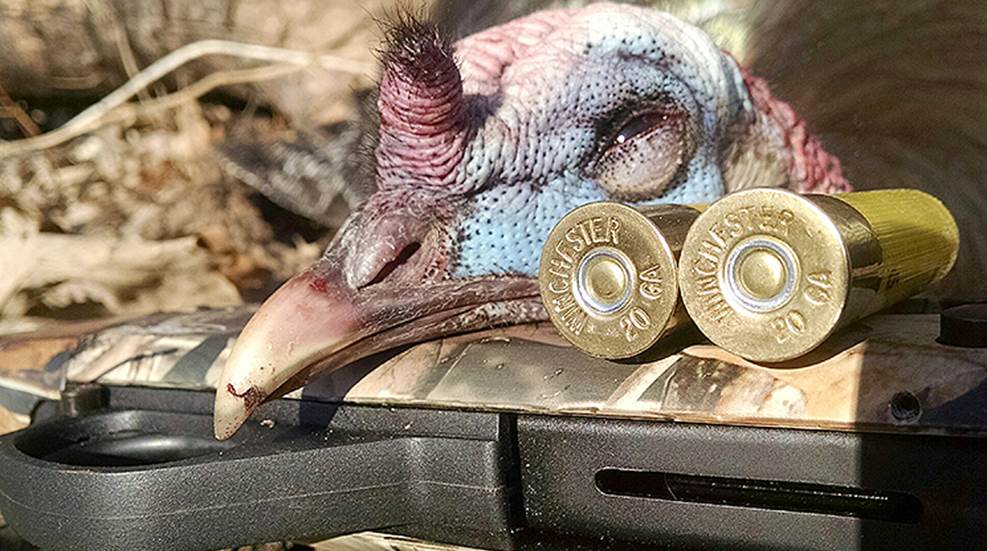 When the folks at Winchester rolled out their award-winning Long Beard XR turkey load a few years back, one of the first questions they go was "Where's the 20-gauge?" But the Shot-Lok technology was first lent to the Rooster XR line, and then to the Varmint X shotshell, leaving 20-gauge turkey hunters disappointed.
That was rectified in the days leading up to SHOT Show 2017, when Winchester officially announced that 20-gauge Long Beard XR offerings were on the way. I knew it was coming—American Hunter had received production samples in early December—but I didn't expect that we'd get a chance to really put the new shells to the test until spring rolled around. Then I was invited on a "winter" turkey hunt in Kansas, alongside Rob Keck, Director of Conservation for Bass Pro Shops. Given the opportunity, I couldn't resist taking the 20-gauge Long Beard afield.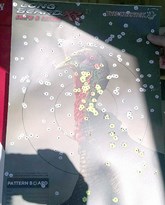 There are a few skeptics out there that may roll their eyes at the idea of calling upon a 20-gauge for turkeys—but, simply put, they're wrong. The 20 is more than enough gun to tag a big ol' tom, and not just for youngsters or recoil-shy hunters. Are you going to get the purported 60-yard range of the 12-gauge, 3½-inch magnum Long Beard offerings? No, not quite—but how many turkeys really require a 60-yard shot? Even then, the 20-gauge Long Beard is more than capable of killing a bird at 40-plus yards. The entire American Hunter team tested the 20-gauge Long Beard at SHOT Show 2017's Industry Day at the Range, where Winchester was inviting guests to pattern the load at 40 yards. Every target had hits throughout the vitals—see the photo embedded here. I conducted further patterning using a Long Beard-specific choke tube from Carlson's and put even more of the 1¼-ounce No. 6 shot into dead-turkey territory. Point being, a 20 will do the trick. Especially if it's Long Beard XR.
How the shell works is a familiar story. The shells feature Winchester's Shot-Lok technology. The Shot-Lok system's key component is a liquid resin that Winchester injects into the payload of its Shot-Lok shells. It dries hard, but is brittle enough to fracture and serve as a micro-buffer upon ignition. What the resin ultimately does is eliminate air space between the lead pellets. As such, they don't smash into one another and deform as the powder ignites, preserving integrity and largely eliminating fliers. It also does wonders for preserving tight patterns at longer ranges. A concept that turkey hunters have fallen in love with. There's a reason that nearly all of the National Wild Turkey Federation's Still Target records belong to the original 12-gauge Long Beard XR.
The 20-gauge, meanwhile, drops turkeys just fine. My long beard came in hot with a group of 12-15 gobblers, ready to rough up the fans we'd set up in our decoys. I had to wait a bit for an opportune shot, for fear of accidentally killing more than one bird. Eventually, though, a 3-year-old tom got far enough from the pack to give me a look. I dropped him stone dead at 30 yards, without issue. Can't argue with that. I checked with the folks at Winchester and, near as anyone can tell, I was the first hunter to kill a bird with the 20-gauge Long Beard. Rob Keck followed suit a few days later.
In short, Winchester's 20-gauge Long Beard does the trick. The turkey hunters out there that had already crossed over to the 20 have been clamoring for it for years, and it's finally arrived. Put it to good use this spring, folks. I've already started.