Support NRA American Hunter
DONATE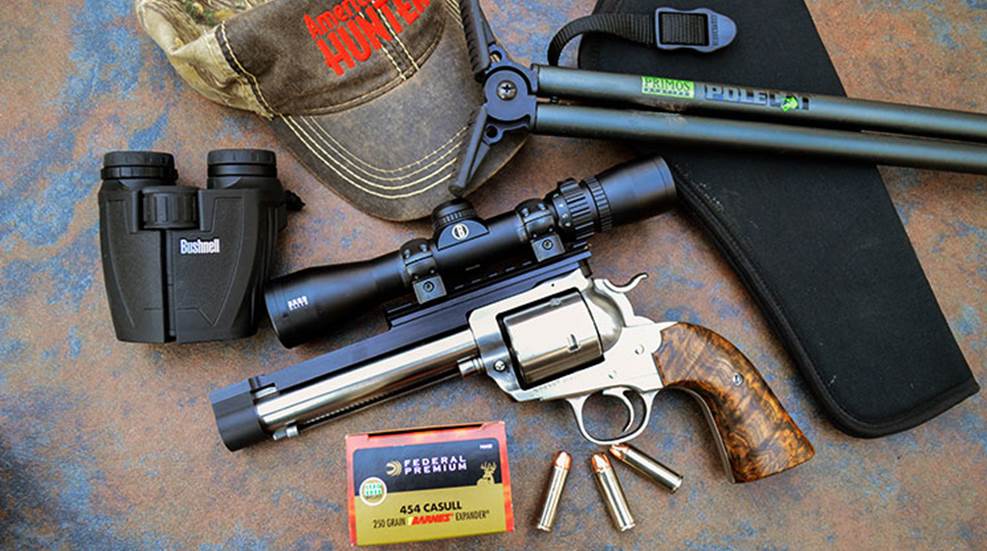 Editor's Note: Contributor Max Prasac recently had the chance to put the following gear to use on a mountain lion hunt in Utah. You can catch up on that story here.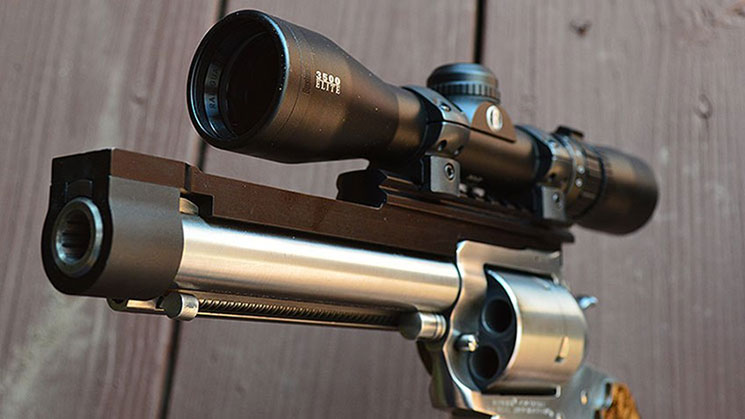 Ruger Super Blackhawk
I had never hunted any of the world's big cats, but I learned they are very susceptible to high-velocity expanding bullets. For me, an obvious choice for the task was "Lucy," my Ruger Super Blackhawk in .454 Casull. This revolver is somewhat loose from being abused testing thousands of rounds of full-tilt .454 Casull rounds off the bench. She's never missed a beat or broken stride, but she rattles a bit when I shake her. Hence Lucy. Despite being a bit worn, keep in mind Lucy is one of the most reliably accurate revolvers I have ever had the pleasure of laying my sore hands upon. Lucy flat-out shoots in no uncertain terms. On Lucy I fitted custom Turkish walnut grips by Rowen Custom. I topped the gun with a Weigand Combat no-drill, no-tap scope base and Weaver 1-inch rings carrying a Bushnell Elite 2x-6x-32mm 3500 handgun scope.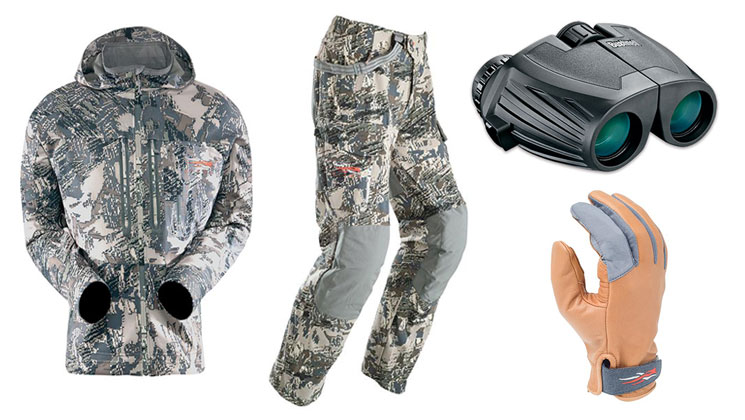 Sitka, Bushnell, Primos Gear
Gear is particularly important when the terrain, weather and method of hunting involve more than sitting in a treestand. I wore clothing by Sitka Gear: a lightweight yet warm Jetstream jacket up top and Timberline pants down below. I also used a pair of tough Gunner Windstopper gloves made from supple goatskin leather, and I carried a daypack by Sitka stuffed with a heavy cold-weather Incinerator jacket for "just in case." I carried bipod shooting sticks by Primos, and a compact Bushnell Legend Ultra HD 10x26 binocular on a chest harness also by Bushnell. The harness/binocular combination made the bino always accessible and never intrusive.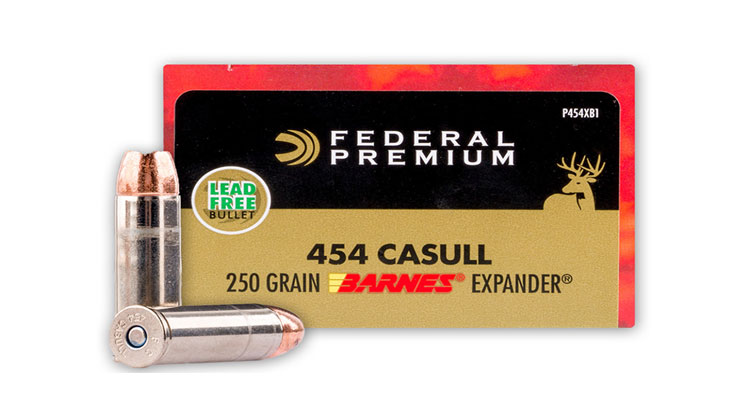 Federal Premium Barnes XPB Ammo
I settled on the perfect lion ammo in .454 Casull, the devastating 250-grain Barnes XPB bullet in an accurate Federal Premium load traveling a factory-touted 1530 fps. This load was able to consistently deliver half-inch five-shot groups at 25 yards, and groups just under an inch at 50—as long as I did my part. All of this goodness was tucked away in a Blackhawk nylon shoulder holster.