by
posted on March 8, 2021
Support NRA American Hunter
DONATE
Editor's Note: Managing Editor Rose Bier put the following gear to use on a recent Kansas whitetail hunt. You can catch up on that story here. 


Mossberg Patriot Predator Cerakote/Strata Camo
Mossberg's Patriot series of rifles has gained a reputation for accuracy, reliability and affordability among American hunters. I used one of the latest additions to the lineup on my Kansas whitetail hunt, the Patriot Predator Cerakote/Strata Camo, chambered in .308 Win. and weighing just 6.5 pounds. The rifle boasts several upgrades from standard Predator rifles. Its synthetic stock is covered in TrueTimber Strata camo, which pairs well with the Patriot Brown Cerakote finish that protects the barrel, oversized bolt handle and receiver from corrosion and wear. The 22-inch free-floated, fluted barrel is fitted with a ⅝x24-inch threaded muzzle. A Picatinny rail sits atop the action for quick and easy mounting of optics. In addition to .308 Win., this particular Patriot Predator rifle is currently available in .243 Win., 6.5 Creedmoor, .22-250 Rem. and 6.5 PRC. MSRP: $574; mossberg.com.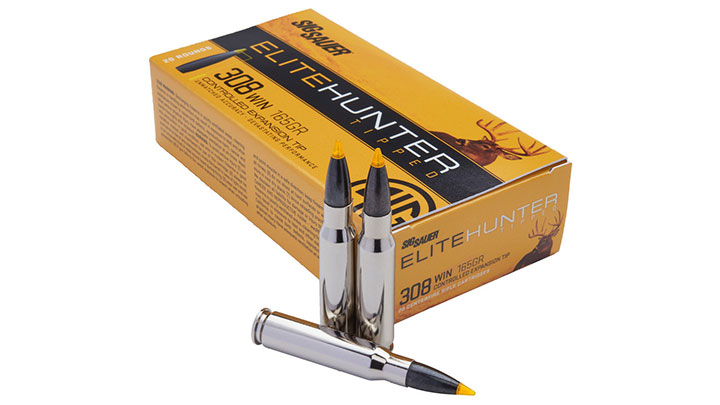 SIG Sauer Elite Hunter Tipped Ammo
The 165-grain SIG Sauer Elite Hunter Tipped ammo I fired from the Mossberg performed superbly. The bullet's concentric, blackened jacket delivers reliable expansion, while its yellow tip and boattail design increase ballistic coefficient, improve terminal performance and aid in consistent, reliable chambering. The buck was slightly quartered away at 200 yards when I shot, and it dropped in less than 10 yards. The bullet entered through the rib cage, penetrated the heart and lungs, and came to rest on the off-side shoulder. It expanded perfectly, more than doubling in diameter to .75 inch. MSRP: $45.99 per 20-rnd. box; sigsauer.com.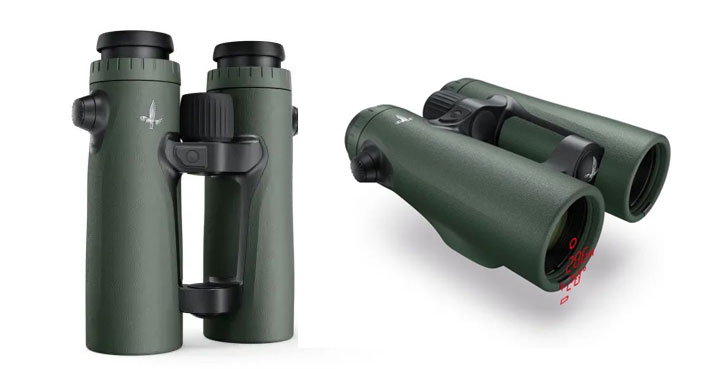 Swarovski Optics
My rifle was topped with Swarovski's Z5i 5x-25x-52mm P riflescope, an illuminated-reticle version of the company's popular Z5 1-inch main tube riflescopes introduced in 2009. The illuminated reticle makes a world of difference in those critical low-light situations at the beginning or end of a day. The scope weighs just 17.5 ounces and boasts 90 percent light transmission, lateral parallax correction for a faultless, clear image at higher magnification ranges and an optional ballistic turret.

The EL Range 10x42 binocular I used displayed a crystal-clear image; its easily adjustable focus wheel made focusing on deer and discerning their size, even as they were emerging from the shadows of a woodline, a simple task. The convenience of its built-in rangefinder, which delivers one-touch readings, and ballistic-reference and inclinometer functions to 1,500 yards, eliminates the need to carry a separate device—or to look for one when time matters most. MSRP: $1,888 (Z5i riflescope), $4,032 (EL Range 10x42 binocular); swarovskioptik.com.
---
Tall Tine Outfitters
To book a Kansas whitetail hunt, contact Ted Jaycox of Tall Tine Outfitters. (352) 895-6736; talltine.com.