Support NRA American Hunter
DONATE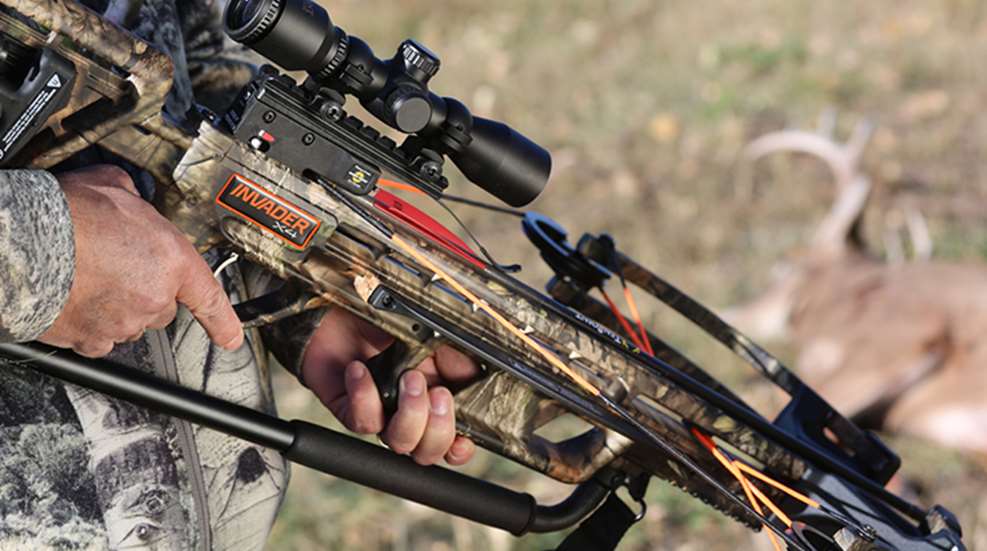 Wicked Ridge Crossbows has introduced its new Invader X4 for 2018, which has been designed 1.25 inches shorter, a half-pound lighter, 4 inches narrower and 30 fps faster than its predecessor—and is still built in the United States.
The narrow bow design is just 15 inches wide and fires an arrow at 360 fps. It measures 36.5 inches in length, and weighs just 6.3 pounds. The aluminum riser, laminated limbs, and specialized cams, strings and cables, keep the bow easy to maneuver and use in tight conditions.
The unique molded stock is lightweight and durable, comes pre-installed with the ACUdraw or ACUdraw 50 cocking device and includes an integrated crank handle compartment. A Picatinny rail allows users to mount additional accessories. A dry-fire-inhibitor and crisp 3 ½-pound trigger round out the new crossbow package.
The Invader X4 is double-dip fluid imaged in Mossy Oak's Break-Up Country camo pattern. The new Invader X4 has an MSRP of $559.99 with ACUdraw 50 and $659.99 with ACUdraw.
For more information, go to wickedridgecrossbows.com.