Support NRA American Hunter
DONATE
Excalibur Crossbow was at the 2018 SHOT Show Media Day at the Range showing off its newest horizontal bows, and its new Assassin crossbow is the fastest shooting recurved-limb bow available.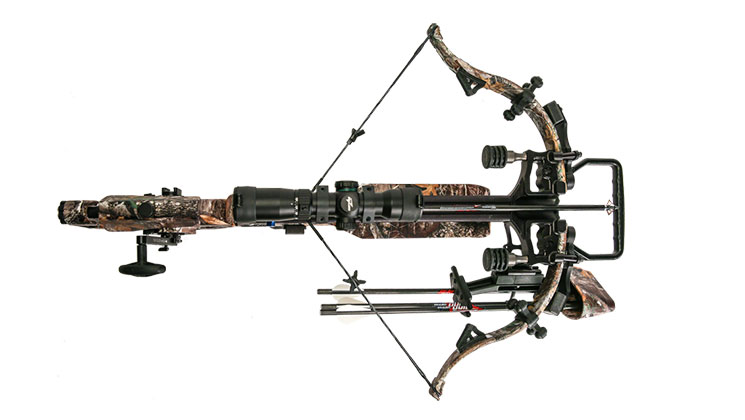 With no cams or cables, there are no tuning issues. The bow is 21 inches when cocked, weighs in at 7.7 pounds, has a 285-pound draw weight and a built-in crank to cock the bow. The Assassin shoots and impressive 360 fps, transferring over 100 ft.-lbs of kinetic energy to your arrow and broadhead. With an adjustable stock, the bow is fast, simple and reliable, making this bow a ground-breaker on the recurve side of the industry. MSRP: $1,699.
For more information, go to excaliburcrossbow.com.