by
posted on September 17, 2018
Support NRA American Hunter
DONATE
There was a time not so long ago when I resisted using trail cameras. I thought the round-the-clock surveillance technology simply gave the hunter an unfair advantage over big bucks—and I'm still not sure that I'm wrong in this. Nevertheless, I've succumbed to the allure of trail cams, mainly because they make scouting easier for busy lives, and because they're so much fun. Even so, regular trail cams pose their own problems for hunters.
First, checking a bunch of cams takes time in itself. Secondly, routinely checking cams saturates that spot—presumably one where you expect to see deer—with your human stench. Big bucks don't like human stench. And third, if you choose cell-service based trail cams that eliminate the first two problems, each cam requires its own service plan and therefore can be extremely expensive.
Cuddeback hopes to remedy all these problems with its revolutionary CuddeLink trail cam system, wherein up to 15 CuddeLink cams per "Home" unit can be placed across your property to form a wireless daisy chain. All images taken by each cam are automatically sent to a designated "Home" unit, so you only have to check that unit. To check the "Home" unit, you simply pull out its SD card via wireless or wired link to your nearby PR, or remotely via email with the addition of a CuddeLink Powerhouse Cell unit (and cell service package.) Most importantly, that cell service package only requires one account (and bill) to email you pictures from all 15 cams, and not one per trail cam. This saves hunters a ton of cash!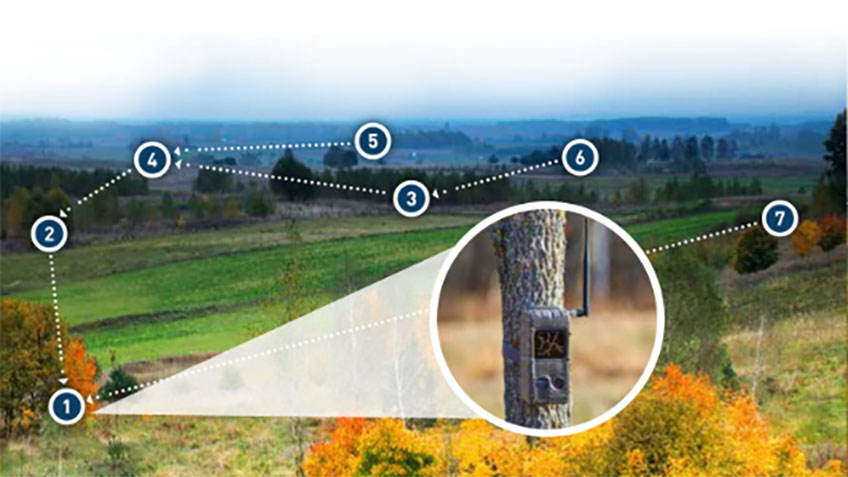 For most hunters, the concept of checking one camera to see all the deer across a property—without tromping through the woods or paying cell service fees—is a huge breakthrough. Cuddeback claims that its CuddeLink cameras range from ¼ mile to 1 mile per link, depending on the terrain, so you can cover several miles with multiple cams.
I recently tested the system by way of four CuddeLink cameras, and here's what I found. First, the concept is genius. I live in the country where I also hunt, so I place my home unit on the balcony of my house. Occasionally it would capture photos of deer and animals walking near my house at night, but mainly it served as the "Home" hub for the three other cameras in a daisy chain. This means that when I pull the card on the "Home" camera and place it into my computer, four folders show up—one for each camera—with images from each within, so I never have to physically check the other three cameras. If I added several more cameras to the chain, I could monitor my entire property by checking just one SD card.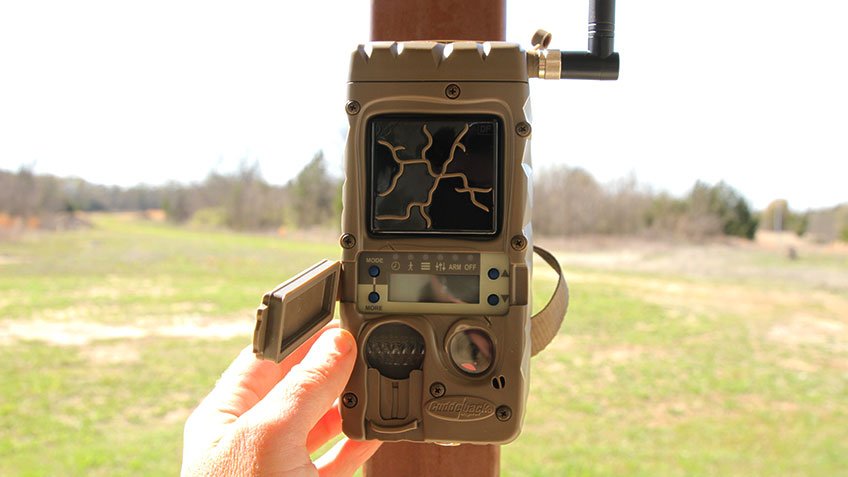 If I didn't live on the property, I could either have all of the images from the "Home" camera sent to me via a cell service package, or I could drive to the property and only check the main, easy-to-access "Home" camera. Either way, I'd save a ton of time while eliminating my scent from my best hunting spots. The CuddeLink system works as intended and they are worth their cost, which are in line with other premium trail cams.
After using the CuddeLink system, I can say that the trail cams themselves are great units that take clear (up to 20 MP) photos, even at night. They have super-fast trigger speeds, and include all the features hunters have come to expect of top-end trail cams. Because they must transmit and receive data, however, they do use more battery power than most newer trail cams; the "Home" units use 4 D Cell batteries, while the small "repeater" units use 9 AA batteries. This is just a fact of life, but Cuddeback is set to offer a solar panel soon.
I really liked Cuddeback's two-piece mounting system that comes with each cam; once the strap and bracket is placed around a tree, the cameras can be placed and removed just by sliding them on and off.
In the real world, two dislikes of the system surfaced. First, they're not the simplest cams to set up for use. Surely, if one simply reads and understands the lengthy directions, most literate hunters can figure them out, but the buttons are not all that intuitive, and even after setting them up initially, it's easy to forget the sequence. I wish Cuddeback would have realized that most hunters are hunters—not computer nerds—and therefore devised a simpler interface/set-up system with perhaps with simple "back," "enter" and "next" buttons or even toggles.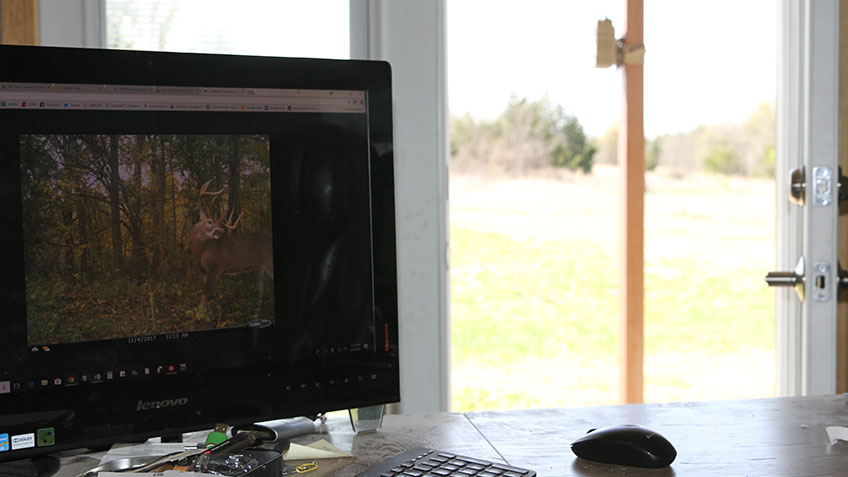 Secondly, Cuddeback claims that the cameras can communicate with each other to transmit data for up to 1 mile in open country and ¼ to ½ mile in heavily forested areas. In my experience on my land that is heavily forested, I could expect no more range than ¼ mile, and sometimes less.
Still though, the CuddeLink system represents an amazing breakthrough and I really enjoy my system. The best part is that I can always expand it by adding more cams to the daisy chain as I get the cash to buy more. I'm now fully in the trail cam game, and I enjoy looking at deer. Cuddeback's new system has only enhanced the fun.
For more information, go to cuddeback.com.