by
posted on November 30, 2012
Support NRA American Hunter
DONATE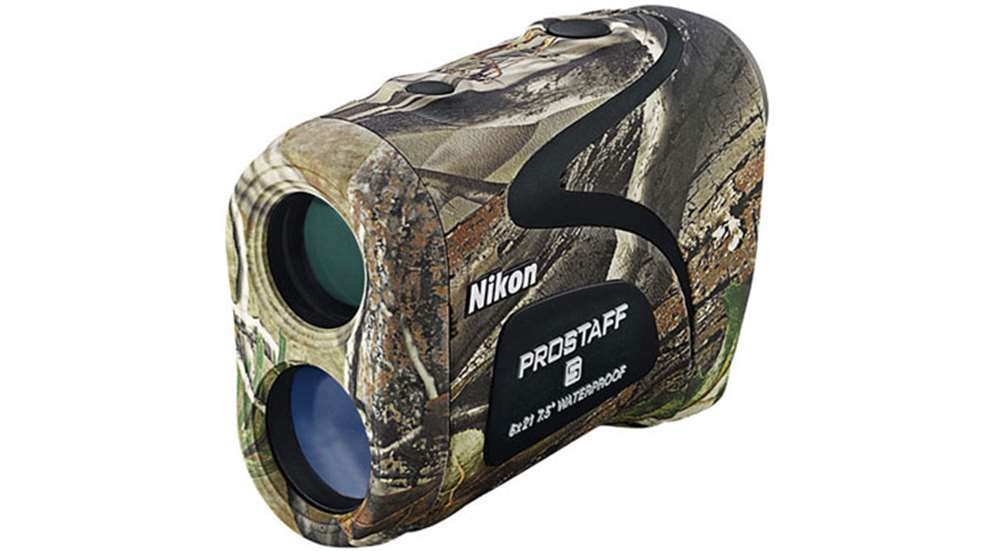 Whether you're just getting ready to hit the woods or looking to change your luck, these deer hunting accessories might just do the trick this season.
Gallery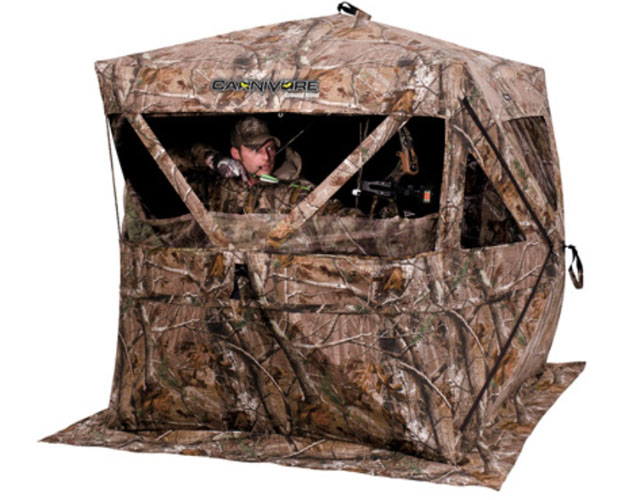 Ameristep Carnivore Blind
Not every setup lends itself to a treestand and for those hunts, a quality, easy-to-set-up ground blind is critical. The Ameristep Carnivore sets up in seconds with its ingenious Spider Hub frame. The durable poly-cotton outer shell is quiet, has low sheen and also helps control scent. Dual magnet window closures allow silent opening and closing, while a ground skirt aids scent containment. The Carnivore boasts a 74-inch width and 66-inch height for enough comfort for two hunters or ample room to draw a bow. Six windows allow for 180-degree viewing. MSRP: $300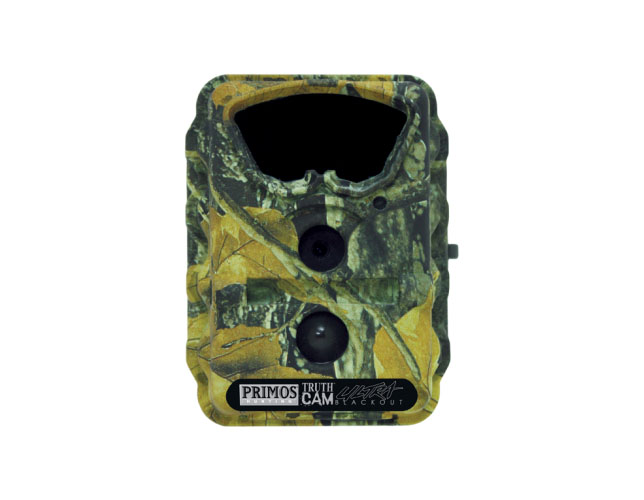 Primos Truth Cam Ultra Blackout
Today's hunter can get the ultimate edge on stand placement and deer presence using a trail cam era and Primos has made a series of cameras that work great, are affordable and, above all, are simple to use. The Truth Cam Ultra Blackout doesn't flash or glow when shooting night photos, yet still provides clear images regardless of the time of day. It boasts a 50-foot night range, a one-second trigger speed, silent operation, and it shoots video as well as triggered and time-lapse photos. It operates on just eight AA batteries. MSRP: $200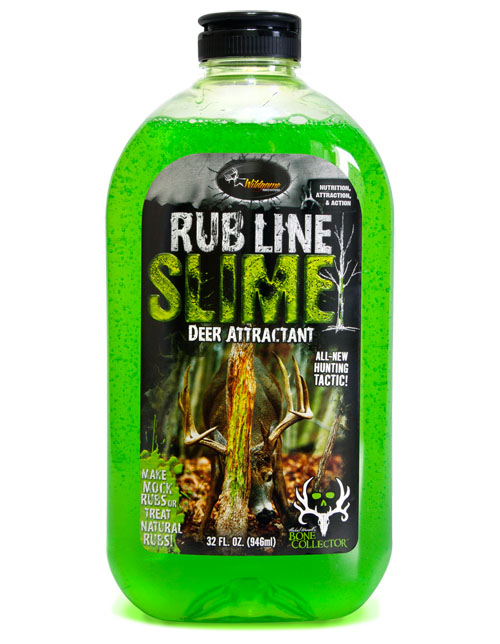 Wildgame Innovations Rub Line Slime
Wildgame Innovations' Bone Collector Rub Line Slime takes a new approach to attractant scents by packing a lethal mixture of deer scent into a gooey mixture that can be smeared on trees to create your own virtual rub line right to your stand. The slime sticks to trees and slowly slides down for lasting attraction. MSRP: $11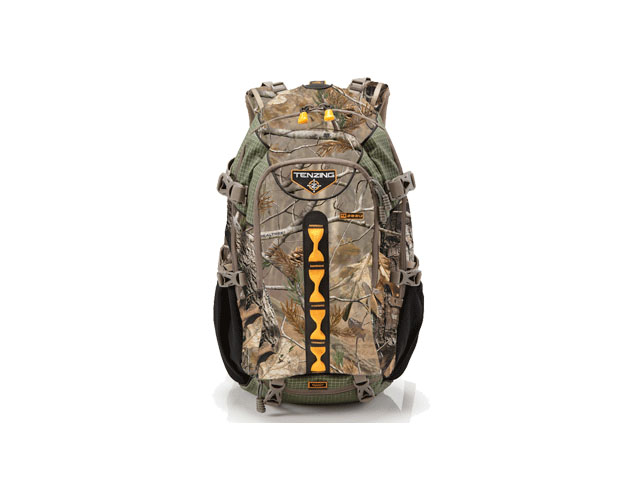 Tenzing TZ 2220 Pack
In a market category with a lot of players, Tenzing made a statement this past year by rolling out its line of incredibly designed, durable packs. Every deer hunter needs a solid daypack to keep gear organized for a day on the stand, and the TZ 2220, while pricey, should last most of your life. Panels are made from advanced strength Dyneema, one of the world's strongest, yet lightest fibers and wrap an internal frame for added support. Keep gear straight in 11 compartments and six zip pockets. A foldout raincover keeps the pack dry in downpours. MSRP: $200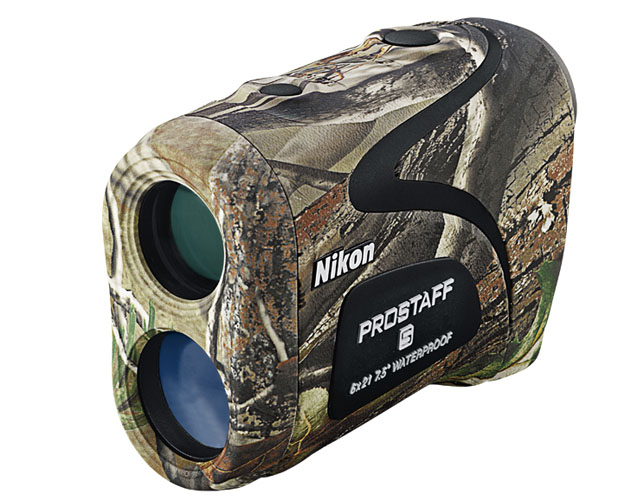 Nikon PROSTAFF 5
Whether launching an arrow between trees or shooting a rifle to the opposite ridge, knowing the precise distance to the target can be the difference between a hit or a miss. Nikon's PROSTAFF 5 is more compact than previous Nikon models and ranges out to 600 yards. The palm-sized unit features a 6x21 multi-coated optical system with a huge ocular and optimized viewfinder display. Large, clear LCD data provides easy readings in any light conditions. Available in black or camo. MSRP: $230 to $250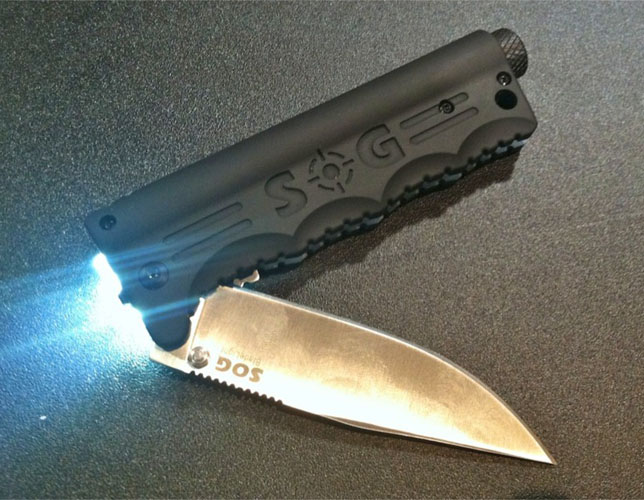 SOG BladeLight
Deer hunters often find themselves field dressing and skinning deer in low-light and even no-light conditions after the day's hunt is over and SOG's newly available BladeLight is a tool that is long overdue—a knife that has its own light. Six LEDs are molded into the durable grip handle of this folding knife for low-light use, and of course, it can still be used without the lights during the day. The BladeLight features a clip point blade, GRN handle and a liner lock for safe use.
MSRP: $85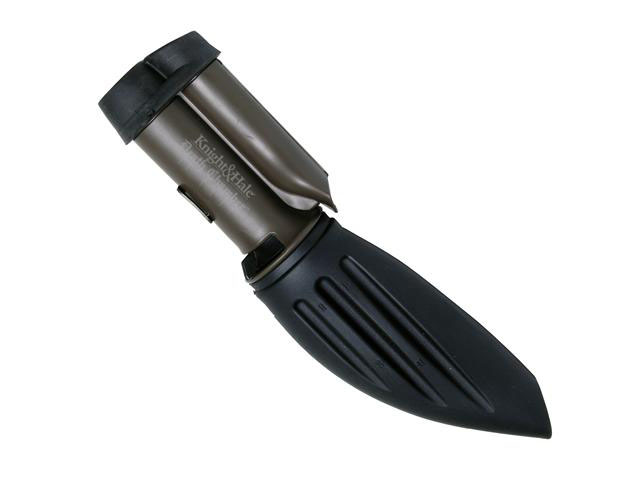 Knight & Hale Death Chamber
If nothing else, you have to love this call from Knight & Hale simply for its name. But beyond cool marketing, this variable pitch tube call allows hunters to make virtually every deer vocalization known from one device. Simply shift a lever to make deep grunts, doe bleats and fawn whines or switch to the attached chamber to make a loud snort wheeze.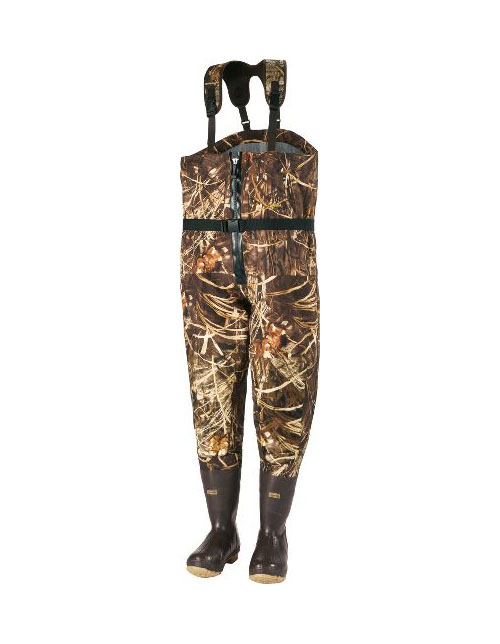 Cabela's Dry-Plus Breathable Hunting Zipper Waders
As the season wears on and big bucks retreat to the watery confines of swamps and river bottoms, deer hunters have to move to the action. Sometimes that means dressing like a duck hunter and plunging into waist deep water. For those hunts, Cabela's new Dry-Plus Breathable Hunting Zipper Waders provide 600 grams of Thinsulate for warmth, while the zippered front allows easy on and off of the protection afforded by the four-layer microdenier Dry-Plus uppers. Fleece-lined hand warmer pockets on each side of the zipper help keep hands warm.
MSRP: $250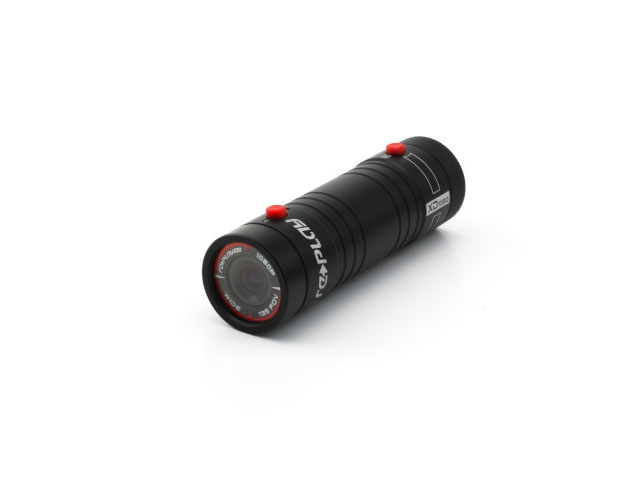 Replay XD1080 Camera
Study film of your hunts like a football player preparing for the next opponent by capturing all the action from your days afield with the Replay XC1080 Camera. Replay XD is redefining the action camera market with its water-resistant, ultra-compact design. It operates from a simple on/off switch and start/stop record button and is built for the rugged action common to the outdoors by using a hard anodized, aluminum housing to protect vital electronics. This camera records in true HD and can be attached to your firearm, bow, body or stand using a variety of customized mounts designed by the Replay XD team.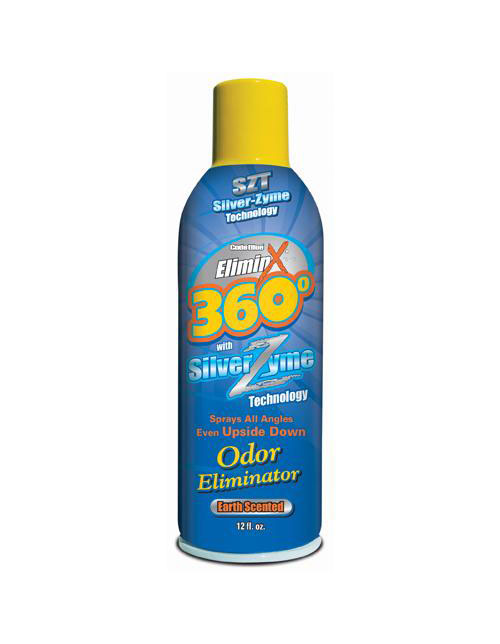 Code Blue EliminX 360 with SZT Odor Eliminator
Eliminate your human smell, or at least cover it up really, really well, with Code Blue's EliminX 360° with SZT Odor Eliminator. The Silver-Zyme combines nanosilver and enzyme technology in a lot of fancy scientific terms that basically means it smothers out odor causing bacteria to minimize your scent. The easy-spray aerosol can be applied from any angle, and it's available in no-odor and earth scent options.
MSRP: $10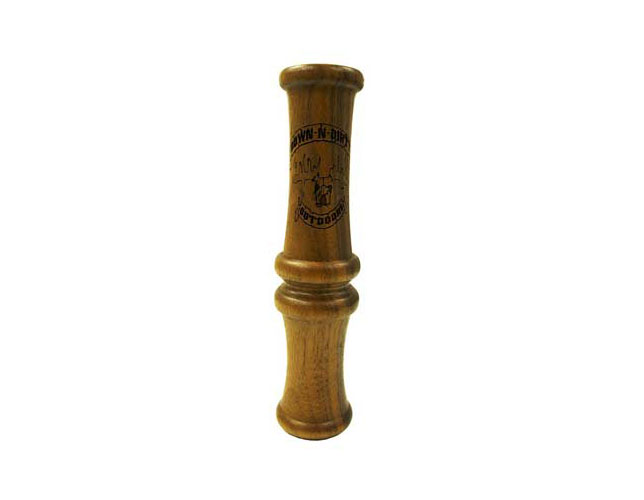 Down-N-Dirty Outdoors HawgHead Deer Grunt Call
Hunters don't generally think custom quality when thinking of a grunt tube, but Down-N-Dirty delivers with a quality and tone that is completely custom, with a production level price. The HawgHead grunt call is a solid, one-piece walnut barrel design with a reed assembly that produces deep, guttural, clicking grunts like those of a true bruiser. It also produces great soft grunts for close work.
MSRP: $27