by
posted on November 20, 2012
Support NRA American Hunter
DONATE
It's time of year once more: The holidays are upon us. With most seasons in full swing, there's not a lot of time for hunters to go shopping—so we're going to help you out. Have a fellow hunter or two on your shopping list this year? Here are 10 Christmas gifts that any hunter would be happy to unwrap in 2012.
Gallery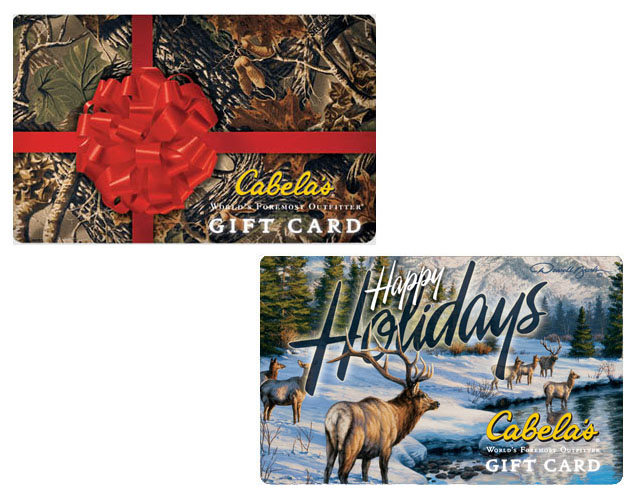 Gift Cards from Cabela's (Or Similar Stores)
Lets face facts: Some hunters are just downright impossible to shop for. Some are picky about their gear, others simply seem like they already own at least two of everything they need. So if your favorite hunter has you stumped, go with a gift card. They're a safe bet—and lets face it, your average hunter's second favorite thing to do is pick out new gear. Cabela's and similar retailers are the way to go.
MSRP: Well, that may depend on how much you like the hunter in question.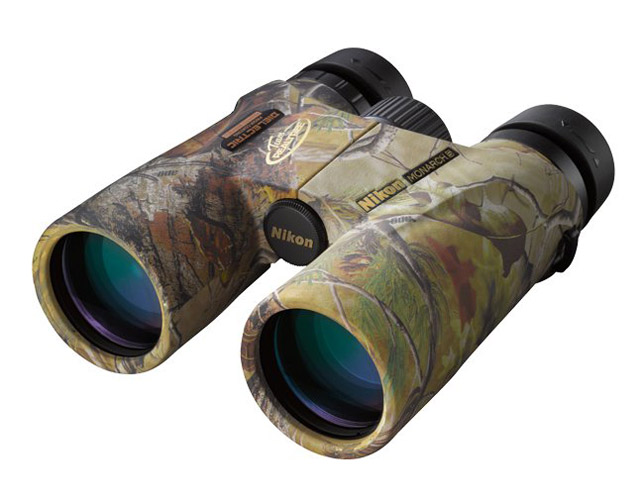 Nikon MONARCH 5 Binocular
Every hunter needs good optics, and Nikon offers a number of great options—including its new MONARCH 5, which combine bright, high-resolution optics with proven ruggedness and a lightweight design. The MONARCH 5 incorporates Nikon's exclusive Eco-Glass for all lens and prism elements, and the roof prism features dielectric high-reflective multilayer prism coatings for extreme brightness. It's available in 8x42, 10x42 and 12x42, and each model comes with a full rubber armored body that's O-ring sealed and nitrogen purged. The hunters out there should love the Realtree APG model.
MSRP: $259.99 and up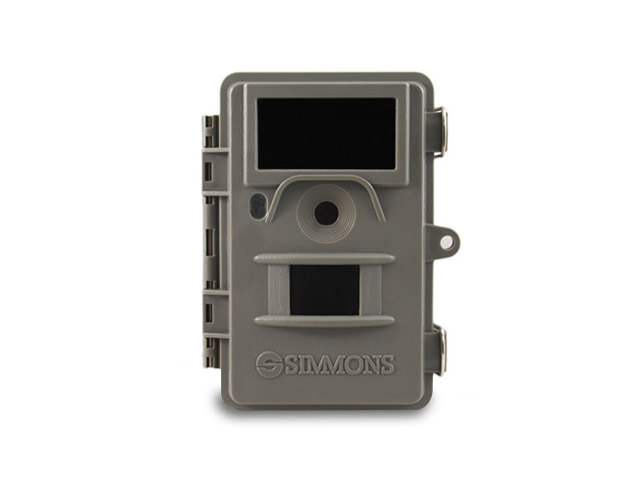 Simmons ProHunter Trail Camera
If you've got land, it's a good idea to keep an eye on its trails 24/7—and trail cameras from Simmons are a reliable and affordable way to do so. With seven months of battery life, a quick trigger speed and up to 32GB of memory, trail cameras from Simmons offer an ideal blend of dependability and value. There are three models to choose from, allowing for options for every budget.
MSRP: Varies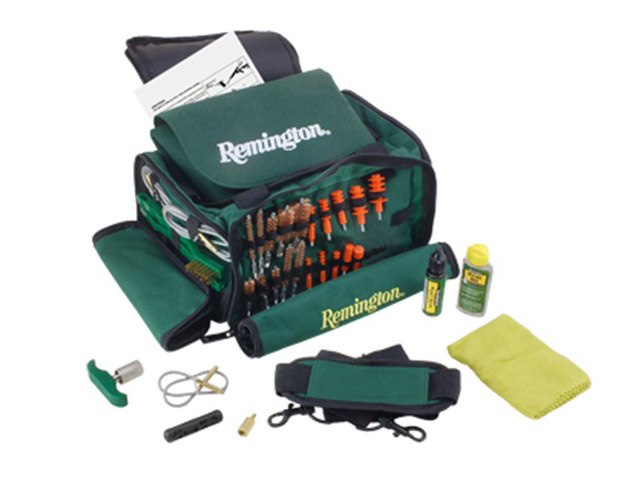 Remington Squee-G Universal Gun Cleaning System
Part of owning firearms is keeping them clean, and this kit from Remington will keep all of a hunter's bases covered. Based on the company's Rem Squeeg-E, the Remington Squee-G Universal Gun Cleaning System includes all the tools needed to clean almost any firearm, from a .22 caliber handgun to a 12-gauge shotgun. Along with Squeeg-E's (which eliminate the need for cleaning patches) in a variety of sizes, the kit includes matching bronze bore brushes, a threaded revolver adaptor, a large thread adaptor, nylon and brass hand brushes, bore cleaner, a cleaning mat and more. It's all packed in a green canvas range bag with shoulder strap.
MSRP: $79.99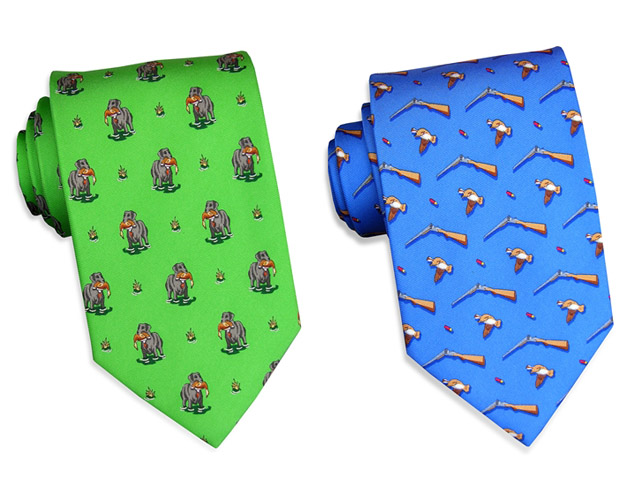 Ties from Bird Dog Bay, Inc.
First, the obligatory tie. With names such as "Sittin' Shotguns," "Clay Shoot" and "Trophy Room," it should be pretty obvious that Bird Dog Bay's designer has an appreciation for the shooting sports. The hand-printed and handmade 58"-long ties are all 100 percent 18-momme silk twill and are 31/2" to 33/4" wide at their widest. There are also designs that feature, not surprisingly, bird dogs, quail, pheasant, turkey, ducks, whitetail and African game animals as well.
MSRP: $75 (Varies)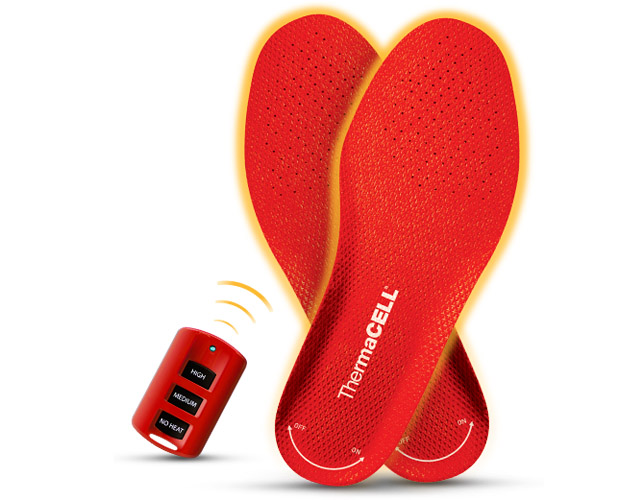 Thermacell Remote Control Heated Insoles
No one likes cold feet in the field. Hunters battle it each and every winter, and this year they'll get help from Thermacell and its new Wireless Remote Control Heated Insoles. Durable, lightweight and soft on the foot, the heated insoles are controlled using a handheld remote and have three settings (No Heat, Medium and High). They maintain a steady temperature inside a boot or shoot, keeping your feet around normal body temperature—ensuring warmth, but stopping short of making your feet sweat. The insoles are powered by rechargeable and embedded batteries, and can run continuously for up to five hours. Have a hunter that hates the cold? Here's your chance to remedy the situation.
MSRP: $129.99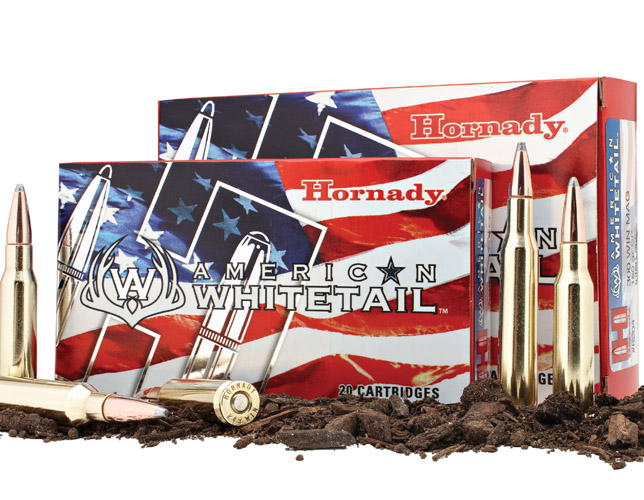 Hornady's American Whitetail Ammo
Hornady has released a perfect gift for whitetail hunters nationwide with its new American Whitetail ammunition. Loaded with Hornady InterLock bullets in weights that have been whitetail hunting favorites for decades, the American Whitetail line combines the company's ballistics know-how with some of the latest modern components from throughout the industry. American Whitetail is available in .243 Win., .25-06 Rem., .270 Win., 7mm-08 Rem., 7mm Rem. Mag., .30-30 Win., .308 Win., .30-06 Sprg. and .300 Win. Mag.
MSRP: $26.65 to $38.33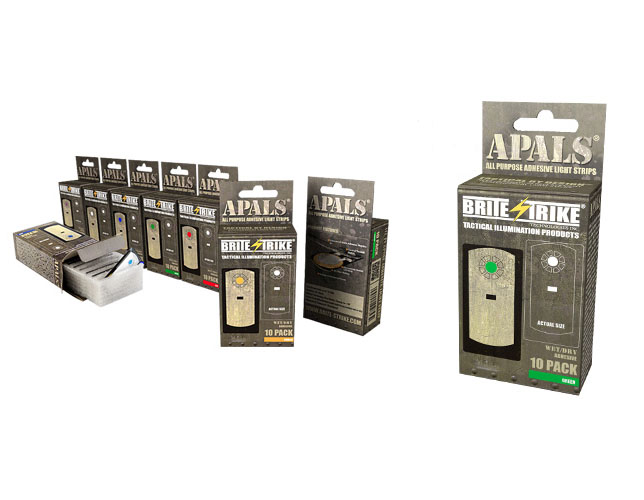 Brite-Strike APALS
These All Purpose Adhesive Light Strips from Brite-Strike are disposable LED lights that weigh less than a nickel and provide up to 35 hours of strobe or continuous light. The waterproof unit is ideal for sticking on a treestand so you can find your way in the dark, or for placing on your hat for safety.
MSRP: $44 per 10-pack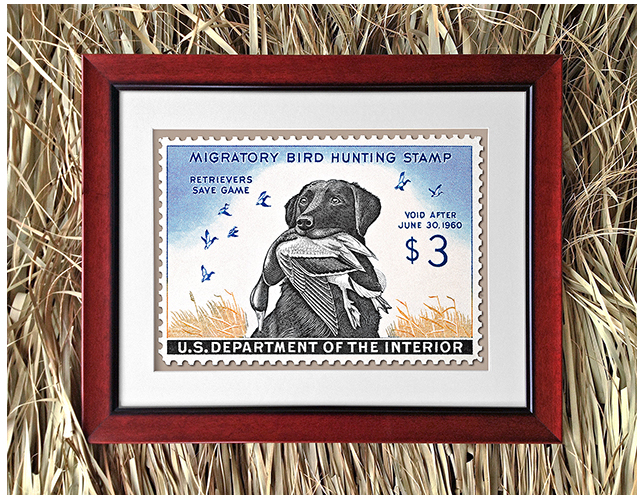 Poster-Size Duck Stamps
Since 1934, every waterfowl hunter has purchased a duck stamp as a federal hunting license. The stamps—often works of art—are now available at poster-sizes from Dog and Drake. Unlike most duck stamp art, Dog and Drake prints utilize the entire stamp image—title, date and stamp perforation. 30 different stamps are available, in two sizes. All stamps are printed on museum-grade paper and protected by UV glass. 10 percent of each sale goes to the purchase National Wildlife Refuge Wetland habitat.
MSRP: Prices range from $38 for small, unframed print, up to $127.50 for large, framed print.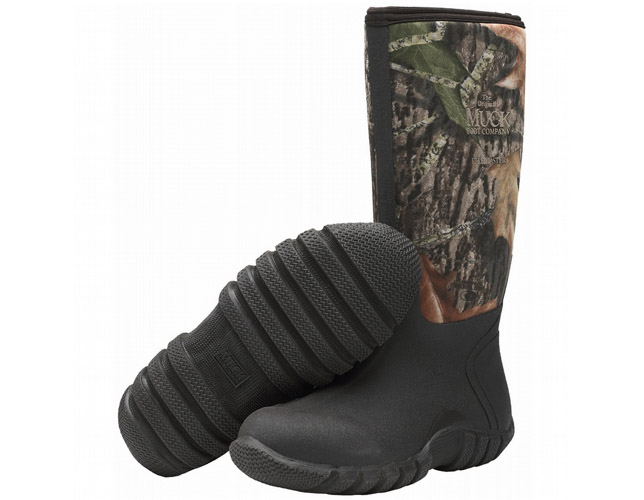 Muck Boots Field Blazer
Every hunter needs another set of boots, and the new Field Blazers from Muck Boot Company could be the perfect fit. An all-terrain sport boot designed to withstand whatever a hunter may come across in the field, the Field Blazer features a stretch-fit topline neoprene binding that fits snug to the calf, keeping warmth in and cold out. The outsole is self-cleaning and wraps around the entire boot perimeter to maximize stability on uneven or steep terrain. Men's sizes range from 5 to 14, and women's range from 6 to 13.
MSRP: $109.95