by
posted on October 7, 2015
Support NRA American Hunter
DONATE
More than 20 years ago, when I was a cop making less than 20 grand a year and trying to raise a family, I owned one centerfire rifle. It was a Ruger 77 in .223 Rem. Times were tough, and I used what I had, so when deer season arrived I went looking for a load that was deer capable. In the November 1992 issue of American Rifleman, Finn Aagaard had written positively about using Winchester's 64-grain Power-Point on aoudad, so I took his advice.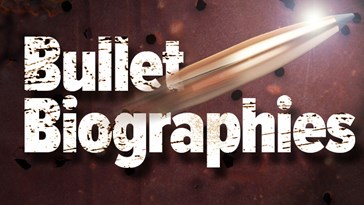 About an hour after sunrise on opening day, I put one of those Power-Points through a big six-point. The bullet impacted just in front of the shoulder, clipped the spine and exited. The next day I filled my doe tag with another one of those little bullets. Since then I've used that same load to take several whitetails. I've also used Power-Points in other cartridges to take game, too. There was an antelope in Wyoming taken with a .300 WSM, and I used a .270 loaded with Power-Points in Oklahoma on an old buck and big coyote.
The Power-Point was developed by Winchester in the 1960s. It is not a fancy bullet. It's crafted through the cup and draw process, where the jacket is formed from a circular piece of gilding metal. It is drawn into the shape of a bullet around a lead alloy core. Power-Points expand wide, dumping a lot of power during early penetration. The exposed lead tip, common to all Power-Points, helps to initiate and quantify expansion.
Power-Points are affordable, which is another reason I used them back when my family and I were living by a shoestring. This affordability tends to lead some hunters to believe they are not as effective as other bullets, which will set you back as much as two bucks every time you pull a trigger. Other hunters, those who have grown up counting pennies, have used Power-Points enough to know they can be trusted. Next to the Remington Core-Lokt, the Power-Point has probably killed more deer than any other bullet.
About 36 years ago I shot my first whitetail deer with a Power-Point out of a .270 Winchester. At age six my son took his first deer with a Power-Point and I would not be surprised if my oldest daughter does not do the same this year. Power-Points work, and they're affordable. Not too many things meet those criteria in this day and age.