by
posted on November 11, 2015
Support NRA American Hunter
DONATE
It was, by all measures, a miserable hunt. Two days prior I had busted my wisdom tooth and it was hurting like the devil. I was crumpled in pain at the base of a big poplar tree, almost moaning in agony with my Savage 99 across my lap. Had my freezer not been empty and had I not been waiting 12 months to be where I was, I'd have packed it in. In fact, it was noon and I was just about to do that anyway.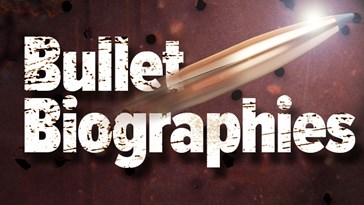 Then, like they often do in the whitetail timber, things happened fast. A doe burst from thicket to my front, ran down into the little hollow I was watching and then cut to her right. She had it in high-gear and didn't stop until she'd found the cover of the laurels. I flipped up the peep sight on my 99. When she stepped in the clear at about 130 yards I pulled the trigger and sent a 100-grain Hornady InterLock on its way. For a moment or so after that, my tooth did not hurt.
The Hornady InterLock is a cup and core bullet. That means that the gilding metal jacket—which is 95 percent copper and 5 percent zinc—is formed in a press from a disk of material. When the jacket begins to resemble the shape of a bullet, a slug of 97 percent lead and 3 percent antimony is inserted and the forming process continues. The bullet gets its name from a raised rib or ring on the inside of the jacket near the bullet's base. This inner ring helps to lock the bullet's core to the jacket during expansion. The cannelure just forward of the ring allows for precise crimping and, in a way, works similar to the inner locking ring. In this fashion, the InterLock has been killing critters for almost 30 years. It was introduced in 1977, and is one of my favorites among offerings that might be considered both affordable and conventional big game bullets. This is partly due to a reliable terminal performance, but also because of the bullet's tendency to shoot very straight. I've handloaded for a dozen or so .250 Savage and .257 Roberts rifles, and the 100-grain InterLock has always been one of the most accurate bullets for both.
Typical of most cup and core centerfire rifle bullets, the InterLock needs to impact at about 1700 fps to provide measureable expansion. This, of course, only applies to InterLocks designed for and loaded in common high velocity big game cartridges like the .243 Win., .30-06 Sprg. and such. InterLocks loaded for slower big game cartridges, like the .30-30, .405 Win. and the .444 Marlin will expand at even slower velocities.
I trusted an InterLock when I was hunting big axis bucks in Texas with a .300 Win. Mag. and I trusted them when I was hunting fallow deer on the Earl of Rosse's estate in Ireland. For many years the InterLock was the bullet Hornady loaded in its Custom line of ammunition. The company still offers it, there but it's also available in the more affordable line of American Whitetail ammo; most of which retails for just a little more than a dollar per shot. The InterLock is old and simple, but hunting bullets don't hang around for 30 years if they don't work.