by
posted on October 19, 2018
Support NRA American Hunter
DONATE
Hunting is a game of chance. There's no substitute for doing your homework and making sure you've given yourself every possible advantage, especially when you're pursuing an animal that's elusive and perfectly adapted to its surroundings. The best hunters understand that great gear won't make up for lack of preparation, but recognize that it can give you the edge you need to be successful when others fail. A number of excellent new products for hunters have been introduced this year that will help you to spot game more effectively, shoot more accurately, cover more miles and shrug off weather that would drive others back to camp. Here's a look at some of the most exciting and innovative new gear for the 2018 big-game season.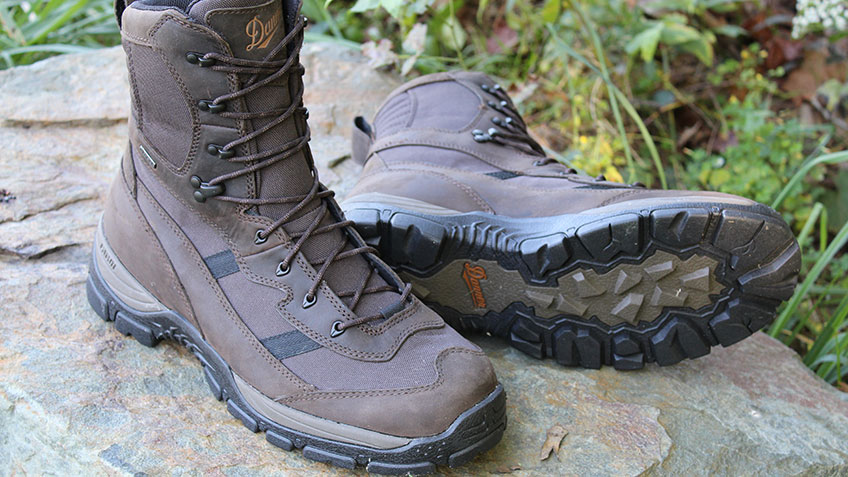 Danner Alsea Hunting Boots
Nothing can sideline a hunt as quickly as a bad pair of boots. The new Danner Alsea is built for serious hunters who demand premium features including Primaloft insulation and Danner's comfortable Plyolite midsoles. Alsea outsoles are equipped with aggressive multi-directional lugs that provide a secure grip on muddy or uneven terrain. The upper is made of full-grain leather with durable water repellent treated nylon panels. The boots are available in three different Gore-Tex insulation levels (uninsulated, 400G and 600G) to suit your specific needs. The 100 percent waterproof, breathable design keeps your feet dry and comfortable, and the removable OrthoLite footbed features open-cell polyurethane construction for improved air circulation and heat dissipation. These 8-inch boots are equipped with durable hardware, but perhaps most importantly the 851 last used to construct these boots gives the Alsea an athletic feel that fits well and isn't bulky or cumbersome. MSRP: $180; danner.com.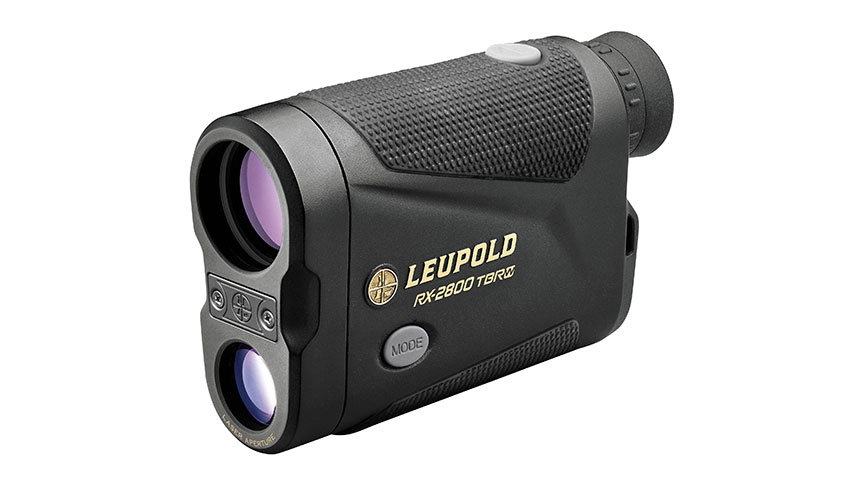 Leupold RX-2800 TBR/W Laser Rangefinder
Laser rangefinders have become standard equipment on most hunts, and the Leupold RX-2800 TBR/W is designed to meet the needs of even the most demanding hunters. It features a 7X zoom for more accurate ranging at long distances, and the OLED display is extremely clear and easy to read. Color resolution is superb and freehand ranging is stable, simple and accurate, thanks to Leupold's Alpha IQ engineering. One of the most impressive features of this rangefinder is the speed with which it ranges. I managed to range as far as 1,250 yards (the limit of the terrain where I was testing, not the rangefinder) and received extremely fast and precise readouts. Its Scan Mode (RX) feature provides accurate ranges for multiple objects quickly and seamlessly. Additionally, the rangefinder's True Ballistic Range with Wind (TBR/W) technology offers true-range estimates based on angle and wind; it generates a hold point for 10 mph wind at a 90 degree angle to your direction of aim out to 800 yards. All that impressive technology resides in a lightweight, waterproof aluminum housing with a rugged rubber armor exterior. MSRP: $649; leupold.com.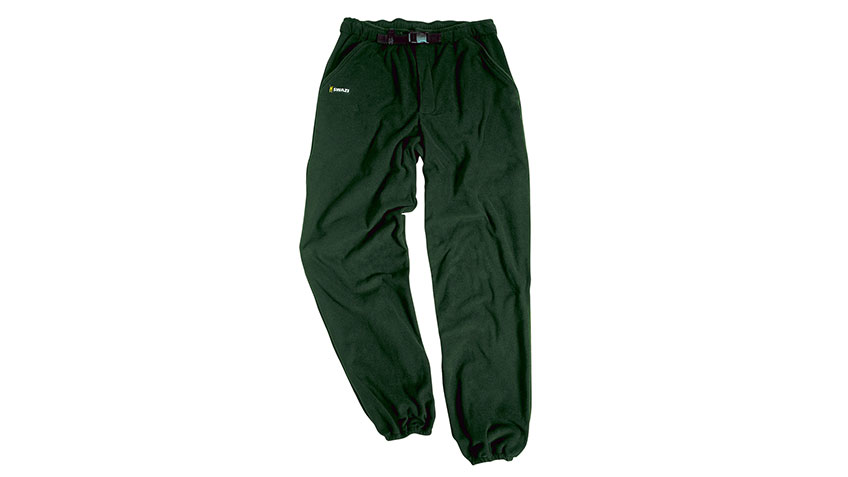 Swazi Micro Driback Pants
Sitting on wet ground can be miserable, and damp clothing accelerates heat loss. To combat this, Swazi's Micro Driback Pants feature 210g microfleece construction and combine it with their AEGIS seat that is both waterproof and breathable. The seat is seam-sealed into the pants for durability and there's even a built-in web belt that provides a secure, custom fit. The belt also offers secure loops for mounting items like a knife or flashlight. There are two large pockets and the waistband and ankles are elasticized for a proper, warm fit. Unlike many waterproof pants, the Micro Dribacks are extremely quiet and comfortable. Whether you're stalking game or sitting and glassing, these pants will keep you warm, dry and more comfortable than any other hunting pants you've owned. They're available is sizes ranging from XS to 4XL, and come in your choice of black, olive or Realtree Hardwoods camo. MSRP: $95; swazi.co.nz.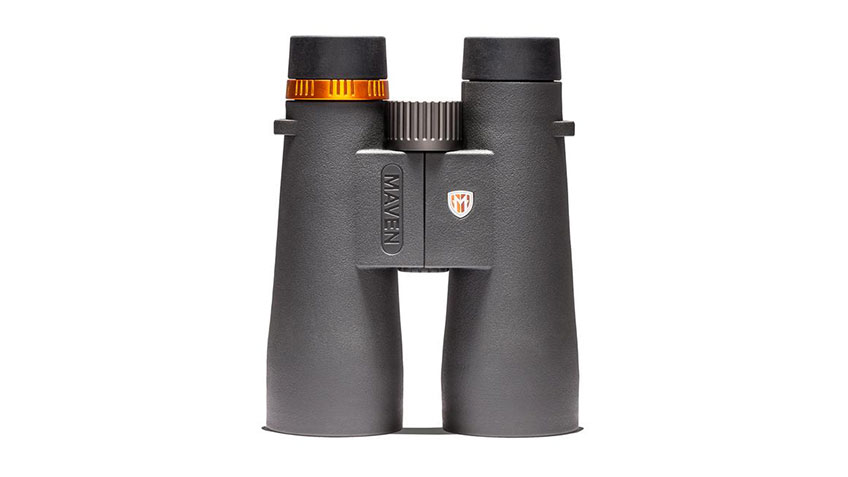 Maven C.3 Binocular
For those unfamiliar with the name, Maven is an optics company that offers superb binos at a very affordable price. The company's C-series binoculars included two 28mm pocket models (7X and 10X) and three 42mm offerings (8X,10X and 12X), and this year Maven added two new 50mm versions in 10X and 12X. The 10x50mm that I tested was extremely clear and is tripod adaptable. With 90 percent light transmission and a twilight factor of 22.4, these binos will work in a wide range of lighting conditions. Polymer construction and nitrogen purging makes them well-suited for bad weather, and at just 28 ounces, they're lightweight for optics of this size. The twist-up eyecups are a nice feature, and the ED glass lenses come with scratch and oil-resistant coatings for added durability and life. If you're in the market for a versatile glass that is durable and affordable, the new Maven C.3 is an excellent option. MSRP: $400 (10x50mm), $425 (12x50mm); mavenbuilt.com.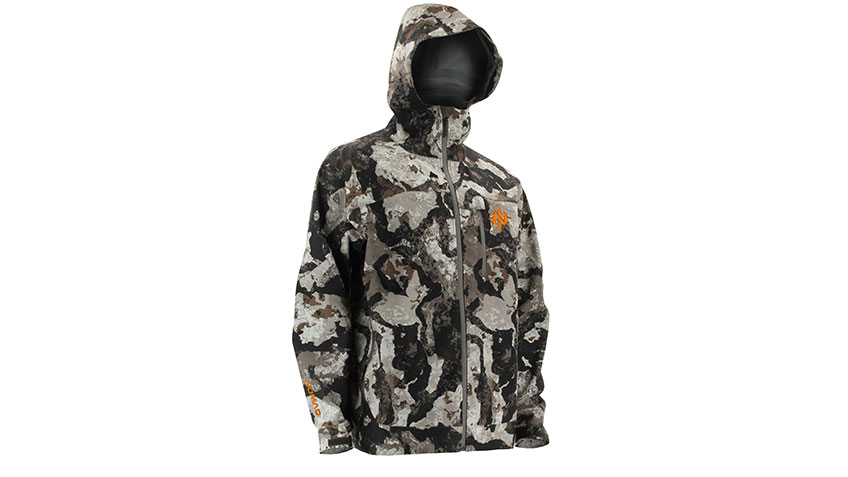 Nomad Hailstorm Jacket
The last thing that a serious big-game hunter wants to do is miss a day in the field because of cold, wet weather. Nomad understands this, hence their new Hailstorm jacket, which is engineered to keep you comfortable in the even the foulest weather conditions. Key features include a waterproof, breathable polyester stretch-fabric construction, no-rise gusseted underarms, articulated elbows and adjustable hook and loop tab cuffs. Fully seam-taped engineering means that this jacket won't allow water to seep in even if the wind is blowing and you're caught in an all-day downpour. Additionally, each Nomad Hailstorm jacket is outfitted with durable YKK AquaGuard zippers and a Cordura reinforced drop back hem. This jacket will keep you dry and warm while providing full range of motion, and on top of that, it's quiet while you're stalking game. The attached hood comes with one-pull adjustment and the jacket weighs just 17 ounces, so it's light enough to throw in a pack and carry all day. MSRP: $179.99; nomadoutdoor.com.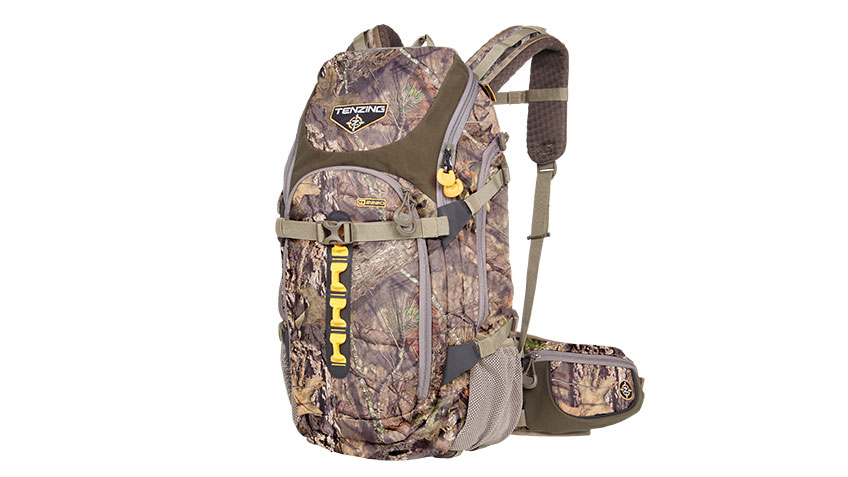 Tenzing TZ 2220 Day Pack
Tenzing's TZ 2220 actually isn't new this year, but it's very popular with serious hunters and received some significant upgrades for 2018, starting with the addition of Robic rip-stop fabric in high-stress and high-abrasion areas. Robic has 2.5 times the tear strength of traditional nylon fabrics, so you can expect long life from these packs, even if your hunting takes you into rough country. The TZ 2220 also features new air mesh padding on the suspension, back panel and waist belt. The pack offers 2,400 cubic inches of usable space, 19 compartments and pockets, and an internal fluted aluminum frame stay with five horizontal compression straps. There are multiple main pocket access points, and a large lid compartment provides immediate access to essential gear items. MSRP: $229.99; tenzingoutdoors.com.
Primos Proof Cellular Trail Camera
The new Proof Cellular Trail Camera is ideally-suited for hunters who want instant access to their images from the field without having to deal with complex setup screens or contracts. In fact, the one-button setup layout allows you to mount the camera, turn it on and quickly receive photos of game on your mobile device. Features include 16MP HD still image quality, 720p HD video, a 0.2-second trigger speed and six month battery life. AT&T and Verizon options provide improved cellular coverage and 10-second recovery results in multiple shots of a single animal. The 100-foot low-glow infrared illumination takes excellent photos at night, and weather data image tags provide information on ambient conditions when each image is captured. Plus, with an MSRP under $200, this trail cam is a real bargain. MSRP: $199.99 (cellular data plans start at $9.99 per month); primos.com.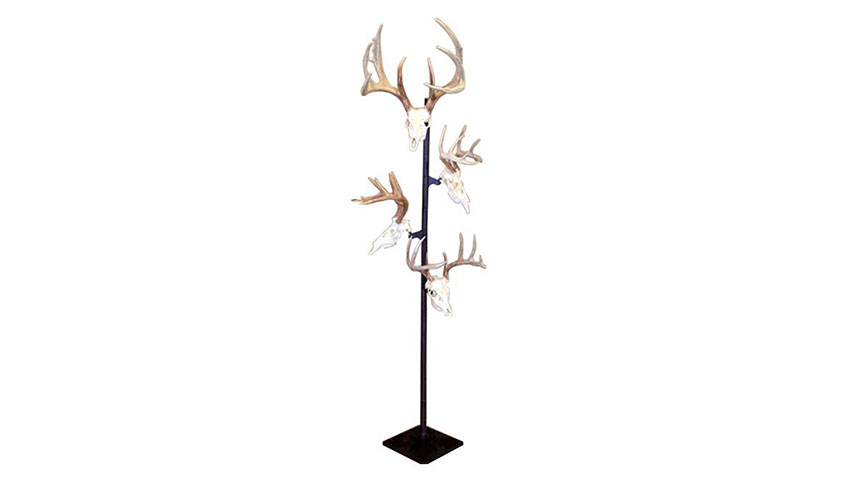 Skull Hooker Trophy Tree
If your success in the field has outpaced your taxidermy budget, check out Skull Hooker's new Trophy Tree, the space-saving and economical way to stylishly display your Euro mounts. Each unit features a center pole that measures nearly six feet high, and five mounting bracket prongs are included. The Trophy Tree can accommodate skulls for most medium-sized game like deer, pronghorn antelope and black bear, and the rotating design allows you to align all the skulls vertically or stagger them as desired. The unit is made from durable powder-coated steel, and is the perfect complement to any trophy room. The Trophy Tree weighs just 31 pounds, so it's easy to move from one place to another. While it may not help you harvest more game, it's is a must-have item for any serious hunter. MSRP: $199.99; skullhooker.com.