by
posted on November 18, 2014
Support NRA American Hunter
DONATE
The holiday shopping season has arrived, and there's no shortage of gifts out there for a hunter or huntress. That said, finding the right one amidst a flooded marketplace—particularly on short notice—can be a challenge. In an effort to keep your holiday season stress levels to a minimum, the editors of American Hunter have assembled a handful of gift recommendations for the hunter on your list.
For 2014, we've broken down our suggestions down into four classes: "Under $10," "Under $50," "Under $100" and "Money No Object." Get the scoop on each category below, and be sure to offer up your own recommendations in the comments section. What's on the top of your list this holiday season?
• UNDER $10 •
Editor in Chief J. Scott Olmsted: Chef's Cut Jerky
My boss handed this stuff to me recently, and one bite told me I'd found the right stuff to snack on stand without filling up on carbs. There are four flavors: original steak, chipotle cracked pepper steak, chicken and turkey. They're all tender, tasty and low-fat. In fact there are only 10-20 calories of fat in each bag that holds 100 calories. Check out chefscutrealjerky.com. The website sells four-packs for $27.96. But it also lists retail outlets across Southern California, the Northwest and up and down the Washington-Boston corridor. My calculations compute to just $6.99 for one pack. Heck, just buy a four-pack online. Relax and snack on.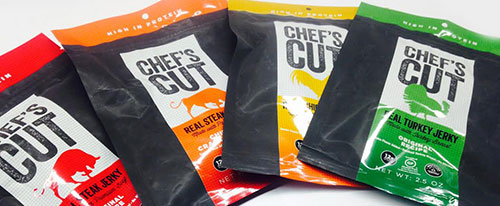 Executive Editor Adam Heggenstaller: .22 LR ammo
Even the hunter who has everything will appreciate a box of .22 LR this Christmas, because .22 LR is probably something that hunter does not have. Or at least he likely doesn't have enough. CCI, Federal, Remington, Winchester—brand does not matter. If time is money, the frustrating act of finding .22 ammo increases the value of this gift tenfold. Price varies, but even these days retailers offer 50 rounds for less than $10.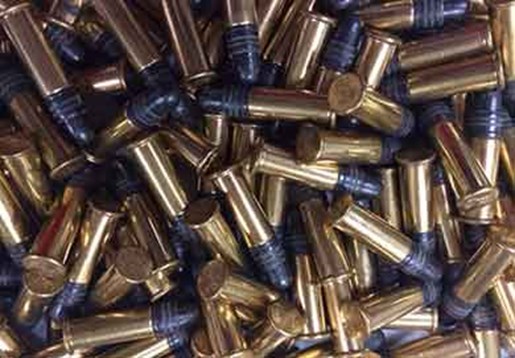 Senior Editor Karen Mehall Phillips: Hi Mountain Seasoning's Original Blend Jerky Kit
During the holidays we tend to enjoy spending extra time in the kitchen concocting tasty treats. What jerky-loving hunter wouldn't want to whip up a batch of homemade venison jerky just in time to share with buddies on New Year's Eve? Hi Mountain Seasoning's Original Blend Jerky Kit seasons up to 15 pounds of meat. It comes with a package of cure, seasoning, a shaker bottle for easy mixing and detailed instructions. MSRP: $7.99.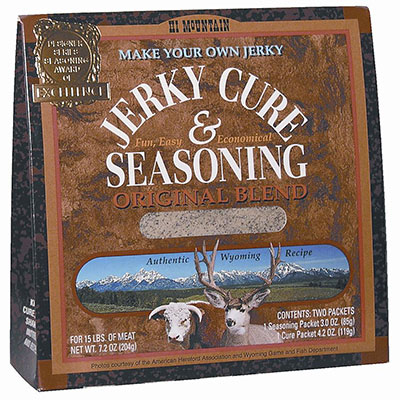 Assistant Editor Jon Draper: Primos Tree Accessory Holders
So don't ask me why it's taken me so long to finally put this on my list, I've only been bowhunting for over eight years. And while I've appreciated the different techniques I've learned over that time regarding what to do with my bow and gear when in the stand, I think it's about time I go the easy route. A pack of these tree hangers will barely make a dent in your wallet. So no more juggling, no more death-defying balancing acts, after Christmas this year, I'll be hanging my gear the way most of you do: conveniently.
MSRP: $5.95.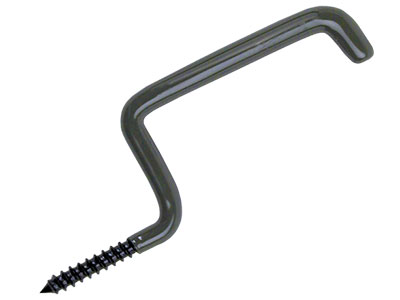 Web Managing Editor Shawn Skipper: "NRA...The Rest of the Story"
Some will call this shameless promotion—but believe me when I say they won't think that after reading the book. Written by NRA Publication's own Chip Lohman, "NRA... The Rest of the Story" takes a contentious debate-private gun ownership in America, and moves it into the classroom. Perfect for fellow firearms enthusiasts—especially newcomers to the Second Amendment's cause—the book has been tailored to help offset misquotes and negative press about the shooting sports, firearms and the NRA with good, old-fashioned facts. MSRP: $7.95.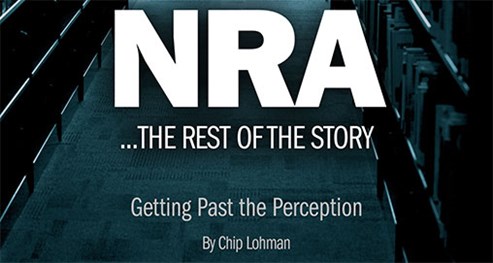 • UNDER $50 •
Olmsted: My Book
Released in October 2013, "Make Every Shot Count" is the definitive guide to accurate shots on big game. In it, I impart the knowledge, skills and attitude necessary to make every hunter the master of his rifle. From picking the right rifle, scope and bullet, to the fundamentals of marksmanship, exterior ballistics, situational awareness and shot placement, it's all here. Learn how to adopt field-shooting positions; how to use natural and artificial rests; how to use your sling as a shooting aid, and how to carry your rifle with it and still make ready for a shot within seconds; how to make "come-ups" at long range; how to dope the wind; and how to hit running targets. Do the hunter in your life a favor, and do guides and game a favor. MSRP: $29.95.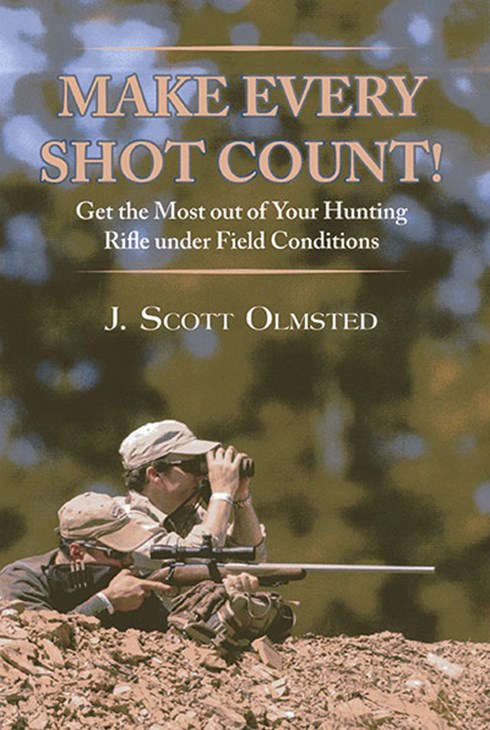 Heggenstaller: MTM Case-Gard Shooting Range Box
Give the gift of clean bores and well-lubed bolts this season by encouraging proper gun maintenance with this smart range box from MTM Case-Gard. The two-piece design provides storage for solvents, jags, patches, etc., and a stand to hold a rifle or shotgun while cleaning it. Two rubber-padded cradles secure the gun for work but stow inside for transport, and the top tray rides on the base for easy carry. The whole thing measures 25x11x8.75 inches, making it perfect for not only the range, but also camp and even home. MSRP: $31.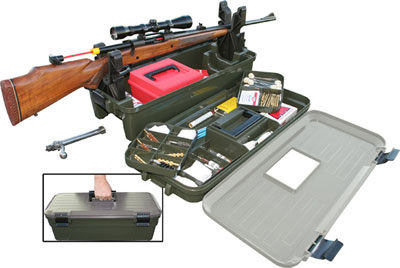 Draper: Piranta-Stag in Blaze Orange from Havalon Knives
I have a collection of knives for just about every task. Keep in mind, that's multiple collections, which means I need another knife like I need another hand. But of course, another hand would come in handy, especially if I keep buying knives. Anyway, here's one more that I have to have for the skinning, gutting, and general hunting collection. I recently had the opportunity to see these knives put to use on both mule deer and elk in Wyoming. I now know the true meaning of the term "like butter," and the replaceable blades allow you to keep it that way. MSRP: $49.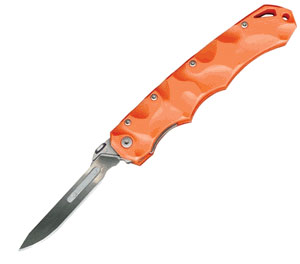 Skipper: ThermaCELL Multipurpose Flameless Torch
This little guy is a dual threat. Not only will ThermaCELL's Flameless Torch provide light for your next hunting camp—it'll repel mosquitoes, too. Granted, there won't be a lot of need for that immediately after the holiday season closes, but it's something to keep in the toolkit for later. The Flameless Torch creates a 15x15-foot silent and nearly odor free area of protection. It produces ambient lighting with a flickering, flame-like effect—providing its owner with all of the benefits of a standard torch (and then some), without the potential side-effects. Oh, and it can be transformed to a table-top lantern using the provided lantern base. MSRP: $39.99.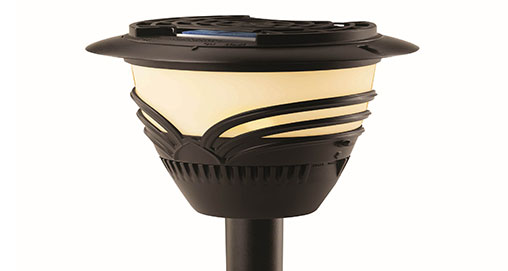 • UNDER $100 •
Olmsted: Buck Knives 110 Folding Hunter 50th Anniversary Edition
Every hunter should own a knife that represents a paradigm shift. In 1964, knives carried by outdoorsmen featured big, long blades (think Bowie knife) but the Buck 110 Folding Hunter changed all that. With it, hunters wield a knife that guts a deer, whittles kindling, cuts up dinner and punches holes in belts—then folds neatly into an almost-unnoticeable belt sheath. I've owned at least three in my life (I have only the last one at this point; don't ask why). The latest iteration features Macassar Ebony Dymondwood handle scales with brass bolsters, and a black leather sheath, same as always. The 50th Anniversary edition features a "50th" medallion on the handle and a custom blade stamp. The 420HC steel clip point blade is 3.75 inches long; weight is 7.2 ounces. It's made in the USA, same as always. MSRP: $73.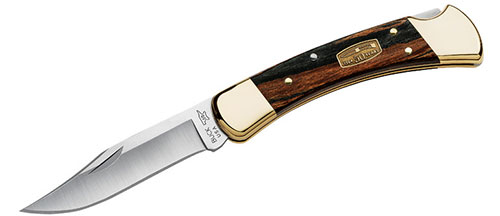 Heggenstaller: Cabela's Preservac Basic Vacuum Sealer
There's no question vacuum-sealing game meat keeps it fresher in the freezer longer than wrapping. If someone on your gift list is still wrapping meat like it belongs under the Christmas tree, improve his home processing methods with a Preservac sealer from Cabela's. The basic model costs $99.99 online ($79.99 on sale), is easy to use, accepts bags up to 11 inches wide and also works with canisters. Ten bags are even included. cabelas.com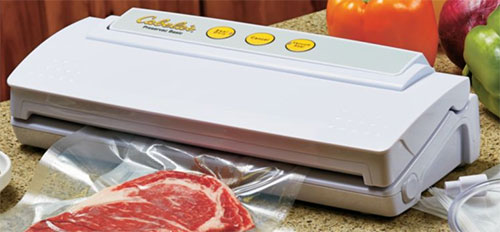 Mehall Phillips: Cabela's & Icebreaker Women's First-Layer Long-Sleeve Scoop Top
In looking out for us female hunters, I'd break the ice on this price point with, well, Cabela's new Icebreaker women's top made of fine-textured, breathable, insulating Merino wool. It's  super lightweight and comfortable against the skin and keeps you warm in cool weather and cool in warm weather—the ideal first layer. The top's natural elasticity ensures solid range of motion, but what seals the deal for me is that it wicks moisture from the skin to the outside of the top where it evaporates quickly so your body can regulate temperature. It's worth every penny at $84.99. It's available in four colors, including black, but because it's the first layer, I'd go bright! I have it in cruise (shown here) and so far have worn it on bowhunts to Greenland for muskox and Colorado for elk. Both hunts were successful so I think it's my lucky shirt!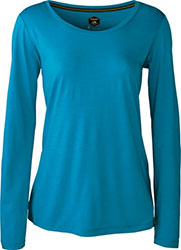 Draper: Mojo Swimmer Decoy
Luckily, I live in a state where motorized decoys are still legal. So why not take advantage of the situation? Lord knows it's not my calling that's going to bring in the ducks. Like the name implies, this mallard drake from Mojo will swim through your spread like the real thing, creating the motion and wake to attract the wariest of birds. Working off a 6-volt rechargeable battery, dual jet pumps push at an interval of 4 seconds on and 10 seconds off, and will run for six to eight hours. MSRP: $99.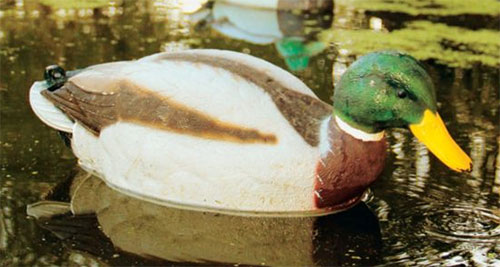 Skipper: LaserLyte LT-LR .22 Laser Trainer
OK, so I might be cheating a little here, since technically the LT-LR .22 Laser Trainer has a listed MSRP of $109.95, but everywhere I've looked has it listed at under $100. I'll let you do your own online shopping, but know that you can save a few bucks, here. Anyway—with .22 LR still scarce in certain parts of the country, your favorite plinker might love the opportunity to get some practice in without running through the wares. LaserLyte has made that possible. The new laser trainer can be mounted in the barrel of any .22 caliber gun that sports at least a 1.875-inch barrel. Just be prepared for the recipient of such a gift to disappear for hours on end.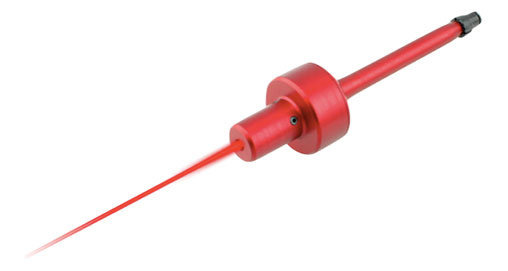 • MONEY NO OBJECT •
Olmsted: Weatherby Mark V 70th Anniversary Bolt-Action Rifle
2015 marks the 70th anniversary of Weatherby, the legendary California purveyor of fine firearms founded by Roy Weatherby in 1945. To commemorate the milestone, the company offers a special edition of 70 Mark V Deluxe bolt-action rifles chambered in .257 Weatherby, Roy's favorite cartridge. Each rifle features an exhibition-grade California claro walnut stock with a Pachmayr waffle-style recoil pad, and lines that mimic those of the company's '60s-era rifles; a 24-inch No. 1-contour barrel; high-gloss finish on wood and metal; steel bottom metal with a gold 70th Anniversary logo; a custom leather case; and a commemorative knife made by Dan Weatherby (Roy's grandson) that features a gold 70th Anniversary logo, numbered to match each rifle. I don't know what each one will cost; at the time of this writing pricing has yet to be set. But I do know the rifles have not sold out—yet. If you want one, I suggest you act fast.

Heggenstaller: Allen Martin Flintlock
The Pennsylvania longrifle is an icon of both freedom and deer hunting, so why not get one made in Pennsylvania? Allen Martin has been building flintlocks for a quarter century, and his shop in the central part of the state is not far from where early settlers practiced the same trade. Martin's award-winning rifles are works of art, correct in detail and architecture, yet customized to the individual's specifications just like they were in the late 1700s. Most of his rifles celebrate the various "schools" of design from southeastern Pennsylvania and are stunningly handcrafted, but every one will kill a buck if you keep your powder dry. Price depends on options, but expect to pay about $2,000 for a plain Schimmel to more than $7,000 for a highly detailed masterpiece.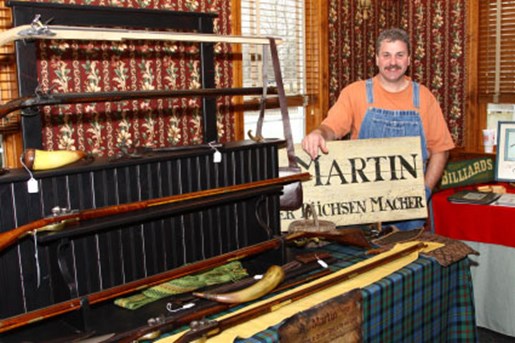 Mehall Phillips: Fabbri 12-Gauge Over/Under Shotgun
If you're going to dream, dream big as they say. For a violinist, I'd buy a Stradavarius. For a connoisseur of fine cars, I'd buy a Lamborghini. But for the hunter and shooter, my appreciation of artistic excellence would lead me straight to an "if you have to ask you can't afford it" 12-gauge Fabbri over/under—and the more ornamental, the better. The Italian-made Fabbri, considered by many to be the apex of shotgun achievement, is technically flawless, superbly engraved and one heck of a reliable shooting machine. Pricing starts around $100,000, though used models will only set you back $60,000 to $240,000. Either way, you'll need a lot of Ben Franklins, but you'd have ample time to save up considering you can spend five years on Fabbri's waiting list. With that in mind, you'd better order two! There is a nice matched pair option that runs just under $400,000. Of course the day I own one, pigs will fly and those Lamborghinis I mentioned will be taxis!

Draper: Benelli Raffaello Criocomfort 12-gauge Shotgun
So you might be scratching your head wondering "what's the Raffaello?" Well, I'm sure you've heard of its maker, Benelli, but unless you live across the pond it won't ring a bell. That's because here in the USA, this shotgun is known as the Ethos. But because Benelli USA hasn't released a synthetic version of their newest auto-loading shotgun as of yet in the U.S., the Raffaello will have to do. I'd give you a price, but I can't convert euros.

Skipper: A400 Xtreme Unico Camo Optifade
My choice might not be quite as ritzy as some of the other selections in the "Money No Object" category, but I'm a practical man. Not to say that the $1,895 price tag I'm pushing here is cheap—it's probably just not quite in the same league as whatever my peers are cooking up. Anyway, Beretta's A400 Xtreme is a waterfowler's dream, and the do-everything 3 1/2-inch autoloader is as smooth and reliable as you're going to get in this class. Plus Beretta's got some sharp new patterns available—like the Optifade version seen here. I wouldn't say no to this particular gift showing up under my tree this winter.