by
posted on November 29, 2019
Support NRA American Hunter
DONATE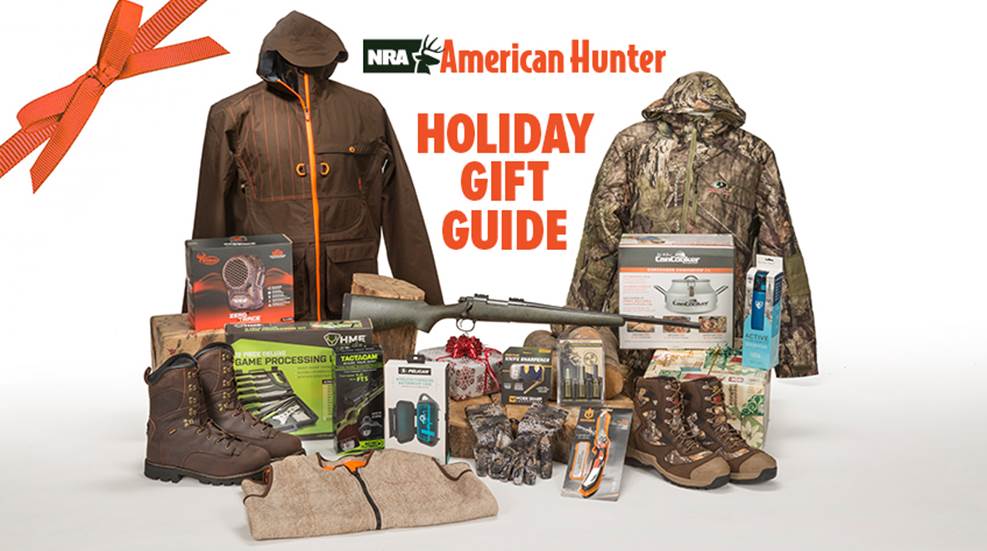 The days until Christmas are ticking down, and the frenzy of the holiday shopping season is upon us. No need to panic; the editors of American Hunter have assembled a handful of gift recommendations for every outdoorsman on your list. We've listed a variety of items to fit just about any budget. Happy shopping—and hunting—to all.

Gerber Vital Big Game Folder
The Vital Big Game Folder from Gerber is the perfect accessory for the DIY hunter. With a 3.75-inch blade and a 6-inch handle, this foldable knife is perfect for use in the field, or during butchering/processing. The best part? When the blade dulls, simply exchange it. The knife uses disposable blades of surgical sharpness that can be replaced with the simple push of the Split Sec Tec button. The 4.9-ounce knife comes with four extra blades: two with drop points, and two with a blunt tip. MSRP: $67.00; gerbergear.com.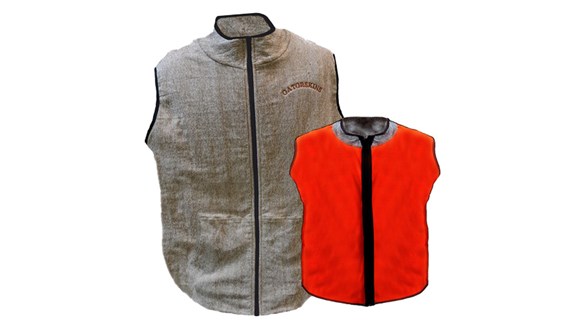 Gatorskins SwitchBack Reversible Vest
Gatorskins was launched by a retired police officer and biker who wanted to create base layers effective at blocking the wind—and that's exactly what he did. It didn't take long for hunters to find the stuff. The SwitchBack Reversible Vest is another layer of protection. The vest is made of Gatorskins and fleece. In social settings, wear it with the Coyote brown side showing. When hunting, reverse it to expose a hunter orange vest. Best of all, used this way the vest actually is warmer because the brown Gatorskins side is next to your body. Either way, the vest is 100 percent windproof and, according to the company, three-times warmer than wool. What's more, the tail of the vest is long to cover your backside when bending and stretching in the field. It is 100 percent made in America, and also available in Charcoal Gatorskins/Hunter Green fleece. MSRP: $84.99; gatorskinsusa.com.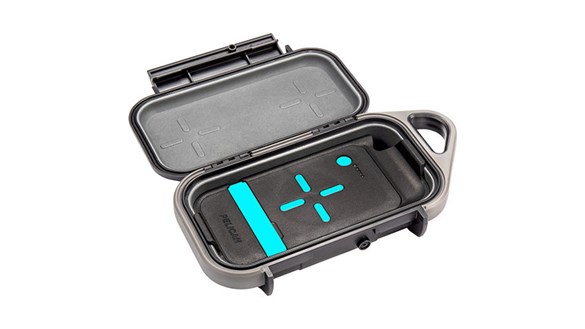 Pelican Go G40 Personal Utility Charge Case
Designed to be carried on its own or kept inside a hunting pack or backpack, the new Go G40 Charge Case not only protects your phone from the elements, but features a QI-Certified wireless charging capability. It's elite built-in 10,000 mAh (milli-amp hours) allows users to charge their phone up to 4 times. It fits phone sizes up to the iPhone 11 Pro Mac and Samsung Galaxy Note 9. When you disconnect your phone, the charger automatically turns off within 45 seconds to save battery life. An additional USB port is also included for charging non-QI-enabled devices such as cameras or portable speakers. The case's exterior features an abrasion resistant texture, rubberized bumper and a carrying handle. Rest assured that your valuables are protected from drops, shock, dust and dirt, and the case is floatable and waterproof to a depth of 1 meter for 30 minutes. Internal dimensions are 7" (L) x 3.5" (W) x 1.6" (D). MSRP: $99.95; pelican.com.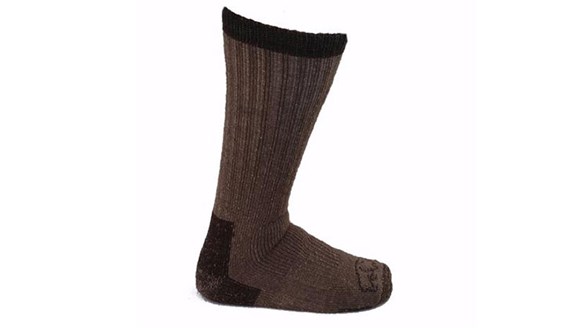 The Buffalo Wool Co. Advantage Trekker Bison/Merino Boot Socks
Warm, thick and durable, these socks will keep your feet happy all day, whether you're walking or sitting in a stand. Made with ultra-soft bison fiber, they wick moisture better than any natural fiber, and have a stay-in-place fit, flex zones for added mobility, targeted heavy cushioning and long-wear durability. Machine-washable and non-allergenic, these socks are a perfect stocking stuffer—and they're made in the USA. MSRP: Single Pair, $38; Three Pair Bundle, $96; thebuffalowoolco.com.

Grizzly Ears Predator Pro
Grizzly Ears has released its Predator Pro hearing protection, designed specifically for those afield. The electronic earbuds utilize Mic Sensitivity Sound Compression to reduce impulse noise above 85 dB. When not actively protecting your hearing, the Predator Pro earbuds provide a significant advantage over traditional forms of hearing protection by amplifying low-level exterior sounds up to 6X. The earbuds are also Bluetooth compatible, and can be used to make or receive phone calls, as well as play music. They feature up to 4 hours of talk time, 3.5 hours of play time and up to 100 hours of standby time. When they finally do need to be charged, the earbuds come with a handy carrying case that stores a charging box, capable of three more full charges. MSRP: $249.00; grizzly-ears.com.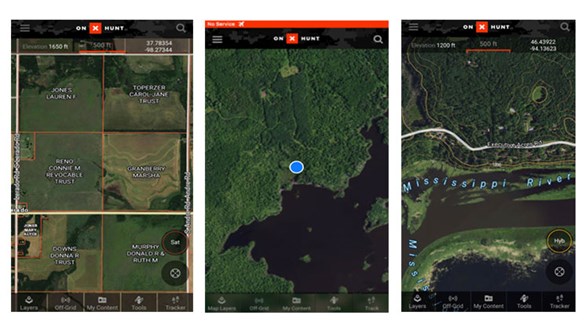 onX Hunt App Membership
With features such as public and private land boundaries with landowner names, various waypoint capabilities, hunting districts and management unit divisions, topo maps and aerial photos all in one app, it's never been easier to scout for a new spot. The app functions with no cellular service and can be used on other electronic devices. Additionally, a "Wind & Weather" feature shows users current weather, wind direction, barometric pressure, sunrise/sunset times and has offline data caching. An onX Hunt GPS Chip can also be purchased to integrate the software with a GPS unit. Even better, the company is currently offering 30 percent off onX Hunt App memberships, gift cards and gear for a limited time with code THANKS30. MSRP: $29.99 per year for one state, or $99.99 per year for all 50 states; onxmaps.com.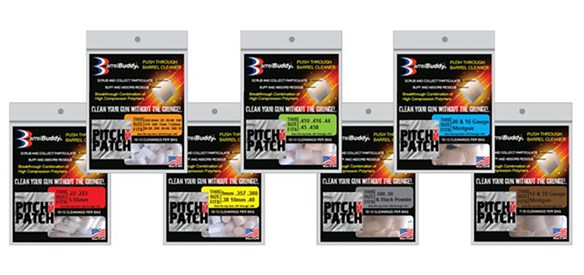 BarrelBuddy Bore Cleaners
Looking for a stocking-stuffer for the gun-lover in your life? Look no further than BarrelBuddy. A cylindrical, multi-layered polymer cleaning swab, the BarrelBuddy slides tightly down the bore of your firearm, with the help of a jag and rod, to evenly apply solvents and lubricants. The swabs come in seven sizes to fit a wide range of bores, from .220 all the way to .770. MSRP: $11.98; barrelbuddy.com.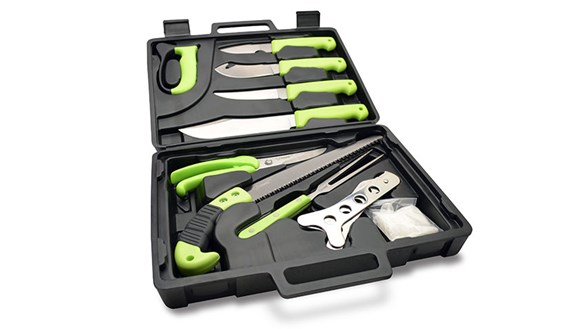 HME 12-Piece Deluxe Game Processing Kit
When your season is as good as you were this year, you'll need a proper game processing kit to take that protein from field to freezer. This 12-Piece Deluxe Field Dressing Kit from HME has everything you'll need to field dress and prep your deer for meals all year long. Included is a butcher blade, caping knife, butcher fork, meat shears, rib spreader, boning blade, skinning blade with gut hook, bone saw, blade sharpener, gloves and a carrying case. It also comes complete with a cutting board! Everything you need in one, easy to stow package that is perfect for the home butcher shop or your hunting truck. MSRP: $79.99; hmeproducts.com.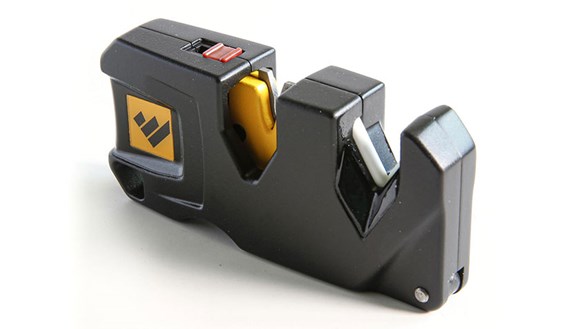 Work Sharp Pivot Plus Knife Sharpener
A dull knife in the field does way more harm than good. The Pivot Plus Knife Sharpener from WorkSharp is small enough to live in your pack or pocket and provides a three-stage honing process you can use to keep an edge in the field. Sharpen straight-edge blades with a few pulls on the carbide and ceramic v-cut sharpening slots, and hone your serrated blades with the diamond-coated rod. A great stocking stuffer, this little sharpener can be had for under $10. MSRP: $7.85; worksharptools.com.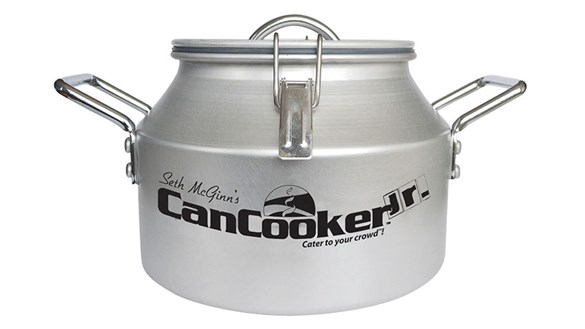 Can Cooker Jr.
Camp meals can be a chore no one wants to deal with after a long day hunting. With the Can Cooker Jr., a hearty and filling meal can be made with minimal effort. Toss your ingredients—some venison, potatoes, carrots and onion—into the pot and set it on the camp grill. In short order you'll have a hot meal in your belly and the nourishment to do it all over again tomorrow. With no need to watch it cook, you and your pals can continue telling stories of the "Big One" that got away, and of course get some much-needed rest. MSRP: $59.99; cancooker.com.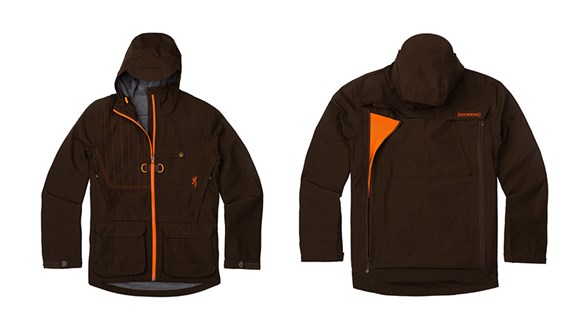 Browning Upland Gore-Tex Jacket
Part of Browning's new Upland Collection, the Upland Gore-Tex Jacket will allow you to chase down a holiday pheasant in nearly any weather. Completely windproof and waterproof, this lightweight jacket sports a hood, ample external pockets and a breathable bird-pocket on the back to tote your game. Plus, it's built to house an optional Reactar G2 Browning shoulder pad for when the hunting is extra good. MSRP: $359.99; browning.com.
Wildgame Innovations ZeroTrace PureION Field Generator
Let Santa bring a little technology into your hunting season with this scent concealment system from Wildgame Innovations. Utilizing a rechargeable lithium battery, the ZeroTrace PureION Field Generator spits out a continuous stream of charged plasma ion molecules, which cling to airborne odor particles and, through a chemical bonding process, rendering them inert. In other words, it kills odors without the use of potentially harmful ozone. Plus, it's super quiet and runs for 6 hours. MSRP: $209.99; wildgameinnovations.com.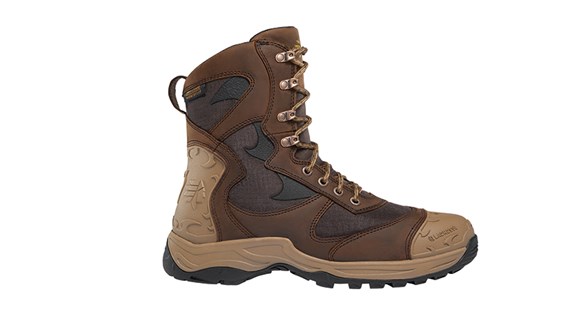 Lacrosse 8" Atlas Boots
A great boot for hunting season, farm season or just chasing the kids in the woods, the Atlas boot from Lacrosse is lightweight and durable with a molded rubber heel and toe cap. Insulated with PrimaLoft insulation to keep your toes warm in the winter cold, and beefy InfiniTrac outsole lugs keep your feet where you plant them on rough terrain. Waterproof and breathable, the Atlas is a versatile boot for any hunt. MSRP: $180; lacrossefootwear.com.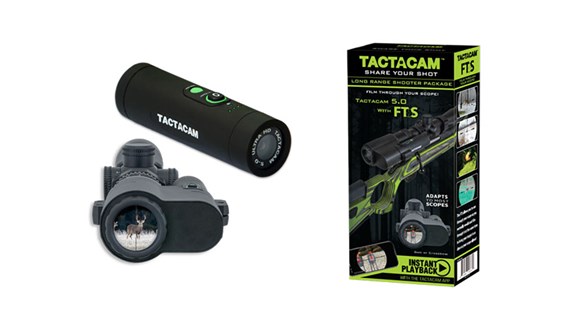 TactaCam Long Range Shooter Package
Become the social media star you always knew you were, or just have fun recording your shooting and hunting for amazing home videos. Whatever your motivation, with a TactaCam 5.0 camera along for the ride, you'll catch memories for a lifetime of holiday hunt videos! In the Long Range Shooter Package, you'll find everything you need to film your hunting and shooting adventures through your scope, and you'll still be able to use your scope while you do it! Included with the Long Range Shooter Package is a Tactacam 5.0 digital video camera, an FTS adaptor, battery and charger. MSRP: $569.99; tactacam.com.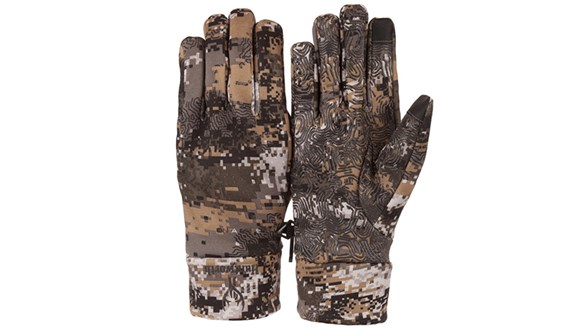 Huntworth Men's Light Weight Stealth Shooters Gloves
The perfect glove for milder climates or for the hunter who doesn't appreciate the restrictions of a super-thick glove, the Light Weight Stealth Shooters Glove allows you to fend off a bit of cold while still maintaining a tactile feel for a great trigger pull. A water-repellant treatment keeps the rain from soaking in, and a silicon print on the palm provides a sure grip. Covered in Huntworth's Disruption digital camo pattern, you'll blend right into any environment. MSRP: $24.99; huntworthgear.com.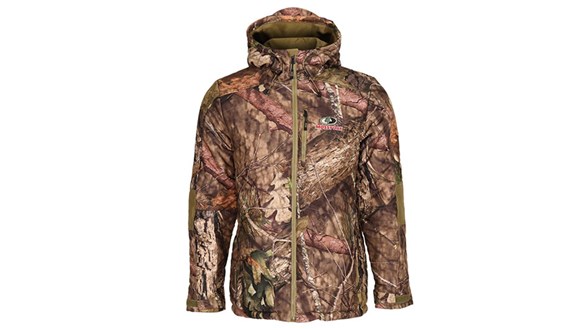 Engineered Hunting Gear Rainier Jacket
Give this to someone to open this on Christmas morning and they'll wonder if Santa accidentally gave them his favorite jacket. The Rainier Jacket's light weight and quiet exterior alone is enough to make it a superb outer garment in the hunting woods, but when you add PrimaLoft insulation and a Mossy Oak Break-Up Country camo pattern, it turns into a late-season must-have. Complete with an adjustable hood, zippered front pockets, a safety-harness slot and odor protection built right in. MSRP: $149.99; ehggear.com.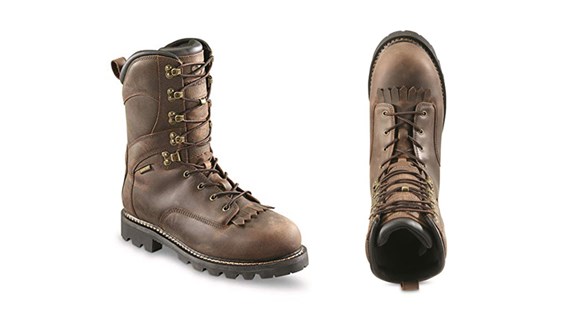 Bolderton Outlands 10" Waterproof Insulated Hunting Boots
Be it for winter upland birds, or soggy-bottom bucks, the holidays aren't complete without a venture to the woods with gun in hand and a good pair of boots on your feet. Made of premium full-grain leather, and insulated with 800-grams of Thinsulate Ultra, the Bolderton Outlands were made to be hunted hard, all day long. With a tough exterior, Vibram rubber outsoles and Goodyear welt construction, if you're willing to keep moving, these classic hunting boots will take you there. MSRP: $159.99; sportsmansguide.com.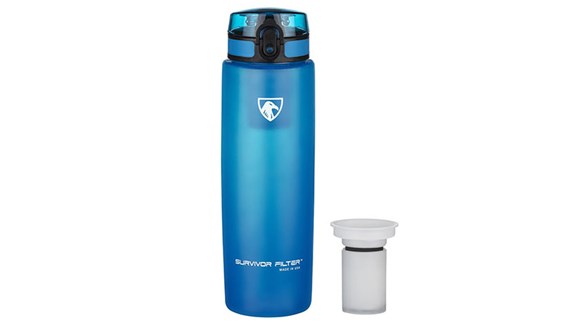 Survivor Filter Active Filtration Bottle
This holiday season, give the gift that really keeps on giving—the gift of safe drinking water. When you're hunting areas far from home, being able to maintain a healthy water supply is at the forefront of your ability to return home. The on-the-go filtration system found inside the Active Filtration Bottle from Survivor Filter allows you to remove heavy metals, chemicals, bacteria and parasites from lakes, rivers, ponds, streams and any other place you can find water. With a 100-gallon lifespan, fresh, clean, lifesaving water is hopefully just over the next hill. MSRP: $40.00; survivorfilter.com.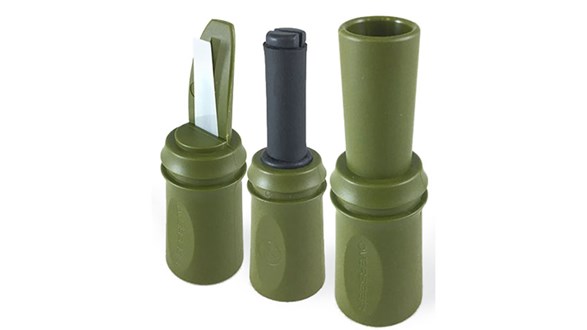 Convergent Hunting Solutions Overseer Predator Pro Pack
Help the elves keep Santa's reindeer safe by doing your part and controlling predators in your area. The Overseer Predator Pro Pack of mouth calls contains three different calls designed by master call-makers and hunters Kerry Carver and Byron South. Complete with an open reed call for a variety of easy-blowing sounds, a closed reed for perfect rabbit calls, and a bite call for a wide range of unique distress calls for hard-to-hunt areas. Trust us, Convergent Hunting Solutions produces calls that work, and are proudly in the U.S.A. MSRP: $34.95; convergenthunting.com.

Remington Model 700 American Hunter Rifle
The Remington Model 700 American Hunter is the first firearm to carry the moniker of an American hunting magazine. The American Hunter staff worked with Remington personnel for more than a year to develop a general-purpose, practical, big-game hunting rifle. In addition to adding a host of special features 21st century hunters will appreciate, we ensured the rifle would be short, light, durable and, above all, accurate. The a bolt-action, centerfire rifle is chambered in 6.5 Creedmoor, the most popular cartridge in America. Magazine capacity is four rounds.

The floorplate features the nameplate of everyone's favorite hunting magazine. The barrel is 20 inches long and made from cold-hammer-forged, chrome-moly steel. The barrel's heavy contour settles nicely on target and stays there. Fluting helps lighten the load a bit. Its 5R rifling is cut with five grooves and a 1:8-inch righthand twist. The muzzle is cut with ⅝ x24 threading for a suppressor and fitted with a cap that fits flush. MSRP: $1,349; remington.com.