by
posted on December 17, 2015
Support NRA American Hunter
DONATE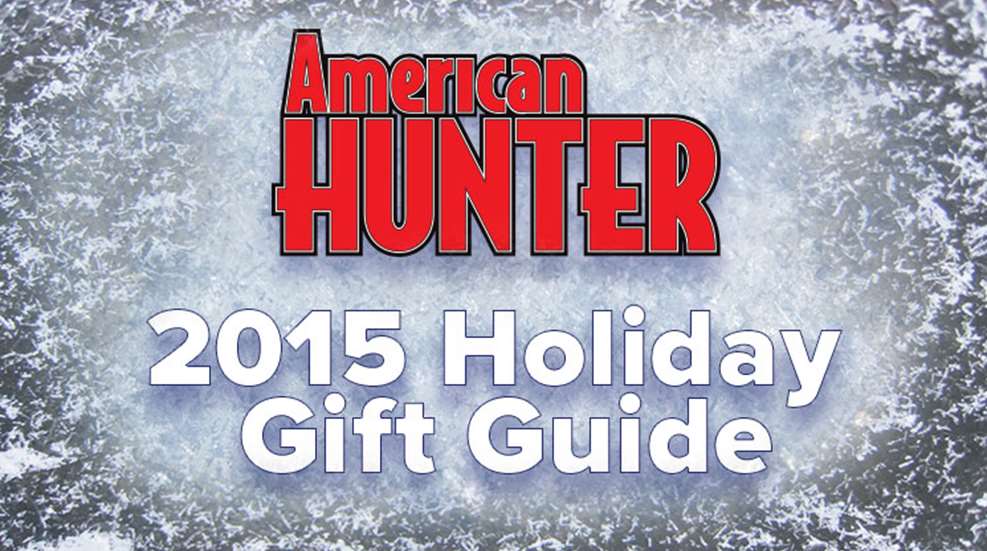 The holidays are here, and there's no shortage of gifts out there for a hunter or huntress. That said, finding the right one—particularly on short notice—can be a challenge. Fortunately for you, the editors of American Hunter have assembled a few recommendations.
For 2015, we've broken down our suggestions down into three classes: "Main Event," "Undercard" and "Stocking Stuffer." Main event gifts had a price ceiling of $3,000, Undercards topped out at $300 and Stocking Stuffers were limited to under $30.
Happy shopping—and hunting—to all.
Adam Heggenstaller, Executive Editor
Main Event: New Ultra Light Arms Model 20
Santa may have set a $3,000 budget for my big-ticket item, but I've been extra nice this year and feel entitled to an upgrade. The Model 20, hand-built by West Virginia gunsmith Melvin Forbes and legendary in equal parts for its 5-pound weight and 1-inch groups, costs $3,500. So, Santa, if you can't spare an extra $500, just send me a check for three grand. I'll sell one of my rifles to come up with the difference. In fact, I'll sell two and drop the proceeds from the second into a bell-ringer's bucket. With a Model 20 in .308 Win., I won't have much use for the other rifles in my safe anyway.

Undercard: All American Pressure Cooker
A friend gave me a jar of canned venison to try at bear camp last month. It looked terrible but tasted delicious. I ate the whole jar, cold. I must have more. I need a pressure cooker. The All American got rave reviews on Cabelas.com. I know next to nothing about pressure canning, but "an exclusive, precision-machined metal-to-metal sealing system using positive-action clamping locks which align the cover to the base forming a steam-tight seal" is supposedly a good feature. My belly is telling me to find out. MSRP: $269.99 (21.5-quart model).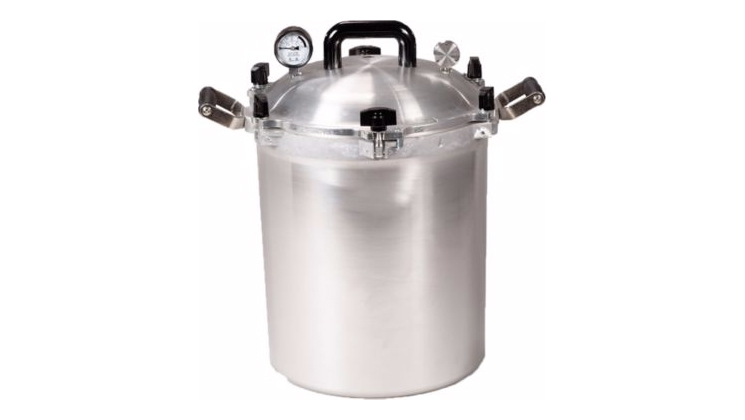 Stocking Stuffer: OnXMaps Hunt App
What I need even more than a shelf full of canned venison are more places to procure venison to can. The Hunt app from OnXMaps could help with that. It provides topo maps, which work with your mobile device's GPS, to show you where you are and where to go. Even better, a subscription to OnXMaps' premium service provides maps with property boundaries—with updated landowner names—that you can layer over the topo base maps. Knowing who to contact to obtain access is a huge step in gaining new hunting ground. Maps can be stored in your device for use without a cell or wireless service. The free app is available for iOS and Android devices; the premium map subscription with property info costs $14.99-$34.99 per state, per year. Just slip an iTunes gift card into my stocking, Santa.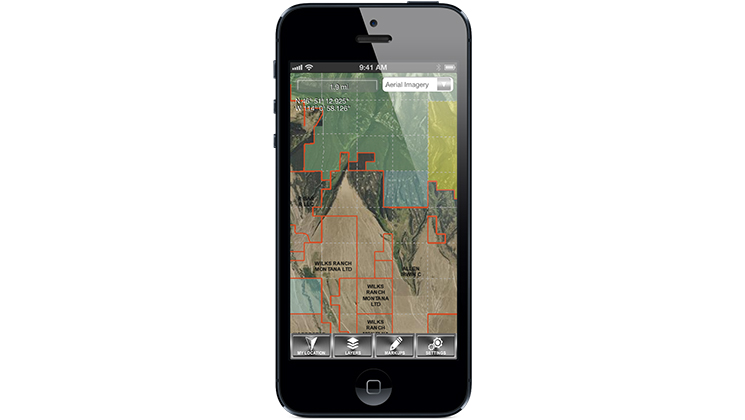 Karen Mehall Phillips, Senior Editor
Main Event: Mossberg Patriot
If a hunting rifle tops your hunter's wish list, peruse Mossberg's 2015 bolt-action Patriot line offering great value for the price. Models and variations cover youths and adults alike in 11 calibers and five stock options, including: Bantam and Super Bantam versions with shortened and adjustable lengths of pull; Night Train versions with a tactical design; Mossy Oak Deer Thug combos; and rifles sporting factory bore-sighted Vortex Optics scopes. Walnut and laminate stocks have rich-looking stippled pistol grips and fore-ends for a firm grip. Features include drop box magazines, fluted barrels with recessed crowns, new streamlined bolt handles, Weaver scope bases and a patented LBA user-adjustable trigger system. And, of course, the name "Patriot" is simply fitting for any freedom-loving American hunter! MSRP: $350-$650.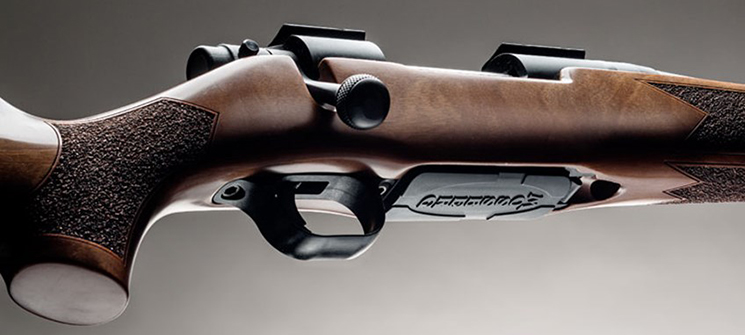 Undercard: Chaheati
In the spirit of warm holiday wishes, keep your hunter warm, literally, with a Chaheati—a cordless, lightweight, collapsible chair with a rechargeable heating system. Ideal for the hunting blind, it provides up to six hours of heat across your back, bottom and under your thighs. Dubbed "All Season," thanks to four temperature settings and the fact it's element resistant, it also delivers therapeutic benefits to tight, aching muscles or joints. Chaheati is the only heated hunting/camping chair that uses patent-pending woven heating technology rather than coils and a convenient lithium-ion rechargeable battery that I recharge in my car. MSRP: $109.99.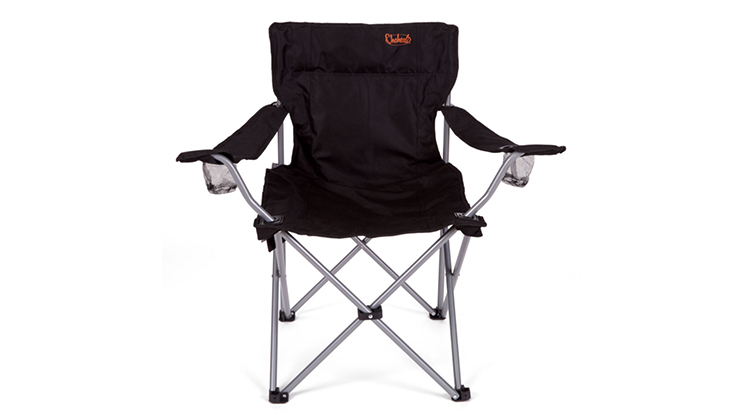 Stocking Stuffer: Manzella Tracker Hunting Gloves
If our hands freeze we won't last long on stand no matter how many layers of clothing we wear. Why not help your hunting buddy's hands and fingers stay warm and nimble this winter with Manzella's Tracker hunting gloves? Available in Men's and Women's sizes, these gloves are waterproof, breathable and feature Manzella's Thinsulate X-Static scent control. Their over-the-sleeve cuffs seal the deal without adding bulk so you can drop a pair right into that Christmas stocking! MSRP: $30.95.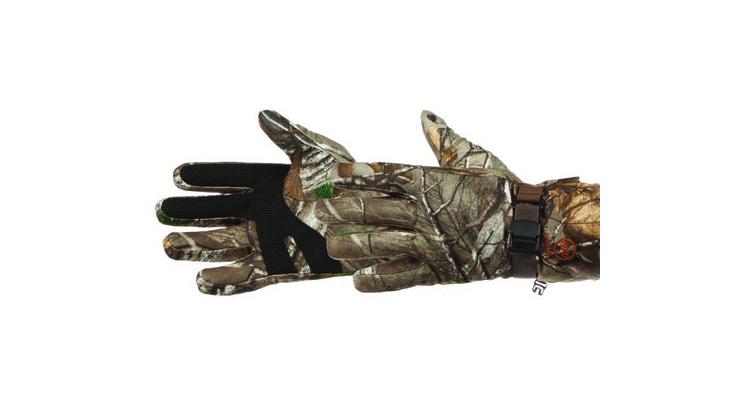 Shawn Skipper, Web Managing Editor
Main Event: Savage Arms A17
It's a safe bet that, with the A17, I'll come in well below my companion's "Main Event" recommendations, but that's OK. The handy little rimfire rifle took the industry by storm in 2015, and for good reason. Some 13 years after the .17 HMR's arrival, someone has finally been able to build a semi-auto rifle that will reliably shoot it—an industry first that's left varmint hunters and plinkers alike asking about the A17 since day one. And I'm not exaggerating—no firearm or bow that's been covered on AmericanHunter.org this year has gotten more search traffic than the A17. Not by a long shot. The people have spoken. Give them their A17's. MSRP: $465.

Undercard: Rig'Em Right Mudslinger Floating Backpack
There's no shortage of blind bags and packs available for the waterfowl hunter. And, sure, most of them do the job just fine. But if you're looking for something that'll do an exceptional job, turn your eyes to this new offering from Rig'Em Right. The blind bag redesigned, the Mudslinger Backpack from has ample room and pockets, will stand upright on its own and float if need be. It's quickly become my go-to companion in the duck blind, and has caught the eye of many a hunting buddy already. I know what's on their Christmas lists, at least. MSRP: $189.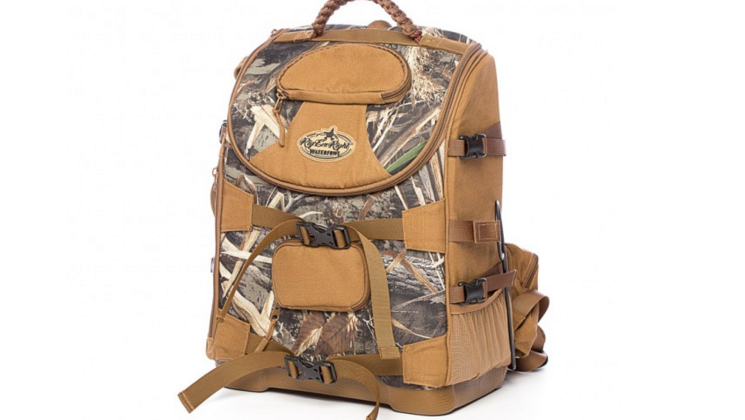 Stocking Stuffer: Yeti Rambler Lowball
Nearly any hunter can appreciate a good cup of coffee—or perhaps a post-hunt nightcap—and the folks at Yeti know it. That's why they took a quick break from making their famous coolers to release the Rambler 10 oz. Lowball. Featuring double-wall vacuum insulation, your new favorite drinking buddy will keep coffee hot and refreshments cold, and it's designed to survive event the toughest (or clumsiest) hunters. The stainless steel design will last forever, and the company's No Sweat technology will keep its exterior dry. What's not to love? MSRP: $24.99.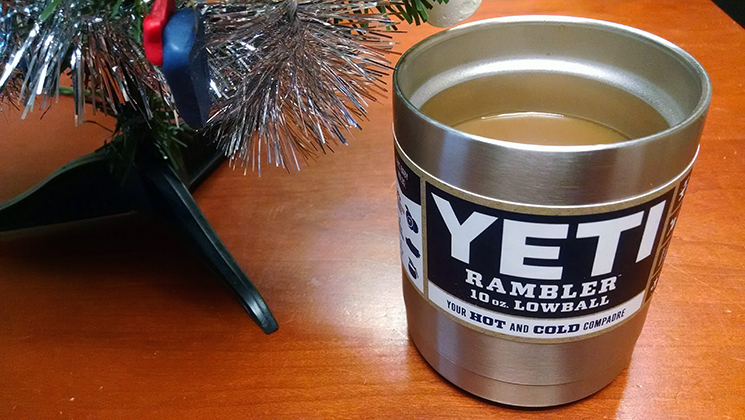 Jon Draper, Associate Editor
Main Event: TriStar Viper G2 Bronze
While there's nothing new about the inner workings of TriStar's Viper G2 semi-auto shotgun, the company has cleaned it up rather nicely this year with the introduction of the "Bronze" model. The bronze Cerakote finish on the receiver and the semi-gloss walnut stock produces just enough tinsel shine to be considered festive, yet not enough to keep it out of the duck blind. You might be asking why I haven't chosen a gun from finer "stock," and my answer is that I want a gun that works. The gas system of the Viper G2 is tried and true, and I want a gun that I won't be afraid to take out of the display case. For well below $800 you get a great looking, working-man's gun, complete with choke tubes and shim kits. MSRP: $759.

Undercard: Cabela's Instinct Accelerator Hunting Waders
Let's keep the duck hunting theme going—'tis the season, after all—with a new pair of waders. Cabela's breathable Instinct Accelerator Hunting Waders can be converted to waist-high waders for those puddle hunters and the redesigned boot would impress Santa himself. The boot design is lightweight, warm and doesn't feel like the cinder blocks we are all used to. While not insulated, the breathable material allows enough room to bundle up underneath with multiple layers. These are some of the most comfortable waders I've ever tried. MSRP: $239.99.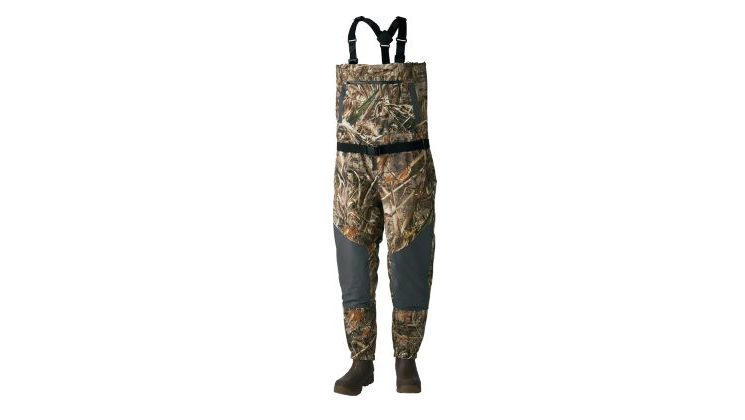 Stocking Stuffer: Carlson's Cremator Choke Tube
Featuring Triple Shot Technology, Carlson's new Cremator choke tubes can handle steel, lead, copper and heavy shot while delivering deadly patterns on waterfowl. And yes, I realize that at $49 they are a bit over the "stocking stuffer" budget parameters, but it's the perfect size for the sock on the mantle. Santa will have to make an exception.