by
posted on January 13, 2018
Support NRA American Hunter
DONATE
There's been a race to the bottom in the bolt-action rifle market lately, and off-putting as that may sound, it's been beneficial for hunters. Not so long ago, genuine out-of-the-box MOA hunting rifles were rare, and they certainly weren't cheap. Modern machining practices, improving trigger designs and improved headspace control have allowed rifle manufacturers to shrink both group sizes and MSRPs to a point where hunters have become somewhat spoiled. New rifles—even four and five hundred dollar rifles—are expected to shoot an inch or better, and the craziest thing is that many of them will do just that.
This new crop of affordable rifles may have left you with a surplus in your hunting budget. You could use that money to buy a new vacuum cleaner or reseed the lawn, but why not use some of that earmarked cash to improve your hunting experience? Here are five ways to invest that money that will produce returns in the field.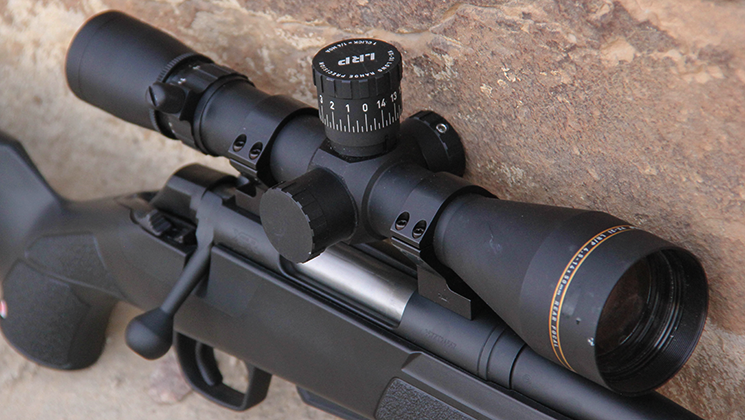 Improve Your Optics
Many hunters think it's outlandish to spend more on their scope than their rifle, but I disagree. Quality optics offer great glass and superb lens coatings for sharper images in any light conditions. High-end scopes tend to track more accurately when making elevation adjustments, and they also offer robust lens housings and more versatile magnification ranges. Admittedly, I was one of the early detractors of expensive optics early in my hunting career, assuming that a scope was a scope, and a little variation in optical quality didn't warrant a significant jump in cost, but I've changed my tune. I've invested in better quality binos as well—after all, you can't shoot what you can't see. I've known several hunters who made the leap to more expensive, higher-quality optics, and none of them have regretted doing so. You don't need to spend a fortune, but purchasing premium optics will pay dividends in the field.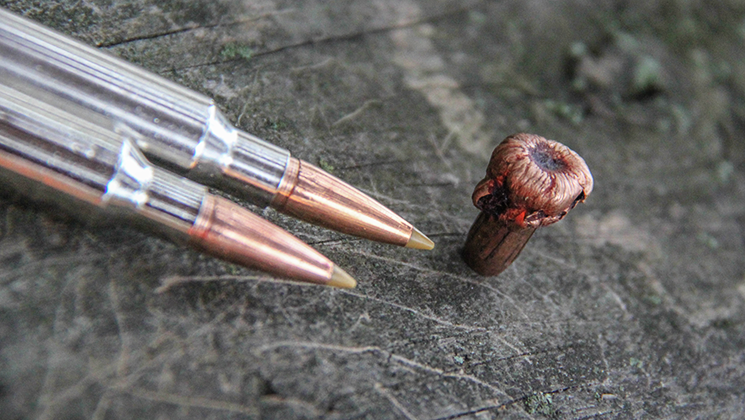 Find the Right Ammunition
Hunters don't seem nearly as passionate about their favorite bullet as they do about caliber choice. While a rift between two hunters over the relative merits of the .308 Winchester versus the .30-06 Springfield may lead to dissolved friendships, even physical altercations. Very few hunters are equally invested in their bullet selection, and that's a mistake. Accuracy, trajectory and energy are important, but none of those factors matter if your projectile doesn't perform.
Regardless of whether you handload or buy off-the-shelf ammo, finding the right load for our rifle requires time and money. Some bullets that work well in one rifle won't produce the same results in another. If you handload, you can massage loads by increasing or decreasing powder charges, switching propellants, changing bullets or otherwise tweaking your recipe until you find the combination your rifle prefers. If you don't handload, you'll need to buy a variety of different factory loads and spend time at the range to determine which ones work with your gun. Regardless of whether you buy factory ammo or roll your own, you've got to find a load that your rifle shoots well with a bullet that's properly constructed for the game you intend to hunt.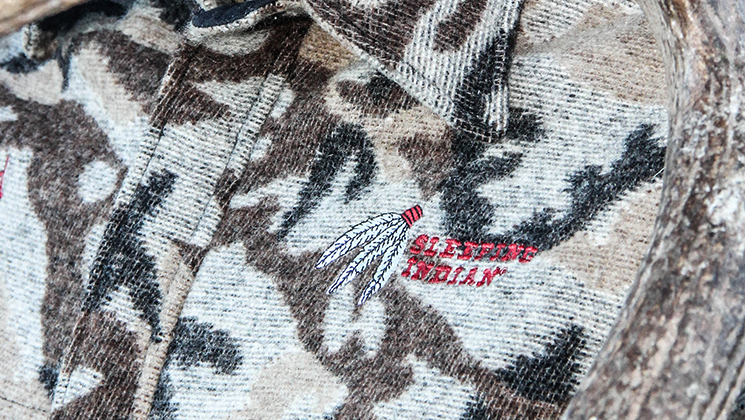 Upgrade Your Hunting Clothing
To clarify, I said buy better hunting clothing, not more. The imperative for buying high-quality hunting clothes is not to look good in pictures or to be sure the camo pattern on your gun matches your waders, but to hunt longer and remain more comfortable in the field. On warm days early in the season, you need breathable, lightweight clothes, but as fall turns to winter, you'll need layers to combat the cold. Many clothing manufacturers recommend three layers for cold weather hunting—a base layer that wicks perspiration away from the skin (since moisture conducts heat faster than air and reduces body temperature rapidly), a mid-layer that provides a high level of thermal insulation (like down), and an outer layer that protects against wind and precipitation while offering an additional level of thermal insulation.
You don't need to have a walk-in closet bursting with camo duds. Nor do you need to stumble around in poofy clothes like some Mossy Oak edition of the Michelin Man to stay warm. Instead, buy high-quality clothing and layer as needed. When you're shopping for a new in-field wardrobe don't forget quality footwear, either. A few of my favorites include Sleeping Indian Wool's Ridgeline shirt, KUIU's Teton rain jacket and Danner's Gila boots.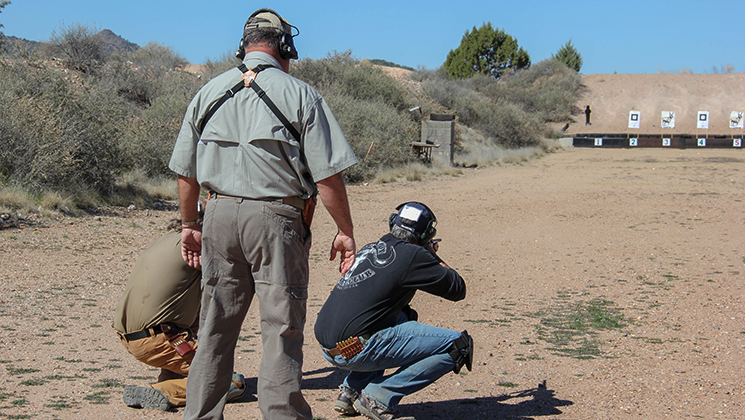 Take a Field Hunting Course
Half-MOA accuracy doesn't mean much if you can't get stable in the field and make a clean shot, so it's a very good idea to take a field shooting course, even if you're a seasoned hunter. Learning to shoot properly from field positions will make you a better hunter and decrease the odds of missing—or worse—wounding an animal, and since I've yet to encounter a shooting bench in the field, that means you'll need to learn to deliver accurate shots from kneeling, sitting, prone and even offhand positions.
The courses I've attended have also taught a great deal more than simply proper technique for field shooting. At one course, we had to spot each animal before we shot it, and I ended up missing about half of my shot opportunities because I simply didn't see the targets—a clear indicator that I needed to improve my glassing game. At another course, we were required to reload our rifles quickly and make offhand shots at targets representing wounded animals. These skills must be learned and practiced, and the best way to do that is to enroll in a field skills course. Good options include FTW Ranch's SAAM Precision Training Course for hunters or Gunsite Academy's Hunter Prep Course.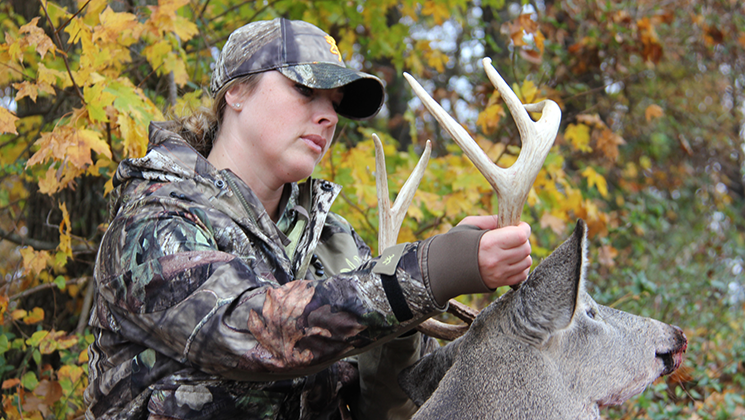 Outfit a New Hunter
My wife wasn't a hunter when we met, but she was open to the idea of accompanying me in the field. To make her experience as enjoyable as possible, I made sure that she had good boots, the right clothing, and, when the time came that she wanted to pull the trigger herself, a gun she was comfortable shooting. I consider buying gear for new hunters—a vest for a friend who's going pheasant hunting for the first time, or a pair of camo coveralls for a kid planning their first turkey hunt—an investment in the future of the sport. Even inviting friends who don't shoot to come to your range and break a few clays, or skip tin cans along the ground with a rimfire rifle, is money well spent. Every new hunter is one vote in our favor when anti-hunting forces try to strip away our rights. Most importantly, though, you'll have an opportunity to share the sport you love with another person, and you might gain a lifelong hunting companion.