by
posted on August 9, 2019
Support NRA American Hunter
DONATE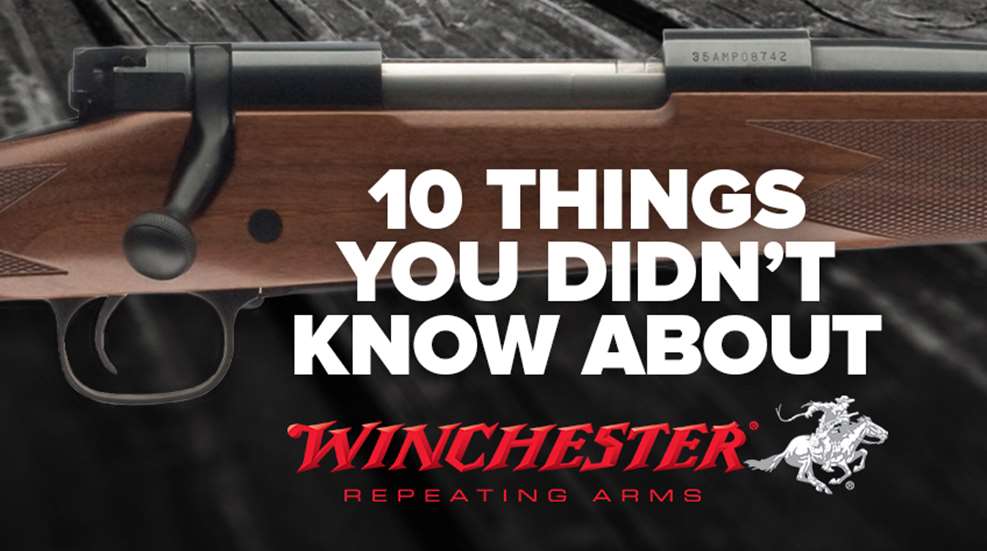 Few names in the shooting, hunting and outdoor industry inspire as much nostalgia and respect as "Winchester." One of the most prominent early American firearm manufacturers, Winchester Repeating Arms Company has a footprint in the very roots of U.S. history. It did, after all, manufacture the gun that won the West, among many, many others. And though the brand has dealt with its share of changes in its 153 years of history, having the Winchester name stamped on your firearm still carries significant weight, and rightfully so.
As you'd imagine, 153 years allows for plenty of stories, fables and fun facts. We've selected 10 of our favorites below. You'll have to forgive us if we miss something you feel deserved a spot: there's an awful lot of history to sort through when you're dealing with the gravitas of a name like Winchester.
So read on, and learn 10 things you didn't know about Winchester Repeating Arms. If you'd like to learn a few things about Winchester Ammo (which was covered in an earlier installment of this series), click here.
1. We'll start with one you almost assuredly do know—there's just no way to avoid covering Winchester's immense influence on 19th century America. Winchester's early lever-actions dominated the West, and of course it was the legendary 1873 that "won" it. Western legend Billy the Kid was photographed with an 1873, and then-rancher Theodore Roosevelt fell in love with the 1876. But before either of those rifles was born, the Model 1866 "Yellow Boy" became the very first rifle to bear the Winchester name. The brass frame gave the 1866 an iconic look—and an iconic nickname—that are well-recognized to this day.

2. It's no secret that many of the long-running American gun manufacturers have shared history. Winchester's, though, is laden with recognizable names. Its immediate ancestor was Volcanic Repeating Arms Company, which was the very first partnership between Horace Smith and Daniel Wesson (they hadn't yet founded their legendary revolver company). Oliver Winchester happened to be the young company's largest stockholder. After Volcanic ultimately went belly-up, Winchester and his partner purchased what was left and reorganized it into New Haven Arms Company in 1857. Nine years later, Winchester again reorganized the company—finally adopting the Winchester Repeating Arms name—after political infighting with employee Benjamin Henry. Yes, that Henry.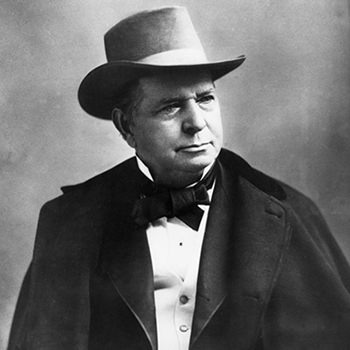 3. Though Winchester still very much offers modern versions of its lever-action legends, many modern-day American hunters have become familiar with the company's bolt-action rifles—notably the Model 70. That said, Winchester's very first bolt-action offering was launched in 1883. We'll forgive you if you don't recognize the name: Model 1883 Hotchkiss. Built on a design patented by Benjamin B. Hotchkiss, the rifle and its variants hung around until the late 1800s before fading into history.
4. Winchester's modern shotgun offerings have been knocking things out of the park—the SX4 was named the American Hunter "Shotgun of the Year" in 2018. The company's first shotgun, though, looked a little bit different. After the company's ammunition division entered the shotshell market in 1886, a scatter gun wasn't going to be far behind. The company played to its roots, and did what it did best: build a lever gun. And so the Model 1887 lever-action repeating shotgun was born. The far more successful Model 1897 pump-action wasn't far behind, but Winchester's very first shotgun—one that John Browning himself contributed to—was indeed a lever-action model.

5. Here's a fun fact that we covered in the Winchester Ammo version of this list, but absolutely had to use again—especially since the two brands still use the same logo. Ever wondered where the famous horse and rider logo came from? Artist Phillip R. Goodwin created the illustration that would soon become synonymous with the company in 1919. It wasn't until 1965 that Winchester officially trademarked the logo.
6. Another one from the Ammo list, but again, important to note here. The Winchester brand's business history is a little bit long and convoluted, but at the end of the day, Olin Corporation is the parent company of Winchester Ammunition, and the Herstal Group is the parent company of Winchester Repeating Arms. Herstal is also the parent company behind FN Herstal and Browning Arms Company.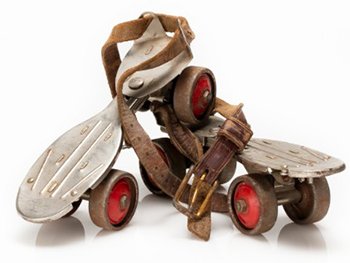 7. Like almost every turn-of-the-century gun company, the Winchester brand produced a handful of distinctly non-firearms related products. We suppose that the pocket knives, hand tools and home appliances that bore the company's name weren't anything too strange. The fishing reels and roller skates produced in 1919, however? You don't see those every day.
8. Own a shotgun? Have you ever swapped out the choke tube—maybe for a specialized purpose? Winchester's WinChoke system, introduced in 1969, was one of the industry's very first interchangeable choke tube systems offered in a factory shotgun.
9. Winchester's XPR has become one of the most in-demand bolt-action rifles on the market since its introduction in 2015—which makes it very easy to forget that, when the rifle launched, it was actually the first new Winchester brand bolt-action centerfire design in more than 50 years. What's five decades or so in between new releases, so long as you get them right? Right?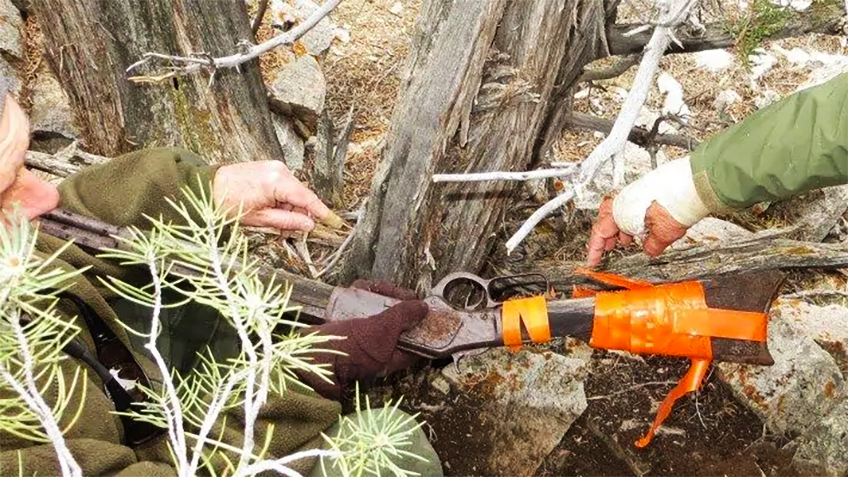 10. You may recall an interesting story from back in 2014, when a Model 1873—apparently abandoned or forgotten by its original owner—was discovered leaning against a tree in Nevada's Great Basin National Park. How it got there and how long it stayed there, we'll probably never know. So for Fun Fact No. 4, here's an update: The rifle was determined to have been purchased new in 1882. After a trip through the Cody Firearms Museum's restoration department, it was returned to the park where it was found, where it's now the centerpiece of its own display. The full story of the "Forgotten Winchester" will forever remain a mystery.
Looking for more of our "10 Things You Didn't Know" series? Click on the links below!
• 10 Things You Didn't Know About Savage Arms
• 10 Things You Didn't Know About RCBS
• 10 Things You Didn't Know About Browning
• 10 Things You Didn't Know About Fausti
• 10 Things You Didn't Know About Mossberg
• 10 Things You Didn't Know About Trijicon
• 10 Things You Didn't Know About Aguila Ammunition
• 10 Things You Didn't Know About SilencerCo
• 10 Things You Didn't Know About Nikon
• 10 Things You Didn't Know About Hornady
• 10 Things You Didn't Know About Mossy Oak
• 10 Things You Didn't Know About TriStar Arms
• 10 Things You Didn't Know About Can-Am
• 10 Things You Didn't Know About Winchester Ammo
• 10 Things You Didn't Know About Benelli
• 10 Things You Didn't Know About Beretta
• 10 Things You Didn't Know About Remington
• 10 Things You Didn't Know About Ruger
• 10 Things You Didn't Know About Smith & Wesson
• 10 Things You Didn't Know About Weatherby
• 10 Things You Didn't Know About Federal Premium
• 10 Things You Didn't Know About Taurus USA
• 10 Things You Didn't Know About Leupold