by
posted on April 12, 2016
Support NRA American Hunter
DONATE
For as long as man has hunted beast, strides have been taken to conceal the hunter from his prey. What began with stringing together local flora and fauna to better hide oneself in a natural setting has become a multi-million dollar business in modern times. Though each hunter has his or her own preferences—regarding style, brand and even necessity—there's no denying that camouflage is more synonymous with hunting. Not every firearm owner is a hunter, and not every bow finds itself pointed at a whitetail, but you can safely assume that the guy decked out in a grasslands camo pattern is probably a hunter. In these last three decades, the camouflage industry has undergone an evolution of sorts, as technological advancements have allowed for more advanced patterns and designs than ever before. In that time, a handful of companies have established themselves as titans of the camo industry—among them, Mississippi-based Mossy Oak.
In its 30 odd years of existence, Mossy Oak has become one of the most respected names in the hunting and outdoor business, and for good reason. The company's patterns have helped revolutionize hunting-specific camouflage as a whole, and recognized by hunters and huntresses throughout the world. Product lines like "Obsession," "Shadow Grass Blades" and "Treestand" have become brand names in their own right, furthering Mossy Oak's hold on the American hunter.
Despite the company's successes, it didn't become a staple overnight. And the road to 2016—Mossy Oak's 30th Anniversary—is chock full of stories worth telling. That's where I come in. Here are 10 things you didn't know about Mossy Oak.
10. Mossy Oak has long claimed to have to started with a "fistful of dirt." That's because its founder, Toxey Haas—a lifetime hunter and outdoorsman—took his initial inspiration from the dirt, leaves and twigs in the woods of his native Mississippi. He quite literally used what nature surrounded him with to create a camouflage pattern, and sought to have it printed.
9. It's said that Toxey's very first pattern was created with, of course, the sharp eyes of the wild turkey in mind. Only the madness of spring turkey hunting could drive a guy to create his own camouflage line.
8. All of Mossy Oak's camouflage features a natural, blended coloration. One of the first examples Toxey called upon when crafting his product was the Bobwhite quail hen. As with any ground nesting bird, the mother hen has to remain hidden while on her nest. Toxey was impressed with how the quail hens he'd seen could adapt to their environment. He envisioned helping hunters do the very same. If only those quail knew what kind of trouble they started for their bird-brethren.
7. The first Mossy Oak garments were sold by telephone and mail order in 1986. The founder's parents helped with logistics and fulfillment from their own home, a location that also pulled duty as the company's warehouse. Toxey's first desk was an old window air conditioner on the floor with a piece of plywood on top.
6. The entire Haas family was on-call for 1986-era Mossy Oak. The dyes in the very first run of the company's fabric had to be heated to set. Toxey's mother helped oversee the process personally. She hauled every finished garment to the local Laundromat, and ran them through the hottest commercial dryer in town. Afterwards she re-folded and re-packaged them all by hand. That's dedication.
5. Mossy Oak's first two official patterns were called Bottomland and Hill Country. Bottomland prevailed, and remains in demand to this day. Don't discount this one. Nowadays you'd be hard pressed to find technology that has endured for 30 years, with little change. If you don't think of camouflage as technology, you haven't been paying attention.
4. For as long as the company's been in business, Mossy Oak has prided itself on supporting wildlife conservation efforts. At SHOT Show 2016, it announced that it would become the official camouflage of both the National Wild Turkey Federation and Ducks Unlimited. Going forward, if you purchase Mossy Oak turkey camo, you're supporting the NWTF. If you purchase waterfowl patterns, you're supporting Ducks Unlimited and its efforts. Bottom line, Mossy Oak is a team player.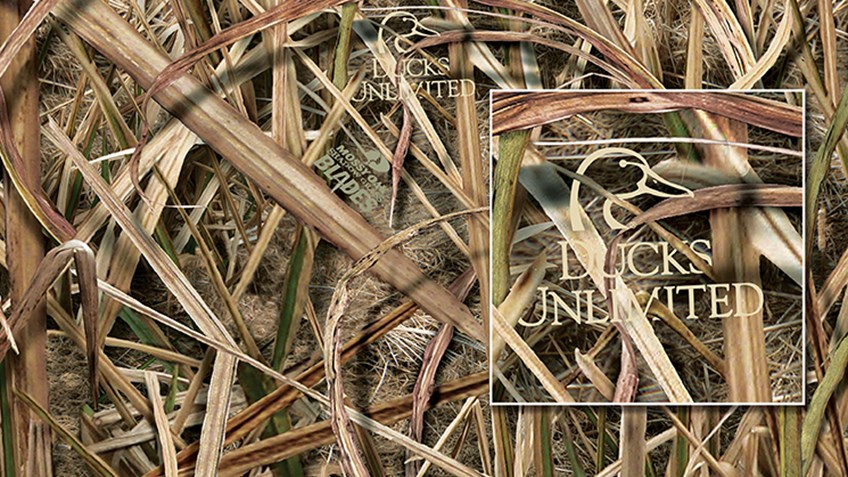 3. Mossy Oak has changed its company logo just once in its 30-year history. The original Mossy Oak tree logo was hand-drawn, as were the elements in the company's first camouflage patterns. The second and current logo incorporates a more modern, graphic design. The original logo can still be found on contemporary releases of the company's classic patterns like Bottomland and Green Leaf.
2. Like I said, for a long time, Mossy Oak's designs were hand drawn. All of the company's patterns were hand drawn until the introduction of digital technologies in the mid 1990's.
1. Ever wondered where the whole "Mossy Oak" bit came from? Well, here you go: The company was named after an actual, specific tree that stood on the land where many of Toxey's first hunts took place. The tree wasn't the biggest in the woods, but its distinctive character set it apart and made it an easy gathering place at the end of a morning's hunt. That theme became something of an ethos for the Haas family and the company in general.
Looking for past installments of our "10 Things You Didn't Know" series? Hit the links below!
• 10 Things You Didn't Know About TriStar Arms
• 10 Things You Didn't Know About Can-Am
• 10 Things You Didn't Know About Winchester Ammo
• 10 Things You Didn't Know About Benelli
• 10 Things You Didn't Know About Beretta
• 10 Things You Didn't Know About Remington
• 10 Things You Didn't Know About Ruger
• 10 Things You Didn't Know About Smith & Wesson
• 10 Things You Didn't Know About Weatherby
• 10 Things You Didn't Know About Federal Premium
• 10 Things You Didn't Know About Taurus USA
• 10 Things You Didn't Know About Leupold