by
posted on January 25, 2020
Support NRA American Hunter
DONATE
Every once in a while, someone comes out with a product so innovative that you scratch your head and ask why this hasn't been thought of earlier. Federal's brand-new FireStick is one of those products; I feel this may be one of the biggest innovations for the muzzleloading rifle since the development of the inline ignition system. Their new FireStick is a polymer capsule, which holds a 209 shotgun primer and is charged with a load of Hodgdon's new Triple Eight powder.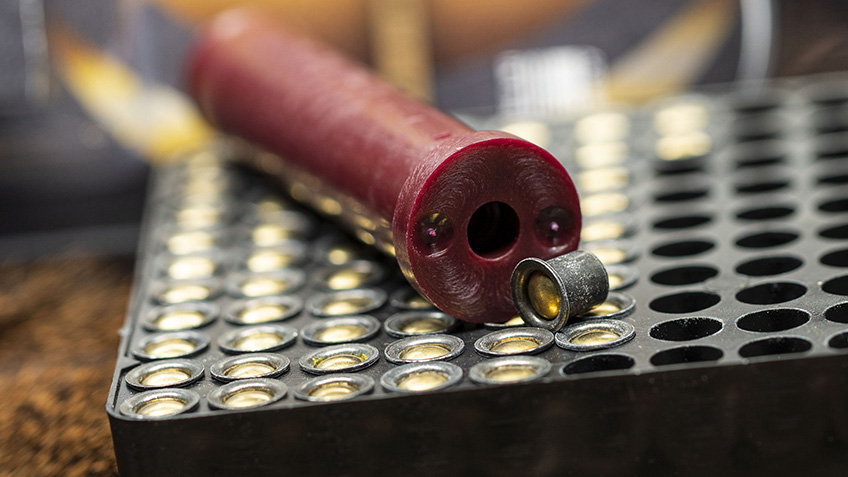 Available in 100- and 120-grain loads, the FireStick gives not only the consistency any muzzleloading rifle aficionado will appreciate, but this may the most weatherproof system of charging that has ever been developed. The FireStick is inserted from the breech, while the bullet is loaded from the muzzle, and should you wish to unload the firearm and make it safe, the FireStick can be removed; no longer does the rifle need to be fired to remove the powder charge, and with the FireStick removed, the rifle is completely inert. Climbing a fence, or into your favorite treestand has never been safer, and your powder charge has never been more resistant to the elements.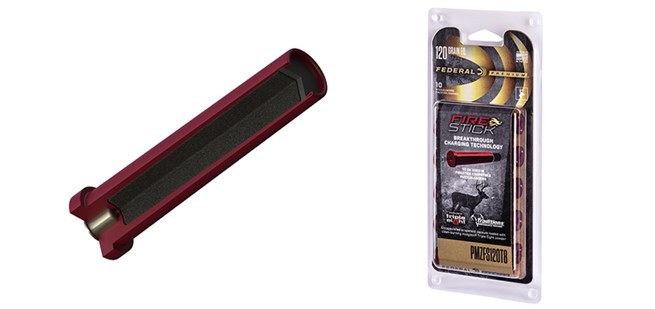 The FireStick is compatible with the new Traditions NitroFire muzzleloader, for a completely new experience for hunters who embrace the additional opportunities that a muzzleloading rifle and the special seasons can provide. Loaded to the same tight tolerances of Federal cartridges, this new innovation will certainly improve the reliability of the muzzleloading rifle, and help eliminate that sickening 'snap' when a cap goes off, but the powder charge does not.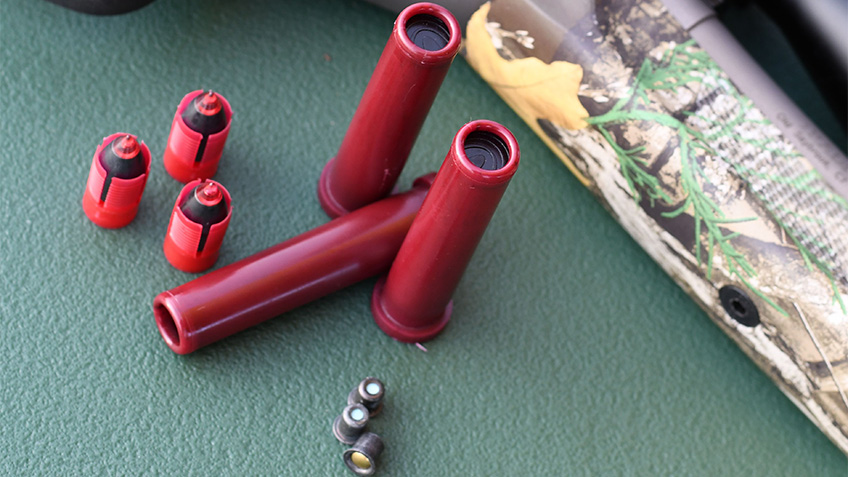 It works best with Federal's 209 Muzzleloading Primer, but will function well with any 209 primer. The FireStick has also proven to be one of the fastest and easiest means of charging a muzzleloader yet developed. I have a feeling you'll be seeing quite a few of these in the 2020 hunting season.
The FireStick has an MSRP of $26.99 per pack of 10. For more information, visit federalpremium.com.