by
posted on January 31, 2019
Support NRA American Hunter
DONATE
The 2019 SHOT Show saw the release of the latest cartridge from Winchester—the 350 Legend. The new cartridge is a .223 case blown out to have straight walls, making it a perfectly viable choice for those states which require the use of a straight-walled rifle cartridge for deer hunting. The bullet diameter is listed as .357″, and the rimless design will require the cartridge to headspace off the case mouth.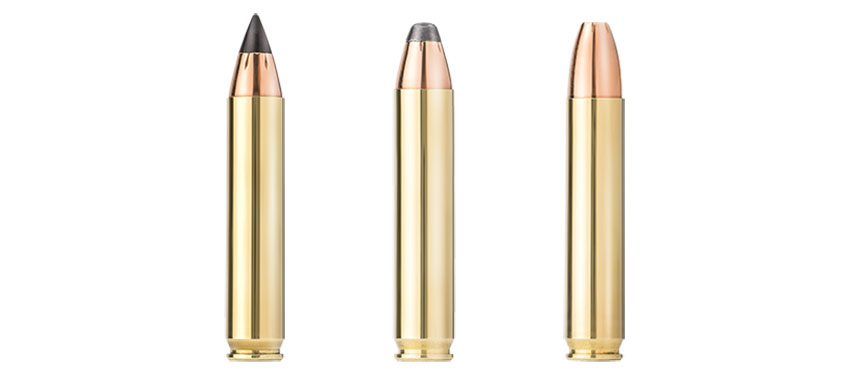 Winchester is currently offering five different loads for the new cartridge: a 150-grain Deer Season XP at 2350 fps, a 180-grain Power-Point at 2100 fps, a 160-grain Power Max Bonded at 2225 fps, a very affordable 145-grain FMJ in the USA ammo line at 2350 fps, and a Super Suppressed 265-grain load at 1060 fps.
I had the opportunity to shoot the 350 Legend at SHOT Show's Industry Day at the Range in a Winchester bolt-action rifle, and it was plenty accurate and pleasant on the shoulder. They had the Deer Season XP load and the USA Full Metal Jacket loads on hand; point of impact between the two was so close at 100 yards that a hunter could easily use the much more affordable FMJ ammunition for off-season practice as well as plinking, and switch to the Deer Season XP for hunting. In Winchester's comparison to the veteran .30-30 Winchester, the 350 Legend shows to have an energy advantage of 120 ft.-lbs., yet delivers less recoil than the old deer classic.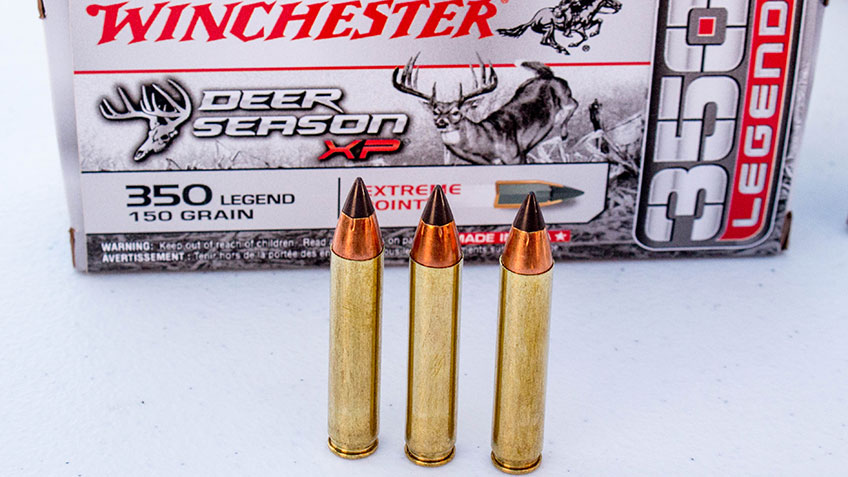 Will the 350 Legend become a deer camp classic? It certainly has the potential to catch on in those areas where the shots are close, and a lightweight bolt-action rifle or AR-platform gun chambered to this cartridge would certainly make sense. I'm sure the 180-grain Power-Point would make good hog medicine, and that 265-grain subsonic load would be a ton of fun; couple those with the Deer Season XP load and you've got a versatile cartridge that is just plain fun to shoot.
For more information on the new 350 Legend cartridge, visit winchester.com.