by
posted on February 1, 2019
Support NRA American Hunter
DONATE
The second cartridge to bear the Precision Rifle Cartridge moniker, Hornady's new .300 PRC gives the long-range hunter plenty to be happy about. Based on the .375 Ruger case—a beltless design with the same case head diameter as the famous .375 H&H Magnum—the .300 PRC was engineered from the start with the idea of handling the long, high ballistic coefficient bullets. The case measures 2.580 inches, and the overall length will range between 3.575 inches and 3.700 inches, leaving plenty of room outside the case for the longest projectiles.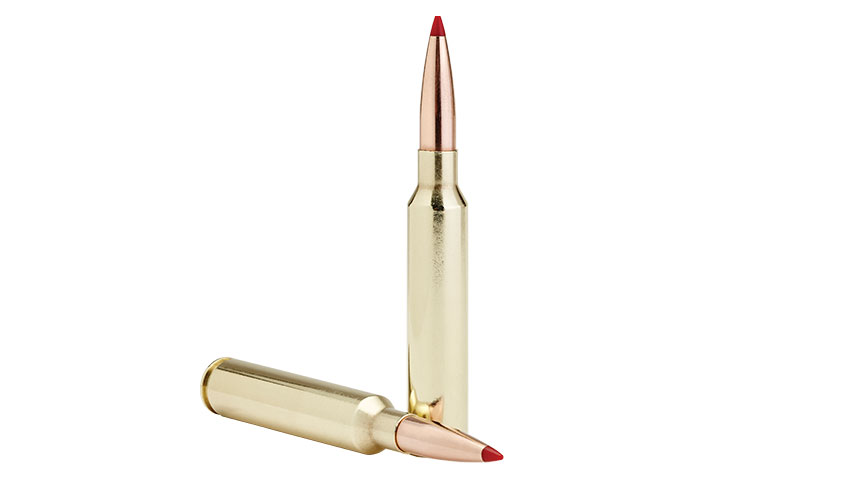 The cartridge features a 30-degree shoulder for headspacing, as well as giving improved chamber alignment. Better chamber alignment usually equals better concentricity, which ultimately translates into an improvement in accuracy. Hornady has two loads on the market for the .300 PRC: a 225-grain ELD Match (with a G1 B.C. of .777 and a G7 of .391) load at a muzzle velocity of 2810 fps and a 212-grain ELD-X (with a G1 B.C. of .673 and G7 B.C. of .336) hunting load at a muzzle velocity of 2860 fps; this pair will handle both long-range target shooting and hunting duties for nearly all game, save the true heavyweights.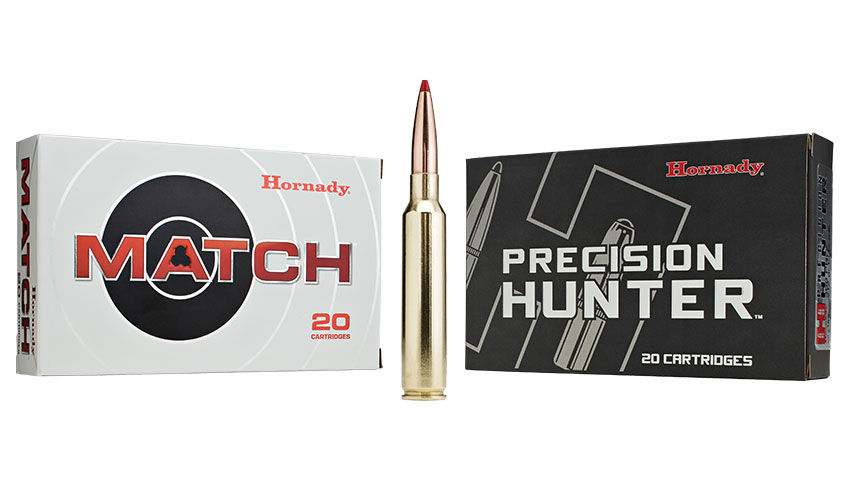 Both of these bullets are long—too long in fact to be properly seated in the classic .300 Winchester Magnum case—and the .300 PRC will probably be housed in a magnum-length receiver. The case is big enough to have a respectable capacity, yet short enough to allow the long projectiles (which pose an issue, even in our older magnum-length cartridges like the .300 Weatherby Magnum and .300 H&H Magnum) to be properly seated. The Department of Defense has ordered a number of rifles chambered for the new cartridge, which should give an indication of the accuracy potential of the new .300 PRC.
For more information, visit hornady.com.