Support NRA American Hunter
DONATE
We expect our gear to do what it was made to do, to hold up to the beating we give it, time and time again. Here are our big game selections for 2018.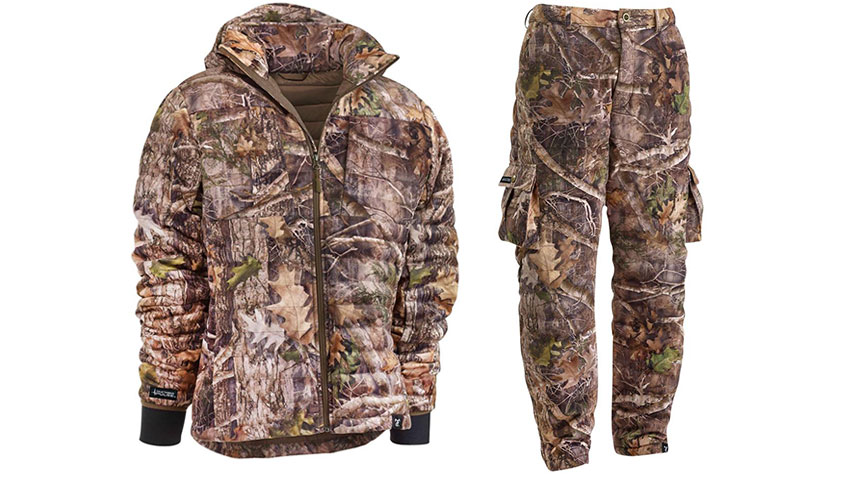 TrueTimber Truesuede Down Jacket & Pant
Hunters go high, practice scent control and demand the camo clothing they wear be as silent as they are in order to find success on cagey whitetails. The Truesuede series sports a soft, brushed-polyester shell that stays quiet as you move. Insulated with duck feather and down, these outer layers are warm without bulk; whether you shoot a rifle or bow, it won't hang up on excess material. The jacket has a removable insulated hood, as well as insulated chest pockets, perfect for keeping cell phones and other electronics from the power-depleting cold. The pant houses six pockets, including two cargo pockets. Both garments are covered in True Timber's Kanati camo pattern. MSRP: $129.99 jacket, $99.99 pant; truetimber.com.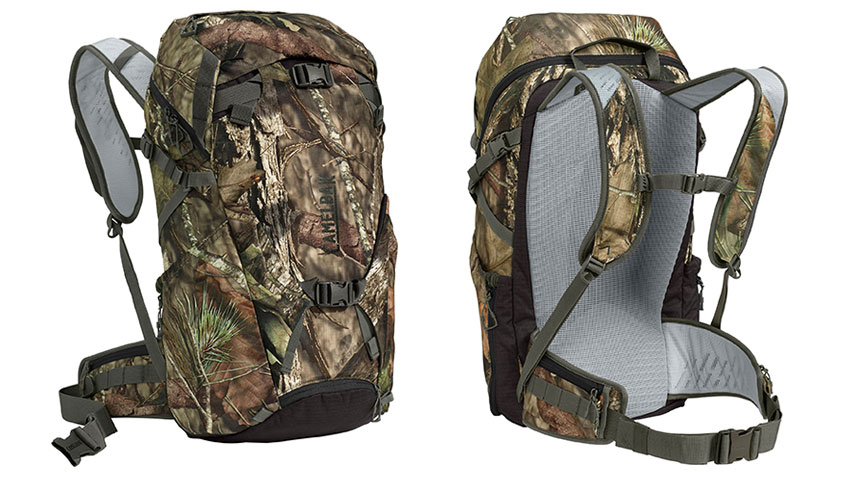 Camelbak Trophy TS Pack
The Trophy TS (Tree Stand) pack provides 1,800 cubic inches of storage space and a handy bucket-style lid that forms a sturdy workstation to keep the items you need right now within easy reach. An integrated bow and rifle mount securely straps either to your back until you get to your tree, and the padded panel construction keeps items inside the pack quiet during your walk in. Additional features like a removable "small items" organizer, rain cover and expandable side pocket (perfect for the included 50-ounce water bottle) make this pack a necessity for all-day stand hunters. Available in Mossy Oak Break-Up Country and True Timber Kanati camo patterns. MSRP: $199; camelbak.com.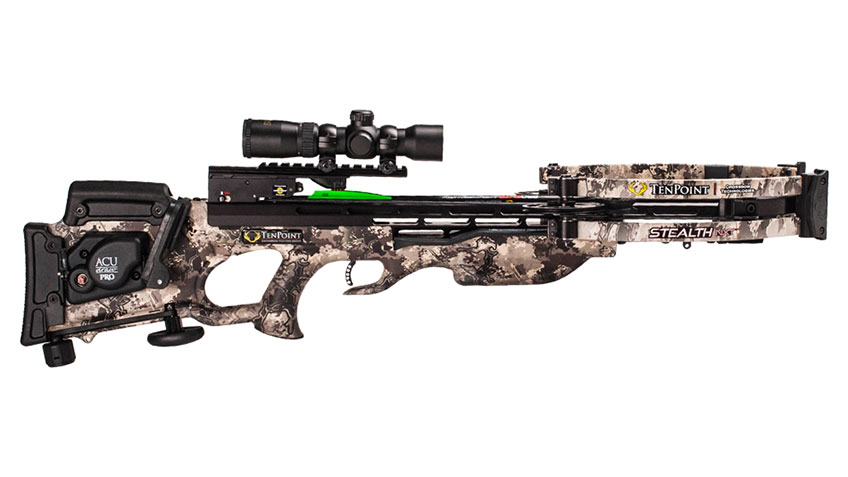 TenPoint Stealth NXT Crossbow
An ultra-slim width of just 9 inches from cam edge to cam edge when cocked allows for ultimate maneuverability. The XR6 cams, dual limbs, 3.5-pound trigger pull weight and four-cable system provide the speed (up to an advertised 410 fps), balance and accuracy crossbow hunters expect. A CNC-machined aluminum riser, 21.5-inch aluminum barrel and three-piece, carbon-fiber stock are responsible for the Stealth NXT's light, 7.3-pound weight, and vibration and noise reduction. TrueTimber Viper Western paint job, RangeMaster Pro Scope, string stop, quiver and a three-pack of accuracy-enhancing EVO-X CenterPunch premium carbon arrows are all standard. The Accudraw Pro crank system is optional. MSRP: $1,599.99; tenpointcrossbows.com.