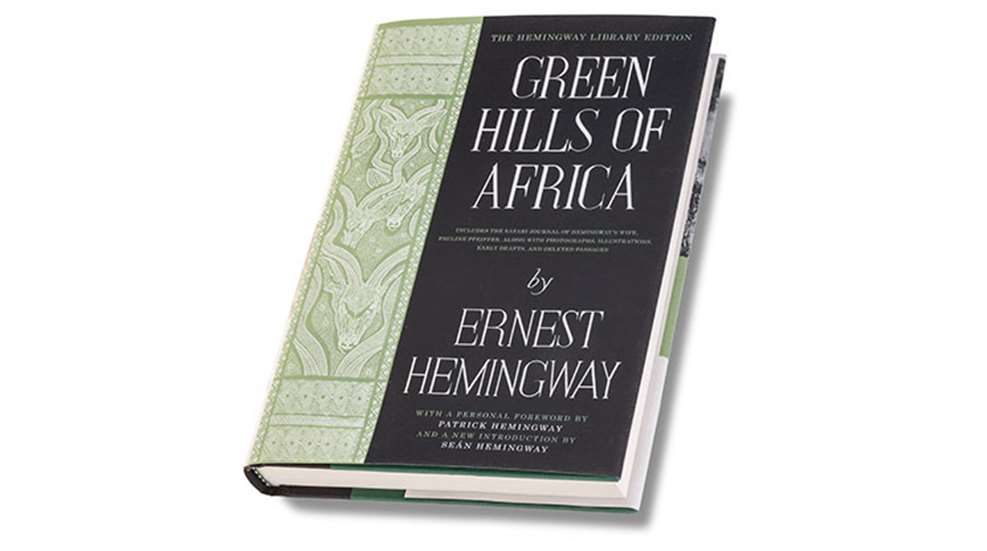 Hunters with an African safari on the mind—or those simply looking for a good read, from one of history's finest authors—will be pleased to learn that Ernest Hemingway's "Green Hills of Africa" was reissued today by Scribner Publishing. "Green Hills of Africa: The Hemingway Library Edition" features the author's original memoir of his 1933 safari across the Serengeti, as well as further content that wasn't available in the original print run.
First publishing in 1935, "Green Hills of Africa" was Hemingway's personal account of his 1933 safari, and an attempt on his part to produce a non-fiction tome that would thrill readers just as much as one of his works of fiction. In the original print, Hemingway chronicled the extent of his adventures throughout Tanzania, reflecting upon the people he meets and experiences they share as he strives to harvest a kudu bull. When first published, The New York Times called the book "the best-written story of big-game hunting anywhere I have read. And more than that. It's a book about people in unacknowledged conflict and about the pleasures of travel and the pleasures of drinking and war and peace and writing…In Green Hills of Africa, Hemingway's writing is better than ever, fuller, richer, deeper." 
The new edition includes the entirety of the original work, and is joined by a series of new components. Readers will find a series of journal entries written by the author himself, alongside the notes of his then-wife, Pauline Pfeiffer. Early drafts and passages that were deleted from the original edition's final manuscript have also been restored. 
Hemingway's family members has been involved with the reissue project since the beginning, adding their own signatures to the book. Patrick Hemingway, the only living son of Ernest, has included a personal forward. Sean Hemingway, a grandson, offers an introduction and editorial preparation.
For more information, go to ScribnerBooks.com.