Support NRA American Hunter
DONATE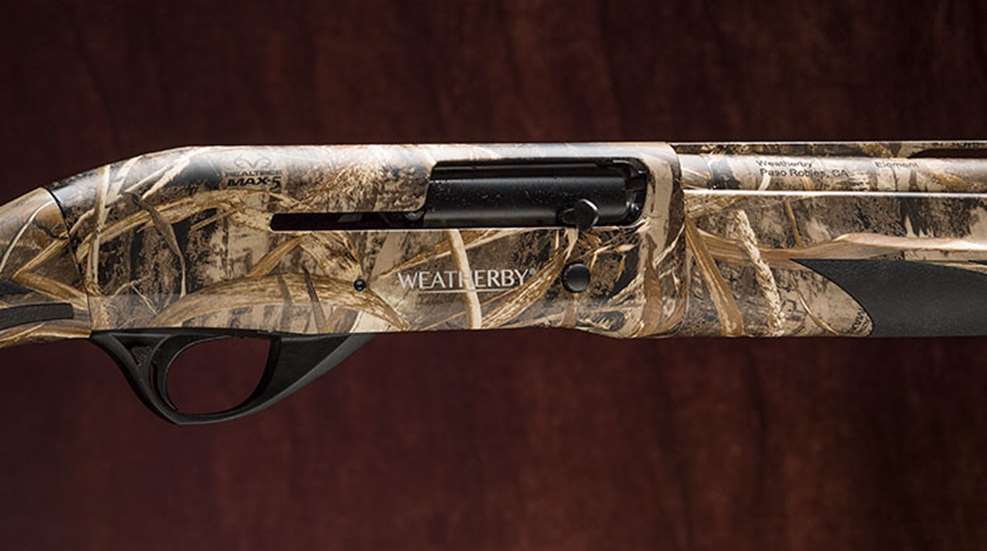 "Best in class" just about says it all. It announces to the world that you stand head and shoulders above your peers. To those companies whose products are featured herein, we say, "Welcome to the 'best' class."
Shotgun of the Year: Weatherby Element
The Element joins a long list of fine Weatherby shotguns cataloged since 1967. The Turkish-made inertia-operated semi-auto sells for $1,099 in Deluxe garb (two synthetic units like the waterfowl version above also are available). Weighing 6.75, 6.5 and 6 pounds in 12-, 20- and 28-gauge, respectively, "frankly there's not much it can't do," writes Field Editor Jeff Johnston ("Hardware," January).
Benefits of the inertia action mean less grime in the chamber than with gas-operated guns as almost all of it is blown out the barrel; fewer parts for less chance of failure; and no return spring in the fore-end, which moves the gun's balance point back for point-shooting upland hunters. AA-grade Claro walnut on the Deluxe comes from California, where Weatherby harvests wood for its Mark V rifles. A slim fore-end runs long, aiding extended-arm support and a magazine capacity of four.
The Element is light and fast and cycles all but the lightest loads reliably. It is, writes Johnston, "a fast, whippy bird gun that's designed to shoot where you look. It's a great feeling, good looking, supremely reliable and incredibly effective shotgun—all at an excellent price."
Editor's Note: Winning products must be tested by the editors, meet or exceed expectations on innovation, and provide hunters and shooters with value for their money. NRA Publications will present the annual Golden Bullseye Awards at an invitation-only breakfast during the 2016 NRA Annual Meetings & Exhibits in Louisville, Ky., May 20-22.