by
posted on September 30, 2015
Support NRA American Hunter
DONATE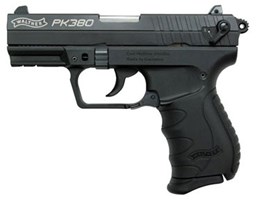 On Sept. 23, Matthew Nellessen of Friendship, Wisc., an avid deer hunter and former U.S. Army sergeant who served with the 961st Engineers in Afghanistan in 2006 and 2007, was scouting a potential hunting area in the Colburn Wildlife Management Area of Adams County when he locked eyes with a wolf only 30 yards away. Acting on instinct he gained from military service, Nellessen immediately pulled his sidearm, a Walther PK .380, and chambered a round. 
That's when things went from bad to worse. As he racked the slide, Nellessen noticed two more wolves approaching from the left.
"It all happened so fast," said Nellessen. "It was maybe 3-4 seconds and the wolves were on me." 
The first wolf came in from the right, mouth open, fangs ready to rip into Nellesen's leg. A swift kick from the man's boot landed square on the wolf's face and deflected the bite. 
"That first wolf missed my leg by 8-10 inches," he said.
The other two wolves weren't far behind. As the next wolf leapt toward Nellessen, the man jumped back and was able to fire a single round into the animal. Nellessen was unsure of the lethality of the hit, but two wolves immediately retreated for the bush at the sound of the gunshot and the third limped away "like a gut-shot deer," said Nellessen. 
Though shaken, Nellessen, realizing he had not been injured in the ordeal, made a hasty, yet calculated retreat to his truck, he said, "clearing every bush and tree along the way with my .380." Reaching a point roughly 600 yards from the truck, Nellessen breathed a small sigh of relief, phoned his wife and informed her of the ordeal.
"I thought, if the wolves were still following me," said Nellessen, "I ought to give her an idea of where I'm at."
Once home, he called the Wisconsin DNR.
The following day, with biologists from the Wisconsin DNR and U.S.D.A. Wildlife Services in tow, Nellessen returned to the scene of the attack, hoping to find a dead wolf. At press time no wolf had been found, but Nellessen said the group did find lots of wolf sign, and a blood trail that ended after roughly 150 yards. 
Follow Ups:
• Wisconsin Hunter Credits Military Training to Survival of Wolf Attack
• Second Wolf 'Incident' in Exact Same Location Leaves Little Doubt About Wisconsin Wolf 'Attack'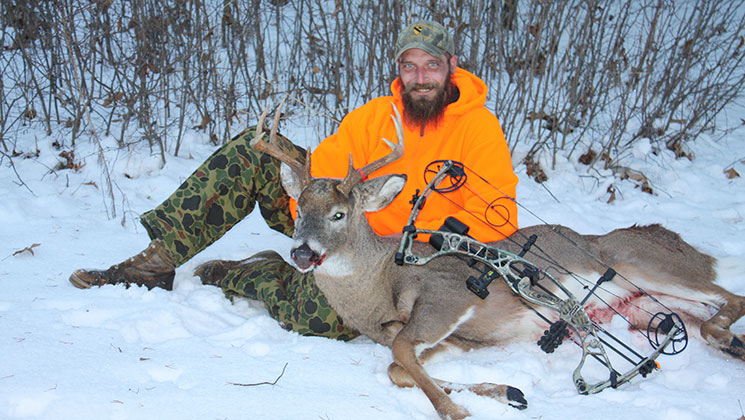 Nellessen is an avid outdoorsman.
Despite his encounter, Nellesen said, "I don't blame the wolves." He surmised that the perfect wind for scouting also turned out to be the perfect wind for unintentionally bumping into the wolves in what he described as "their living room."
Nellessen attributes his ability to survive the encounter to his military experience and the small sidearm he carried with him that day. 
"I'd be dead without my military experience," he said. "A single bullet saved my life … a .380 FMJ."
Phone calls and emails to the Wisconsin DNR confirm: "The Wisconsin DNR along with U.S. Fish and Wildlife Service are currently investigating a report of a wolf interaction on or about that date. That's all we can say since there is an ongoing investigation."
Matthew Nellessen, who says he is now "In the market for a bigger gun," renewed his NRA membership four days ago.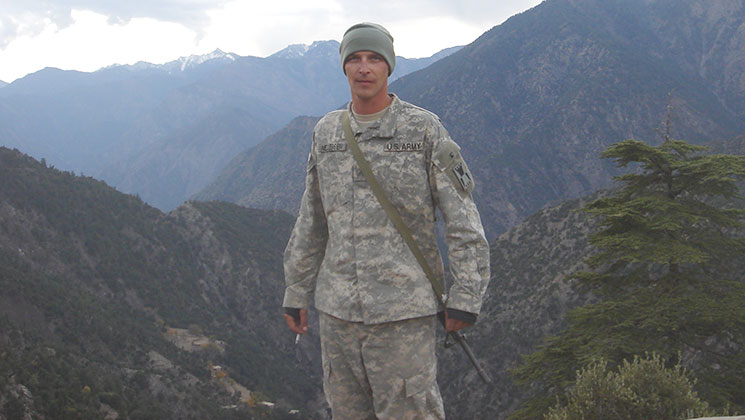 Nellessen credits his escape to his military training.