by
posted on February 2, 2016
Support NRA American Hunter
DONATE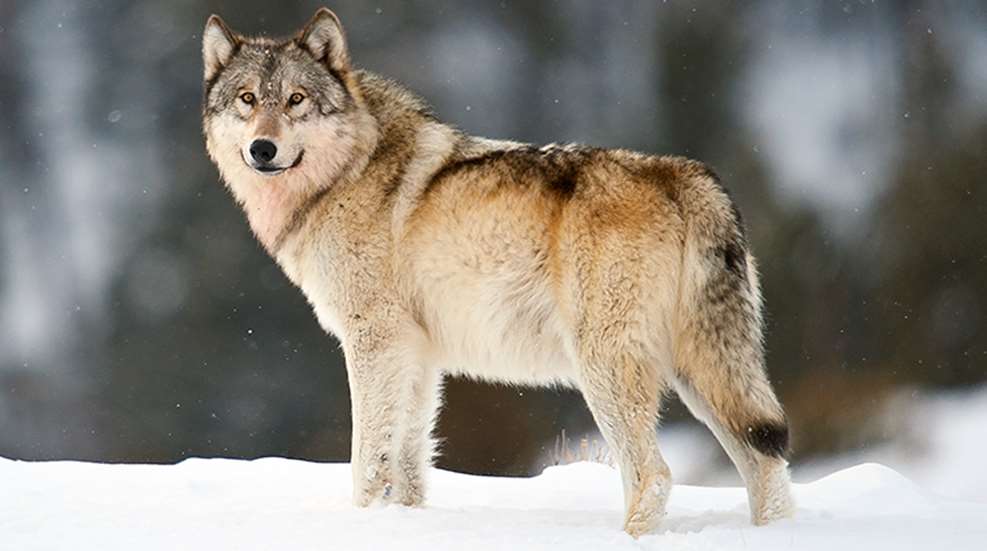 "Thank God it was me there. It wasn't someone else, in the middle of the dark … someone with their kid. ..."
As you may recall, that's one of the quotes we reported from Matthew Nellessen, the Wisconsin hunter who, as told in the December 2015 issue, survived an attack from three wolves using his Walther PK380. Who knew that a little more than two weeks later, in the exact same location of the Colburn Wildlife Management Area, almost the exact same "incident" would occur? Only this time it did involve those Matt Nellessen feared for, a man and his child. Luckily, both escaped without injury.
Though news reports are vague regarding the second "incident," Wisconsin DNR Large Carnivore Specialist David MacFarland, as well as Wisconsin DNR Chief Warden Todd Schaller have both confirmed the encounter.
"An individual and his son were hunting during the Youth Deer Hunt, and they actually were in the same exact location, down to the tree, as the first incident," said MacFarland. According to a report from Wisconsin Outdoor News, the father-son duo were deer hunting from the ground during the Wisconsin Youth Deer hunt on Oct. 10, 2015, when a wolf ran toward them but changed its course only 10 feet away. A second wolf, also running directly toward the pair, was stopped at 5 feet as the man fired his gun into the air.
This second encounter lent further credibility to the claims by Matthew Nellessen of his attack. The DNR has since reported that no charges will be filed against Nellessen and that his actions should be considered self-defense. Though refusing to label either encounter as an "attack," the DNR determined that the wolf pack in the Colburn area posed enough of a threat to human health and safety that they deemed it neccesary to put into place lethal trapping efforts only six days later on Oct. 16. Trapping has since been halted and no wolves were reported killed. According to a report from WKOW News out of Wisconsin, the DNR has since determined that the threat from the animals appears over as the wolves have apparently moved on.