by
posted on February 11, 2011
Support NRA American Hunter
DONATE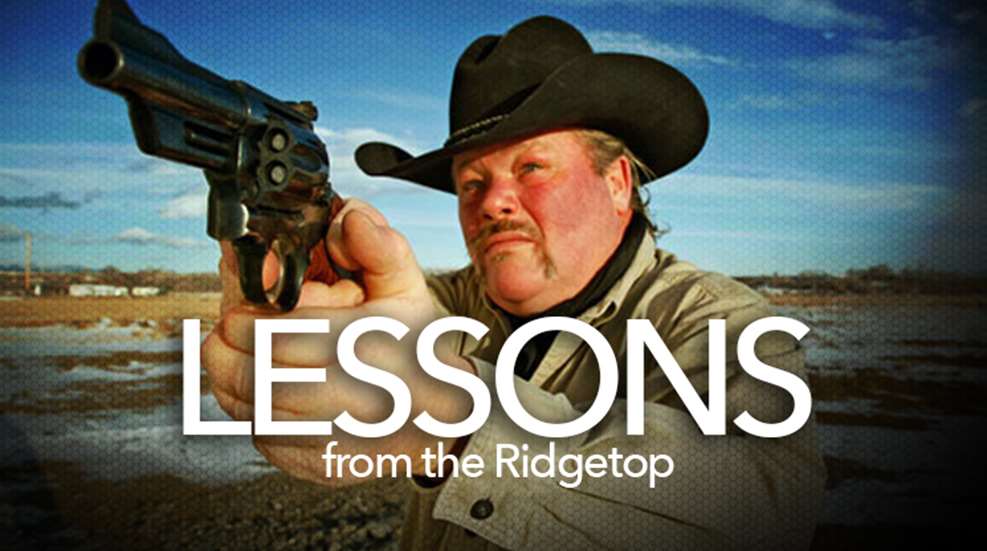 The tragic shootings in Tucson recently have refueled the debate over so-called "reasonable" gun control measures. Just as predictable, the hyperbole of gun banners is presented as fact by a collusionary media. Emotions run high on both sides of the argument. And while it might satisfy my emotions to counter each bit of the hyperbole, it certainly would not usher the argument to an acceptable conclusion. So, rather than engage in a defensive tit-for-tat that would lend credence to the other side's exaggerations, I will explain why I almost always have a gun either on my body, or within arm's reach.

Humans are tool users, and for virtually all of my life I have made my living through the use of tools. Sometimes the tools have been wrenches, a torch, a welder, a mill or a lathe. Other times it has been a computer, a camera or a microphone. Often, my tool of choice has been a firearm. Yes, a firearm is a tool—and very effective tool at that. A firearm is a tool that allows one to control his or her environment over a distance.
As hunters, we utilize our firearms to control our environment in order to reduce game animals to our possession. Citizens, law enforcement officers and even military personnel employ firearms in order to control our environment and provide security for ourselves, our families, other citizens who may not be capable of providing it on their own, or our fellow countrymen.
It certainly is no secret that the world remains a very dangerous place. There isn't a place where a threat to one's life cannot penetrate. Everyone carries tools with themselves each day to deal with a variety of threats. It may be a coat to deter the cold, an umbrella to protect one's self from the rain or even a tube of sun screen to shield one's skin from harmful sun rays. Why in the world would anyone not include a tool to counter a life-threatening sociopath or, perhaps, a wild animal?
I am very fortunate to live in a place where crime is quite low, compared to most urban areas. Last year three prison inmates from Arizona and murdered an elderly couple in New Mexico. They vowed not to be taken alive. Two of the three headed north and were spotted in Yellowstone National Park, about 70 miles west of where I live. One of the prisoners was captured in the little town of Meeteetse, some 50 miles south of my place. Additionally, there have been at least two grizzlies spotted within five miles of my property along the Shoshone River during the past year. One was captured and euthanized. You can count on me being armed any time I venture down to the river to fish or work. Furthermore I don't leave my home without at least one handgun on me, and often there is another gun or two in the truck. Just as I have with me the tools to deal with a roadside emergency, I keep close to me the tools necessary to deal with a security threat. As far as I am concerned, it's simply good sense.