by
posted on May 29, 2019
Support NRA American Hunter
DONATE
It's no secret that you must zero your rifle before hunting. There are a lot of opinions on how to do so, and as everybody knows, opinions are like armpits—we all have them and they all stink—except mine. Here is my rosy smelling information on which type of zero might be best for your rifle and style of hunting. This assumes that you're shooting a modern rifle chambered in a bottle neck cartridge and using a scope.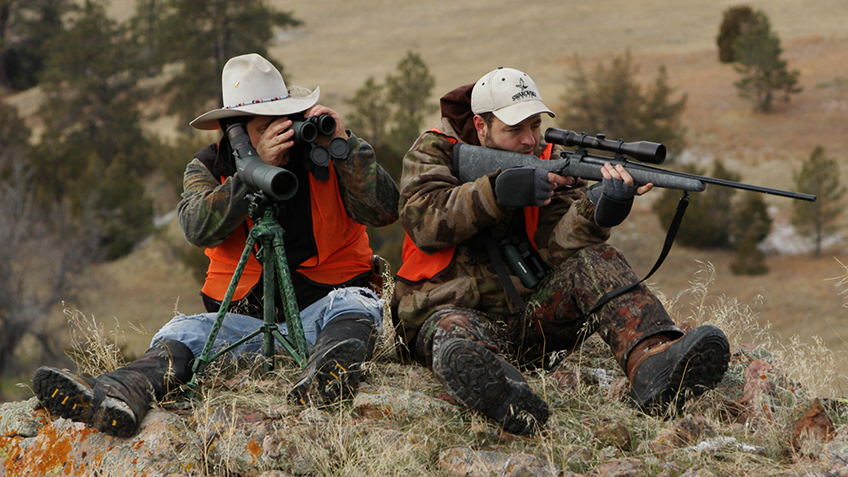 Plain Old Boring 100-Yard Zero
Before the advent of ultra-fast bullet velocities and optical sights, this was pretty much the gold standard, and it still is today for a lot of hunters. Eastern hunters (and western coastal hunters) tend to hunt in the thick forest. Their most common problem is not figuring out holdover for a long shot, but more often how to thread a bullet through the thick brush to the deer.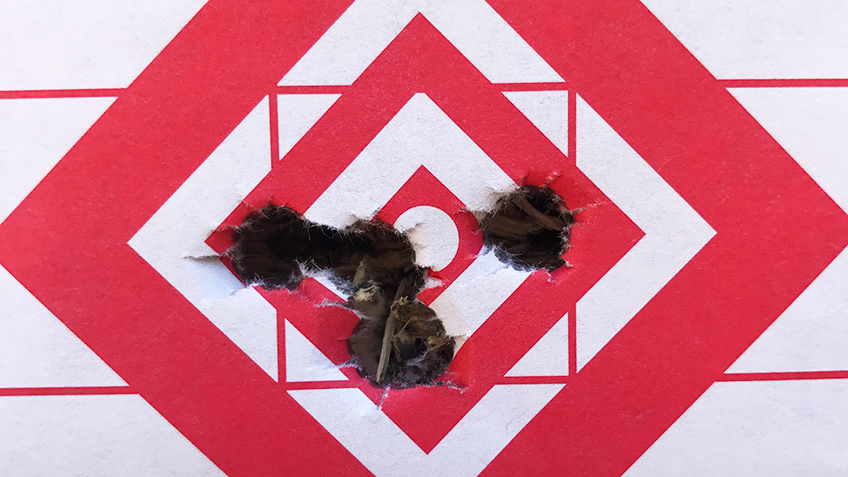 First off, it's best to have your scope mounted as close to the barrel as possible so that the line of sight has little offset from the bullet's path. Let's use the ever popular .30-06 Springfield with a 150-grain bullet and a 100 yard zero for illustration.
The bullet leaves the bore 1.5 inches below the line of sight. After that, it is always less than 1.5 inches from the line of sight all the way out to 175 yards. That means you can shoot through a 3-inch diameter hole (the size of a baseball) and hit the deer.
200-Yard Zero
This is my preferred zero for most big-game hunting in places with a variety of terrain and cover. With the gun zeroed to impact a 200-yard target dead center, the same .30-06 will be 1.72 inches high at 100 yards and 7.66 inches low at 300 yards. That means the shooter can hold on the shoulder of any big-game animal out to 300 yards and expect a hit.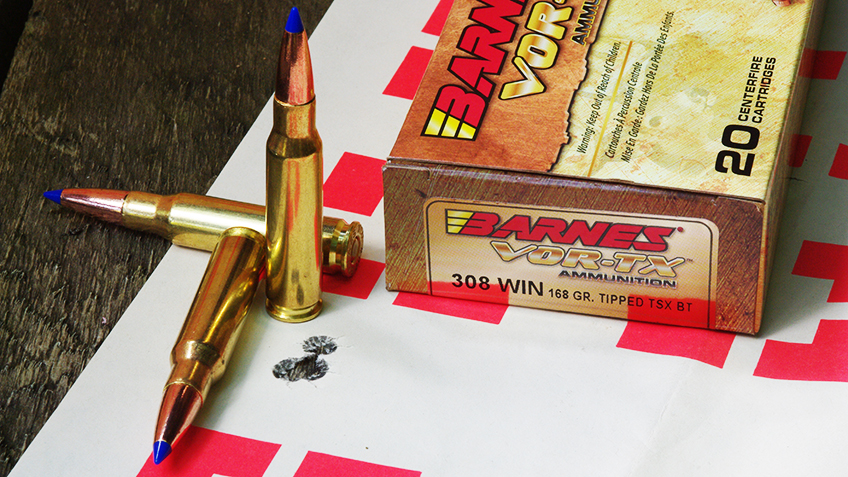 At 300 yards, simply hold a little higher on the animal, but always with the crosshairs on hair, not air. Beyond 300 yards, the acceleration of gravity begins to cause the bullet to drop very fast and it becomes more difficult to make a good hit, so I've always held that most hunters should limit their shots at unwounded game to 300 yards.
Point-Blank Range
This works best for hunting big-game in wide open spaces with flat-shooting magnum cartridges. The concept is to pick a kill zone diameter, say 6 inches for deer, then adjust your zero so the bullet is never higher or lower than 3 inches from the line of sight. Where it drops past 3 inches is the maximum point-blank range. Think of it as shooting down a 6-inch diameter pipe.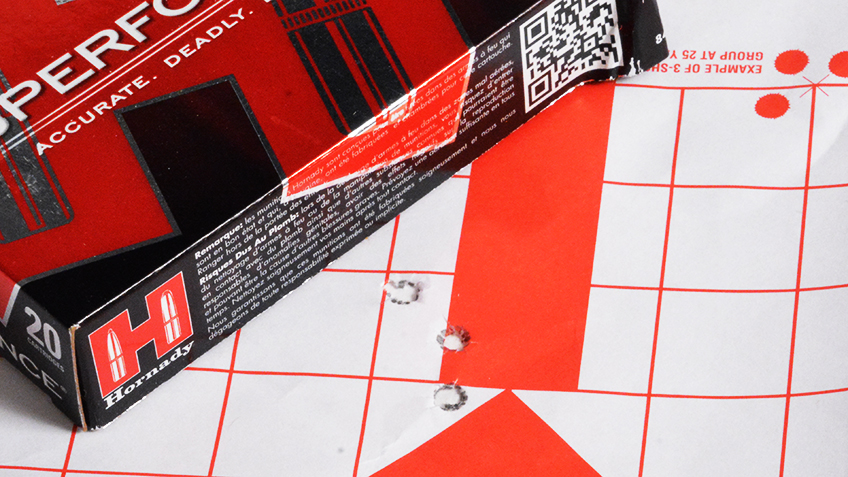 With the same .30-06 load, we would set the zero for 240 yards. That allows a point-blank range of 280.6 yards. The bullet's path reaches an apex of 3 inches above the line of sight at 130 yards. It reaches 3 inches below the line of sight at 280.6 yards. So you can hold on the center of a deer's shoulder and expect to hit no more than 3 inches off the aiming point from zero to 280.6 yards with the .30-06. A high velocity magnum would allow a point-blank range that's even further.