Known for producing a line of leather handgun holsters, belts and other firearm-related gear,
Versacarry
has begun the process of converting its facility to help in the fight against the COVID-19 virus. The retooled facilities will produce face shields and face masks to protect medical professionals, instead of the company's namesake holsters.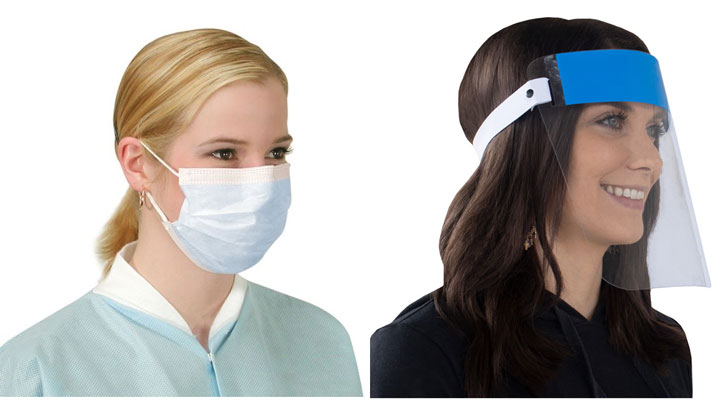 "When I saw and heard numerous reports that there was a critical shortage of face shields and face masks for medical and emergency workers, I knew that was something we could help with," said Justin Sitz CEO/owner of Versacarry. "I redirected our development engineers from working on new products for the gun industry, to develop products and production methods to produce these items critical for health-care and emergency-response workers."


In less than a week, Versacarry has switched the focus of their production, and will be shipping face masks and face shields shortly. 
With weekly output expected at 20,000+ of each item, these will be sent to the front line of this pandemic and into the hands of hospital personnel, EMTs, police officers, firefighters and others facing the COVID-19 virus on a daily basis.

For more information on Versacarry, check out versacarry.com, but for more specifically on how Versacarry is helping in the current crisis, please visit versacarry.com/covid19.

Additional Reading:
NRA Urges Governors Not to Cancel Spring Hunting Seasons, Says Hunting Can Coexist with Social Distancing
Alaska Closes Bear Hunting Statewide
Firearm Background Checks Break Records Amid COVID-19 Concerns
Radians Donates 14,000 N95 Masks
Firearm Industry Federally Designated Part of Critical Infrastructure
Federal Donates N95 Masks to Minnesota Hospitals
Remington Offers Facility in Illion NY to Help State Fight COVID-19 
Ammo Shortage Survival Guide
Pennsylvania Governor Reverses Coursse, Reopens Gun Stores Amid COVID-19 Crisis
A Hunter's Guide to Staying Sane During the Coronavirus Outbreak
Pope and Young Club Cancels Virginia Convention