by
posted on November 9, 2011
Support NRA American Hunter
DONATE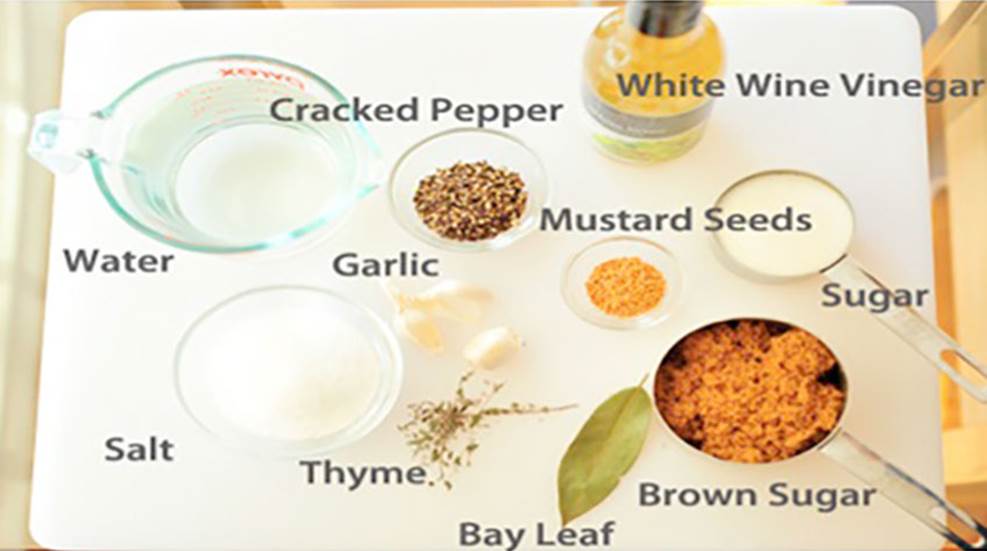 Everyone has his or her own turkey technique at Thanksgiving, but I know people who have opted for ham or another meat at the Thanksgiving table because a turkey can taste so darn dry. There's nothing fun about washing down a dry lump of turkey.
But here is my solution, and I think it makes turkeys or any other lean meat taste exponentially better: A great turkey starts with a great brine.
Brining your turkey helps produce a moist, flavorful bird with minimal effort. The brine works to infuse the meat with flavor, and helps the bird retain moisture. Brining, at its most basic form, is simply submerging the turkey in a large pan filled with a salt-water solution for several hours in the refrigerator. It is an old-fashioned technique and, despite the saltiness of the brine, the food doesn't taste salty when it's cooked.
You can brine for a few hours or overnight, but the basic brine ratio is: 1 gallon of water to 1 cup of table salt.
You'll need a container bigger than the meat so you can keep it submerged in the liquid, which means you'll need something to weigh it down as well—a heavy plate will do the trick. Or to make it even simpler, I like to use a large plastic brining bag, which is available at most grocery stores.
As long as you have the crucial ingredients—salt, sugar and water—you can play around with the rest of the flavors. You can add lemon rind, tarragon, parsley and onion to taste in this basic recipe.
Another important step in brining is one that people often leave out. Once the meat is removed from the liquid and patted dry, it should sit in the refrigerator for another 8 to 24 hours so that the brine is absorbed into the skin.
Here are some other important variables that will improve your Thanksgiving turkey:
• Truss the bird with kitchen twine. Tying the legs together allows for uniform cooking and a nicer presentation.
• Use a digital meat thermometer—there really is no substitute for determining when your turkey is done.
• Stuffing your bird increases the cooking time so you'll need to add about 5 to 7 minutes per pound. If you stuff your turkey, make sure to check the temperature of the stuffing and not just the bird before serving. The stuffing should register 160 degrees F and the rest of the turkey should be 165 degrees F.
• When carving, start by removing the leg. Pull each leg out and use short, swiping motions with the tip of the knife as you cut toward the joint. Cut through the joint to separate the leg, or just twist it off.
• Next, move to the wing by pulling it away from the breast to reveal the joint before cutting through it.
• The breast meat is the most crucial because it is often the most dry. Rather than slice the breast meat off of the bone in thin slices, take off the entire breast and lay it on a cutting board. Slice it into ¼- to ½-inch thickness on a bias against the grain. This will make each bite juicier.
Turkey Brine
(For one 15-20 pound turkey)
8 cups water

1 cup white wine vinegar

1 cup brown sugar

½ cup sugar, granulated
1 cup salt
1 tablespoon mustard seed

3 cloves garlic, crushed
2 tablespoons crushed black pepper

3 sprigs thyme
1 bay leaf
1. Combine all ingredients and bring to a boil.
2. Remove from heat and let cool.
3. Add meat and submerge, being sure to cover with a weight so it stays completely submerged in liquid.
4. For a whole turkey, refrigerate in brine for 24 hours, for breasts, refrigerate for 12 hours.
5. Remove, pat dry and let rest on a rack for at least 3 hours and up to 24 hours before cooking.